Welcome to Our Store, We hope you and your love ones are staying safe Use Coupon Code FALL10 for 10% off your order Subscribe to our Newsletter for exclusive coupons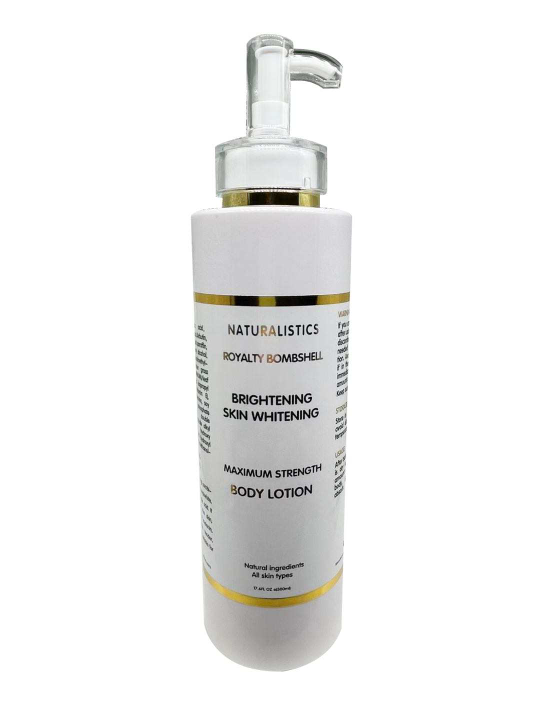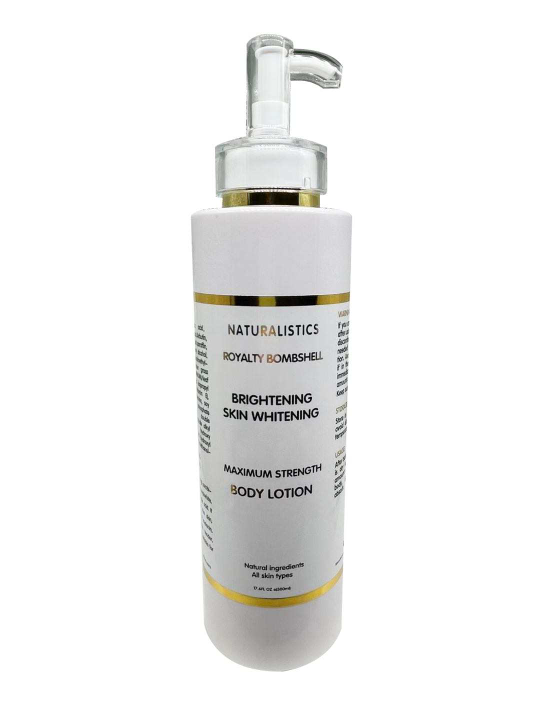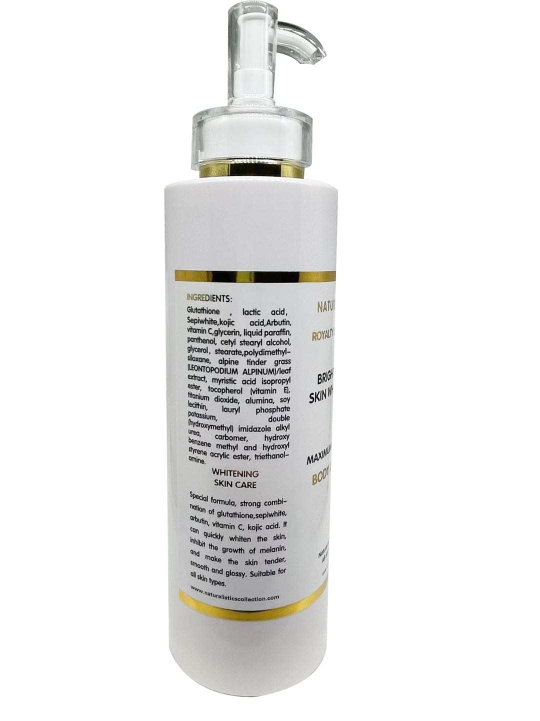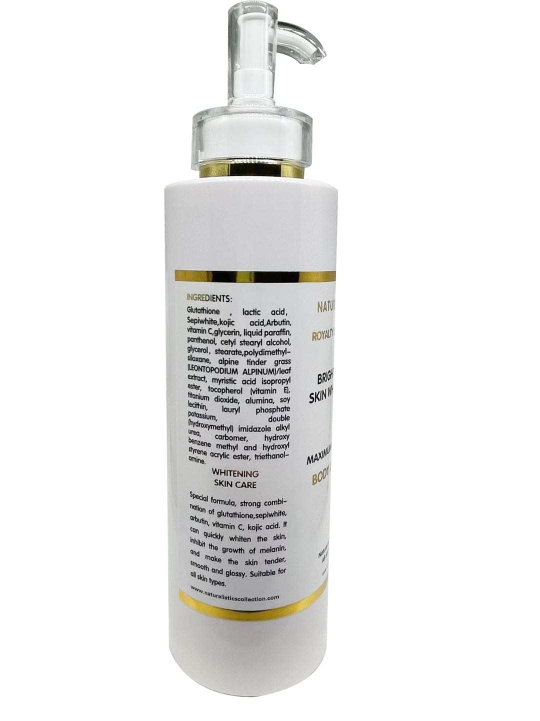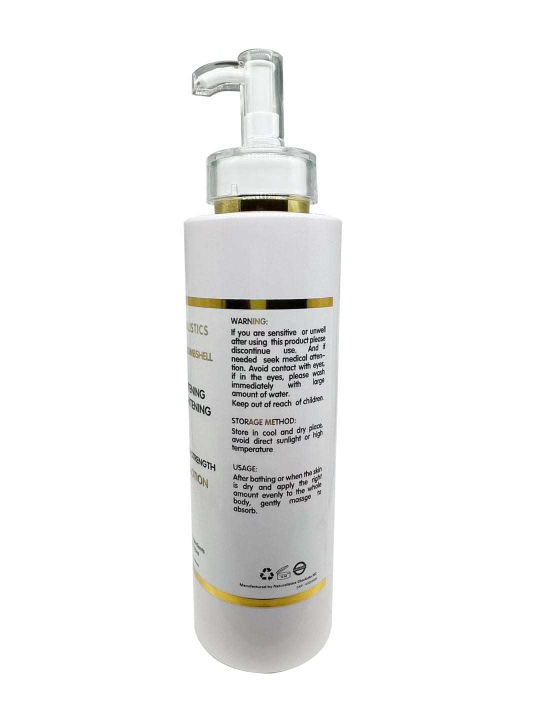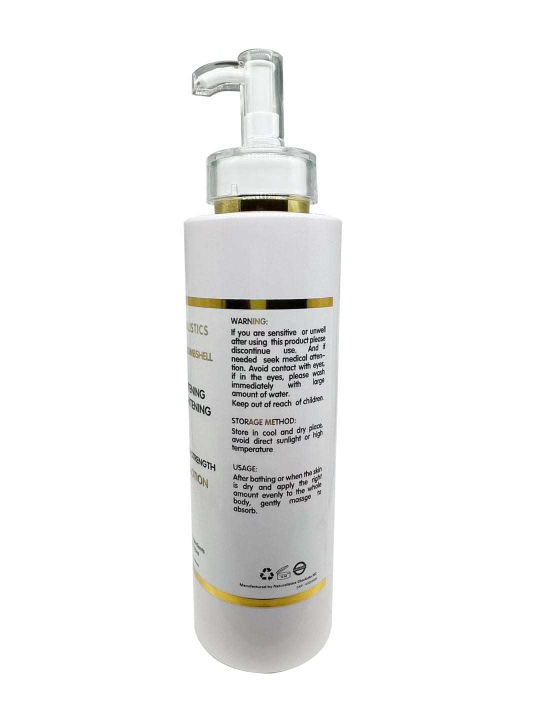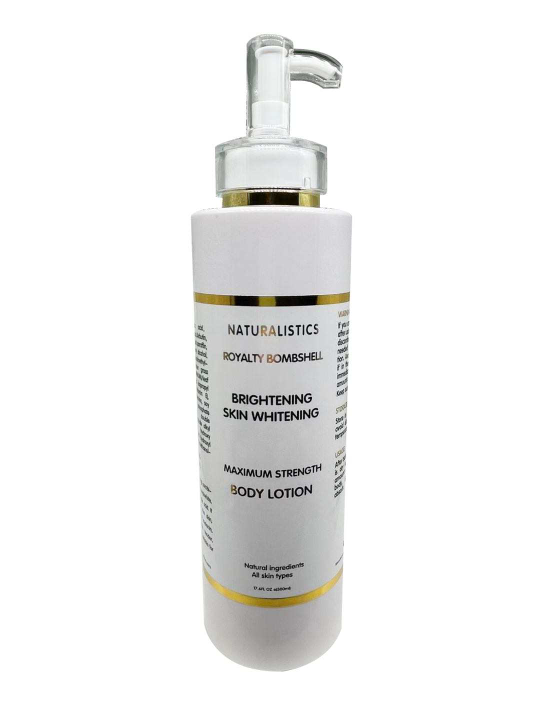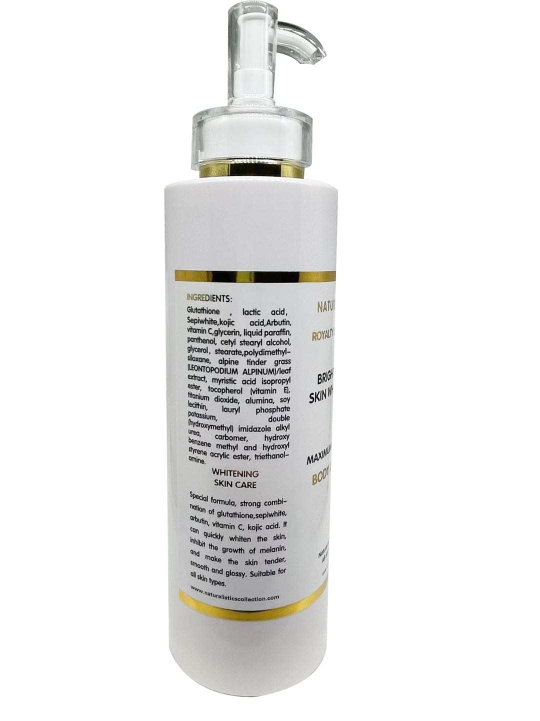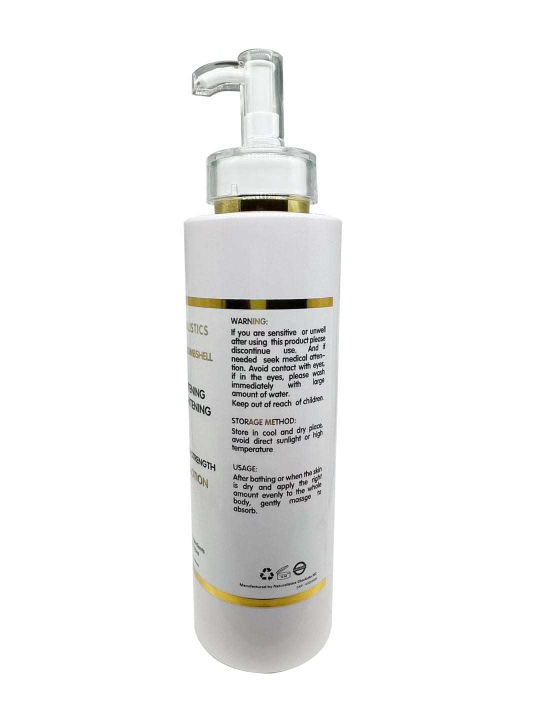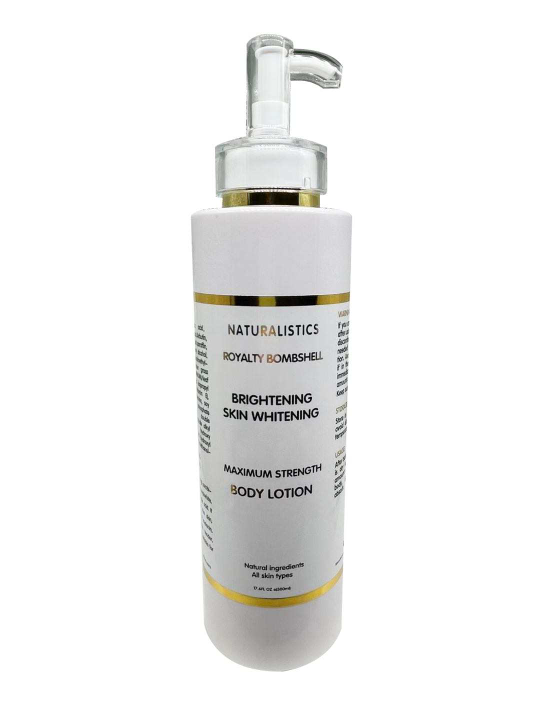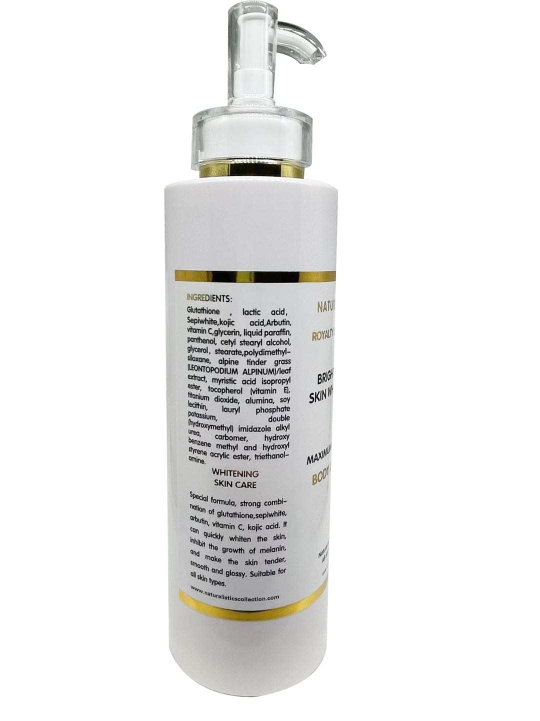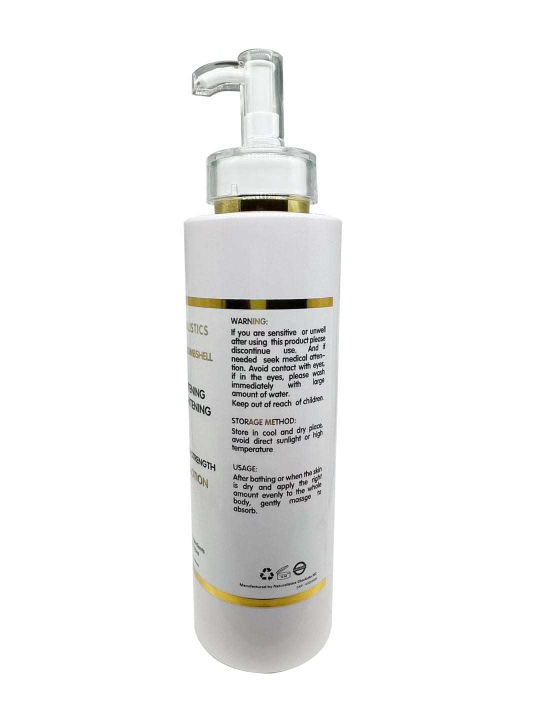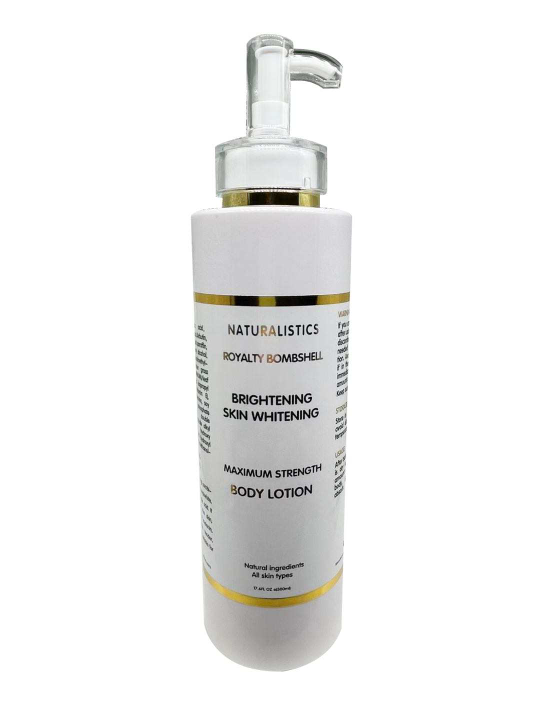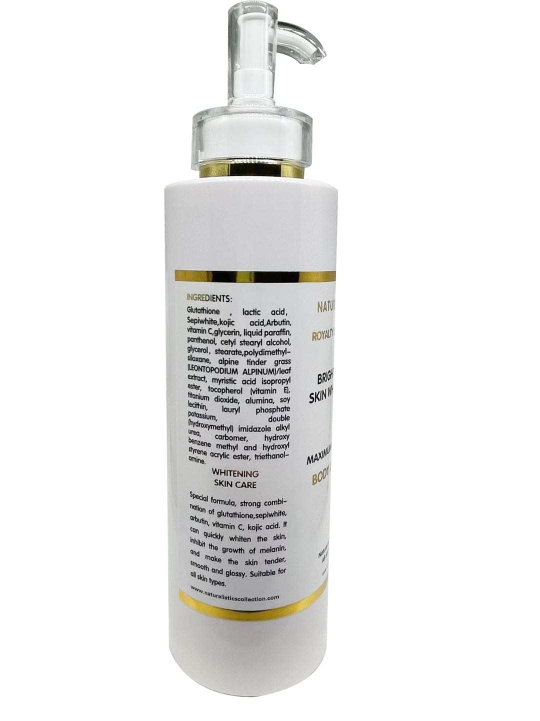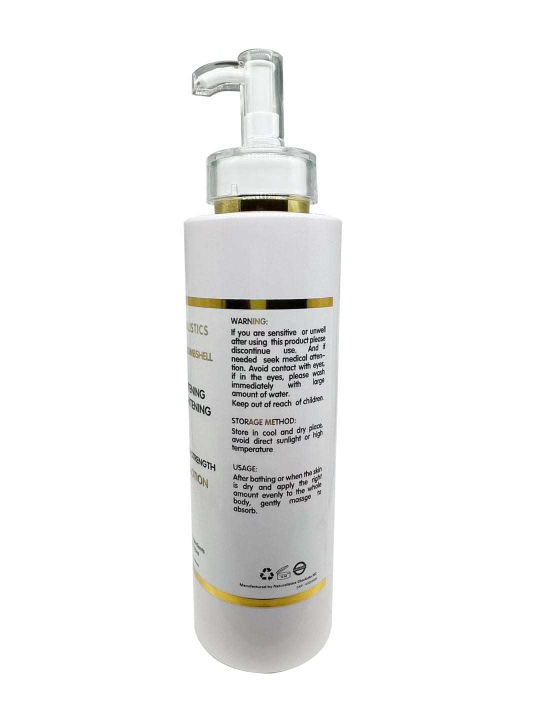 Naturalistics Royalty Bombshell Brightening Skin Whitening Maximum Strength Body Lotion w/FAST ACTION Sepiwhite Super Concentrated 17.6 oz
The Ultimate Bombshell Whitening Body Milk
Contains 5 Whitening ingredients including Sepi White


Brighten & Whiten skin

Remove dark spots

Gets Rid of Hyperpigmentation 

Corrects uneven skintone 

Inhibit melanin Production

Corrects dark marks

Can lift the skintone by several shades
Directions: Apply Lotion after you shower 2x per day until desired results are achieved. Than reduce to 1x per day. USE 1X per day at night for sensitive skin types.
Ingredients:
SepiWhite MSH: High concentration works by blocking melanin
In a test conducted by the manufacturer, a 2% solution of Sepiwhite was compared to the same concentrations of arbutin and kojic acid and a 1% (because of its cytotoxicity) dose of hydroquinone. Sepiwhite's results were visible within seven days and the "efficacy greater and faster" than the competing ingredients. It is thought that the speed of its action is due to Sepiwhite's molecular structure, which is well adapted to reach the targeted melanocytes located in the lower layers of the epidermis.
Kojic Acid
Glutathione
Arbutin
Other ingredients: lactic acid, alpine tinder grass, Glycerin, see full ingredient list on product