Welcome to Our Store, We hope you and your love ones are staying safe Use Coupon Code FALL10 for 10% off your order Subscribe to our Newsletter for exclusive coupons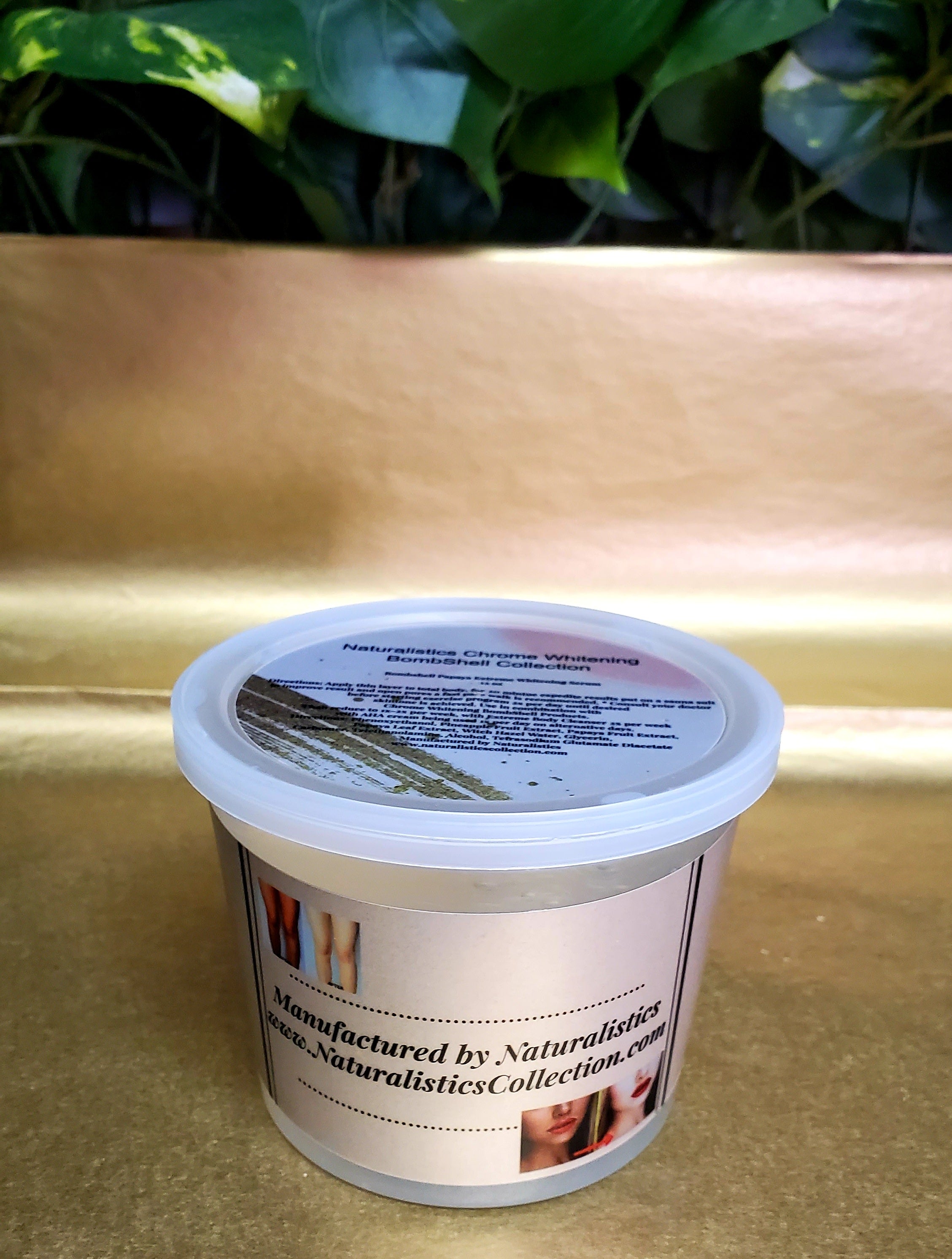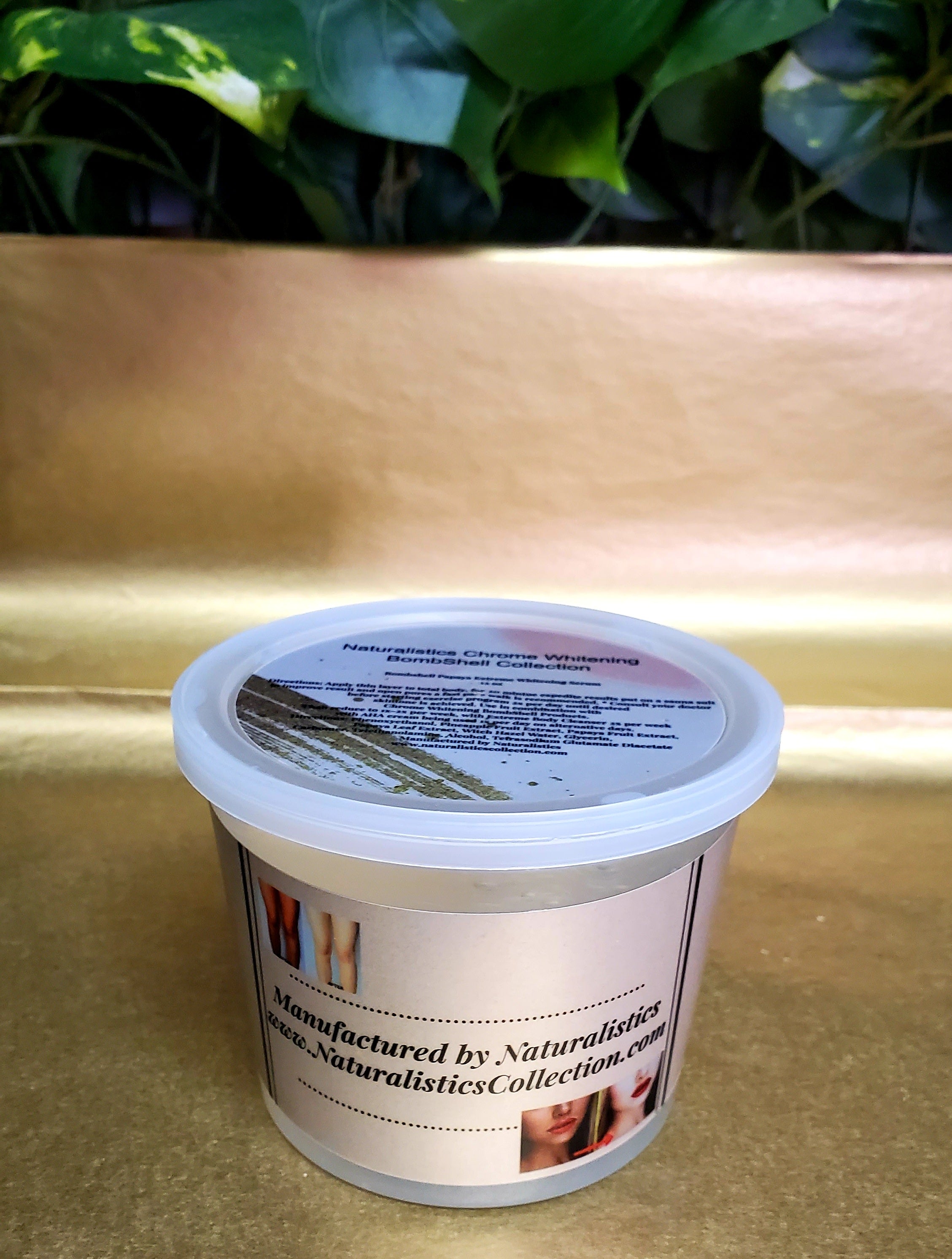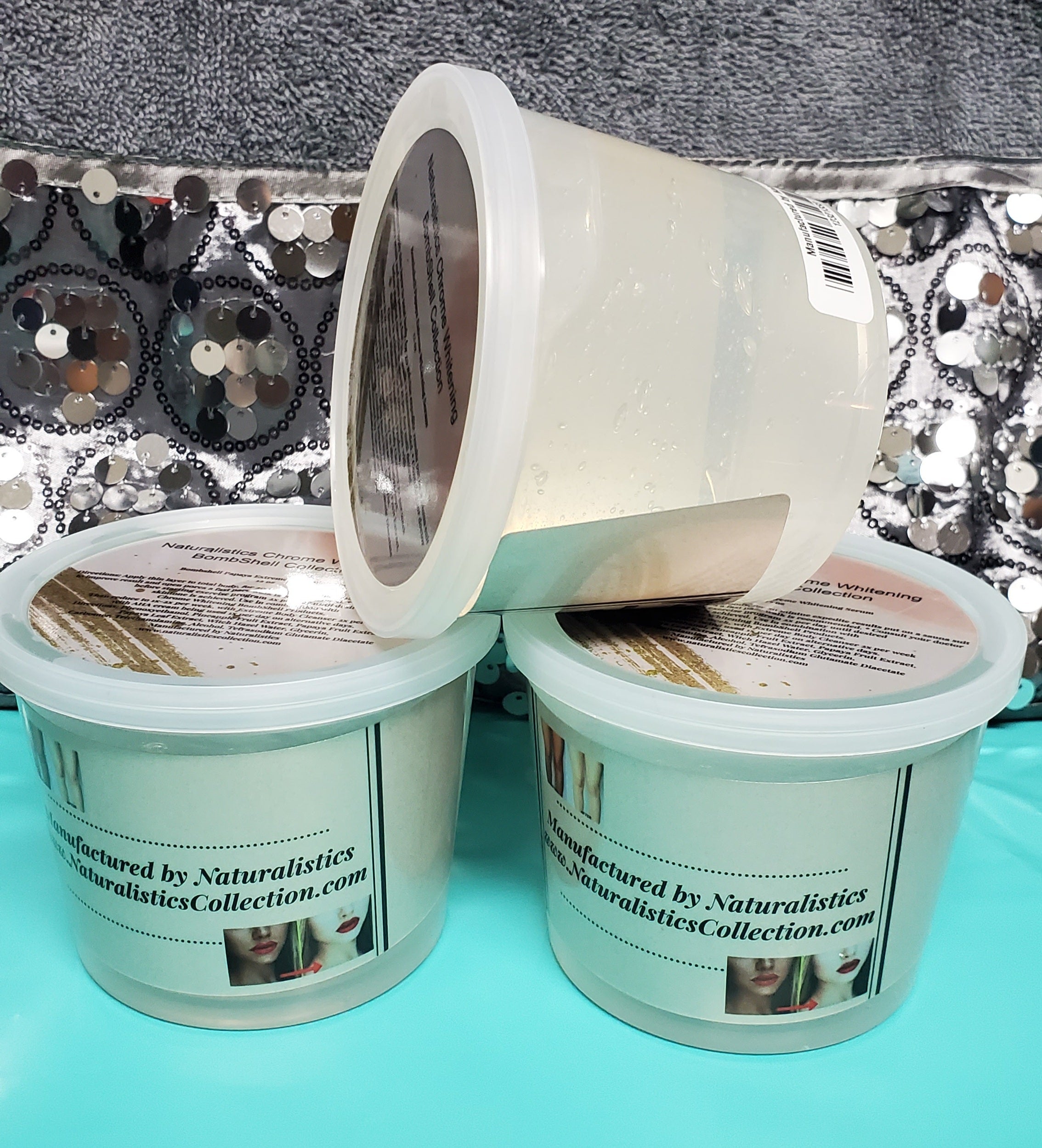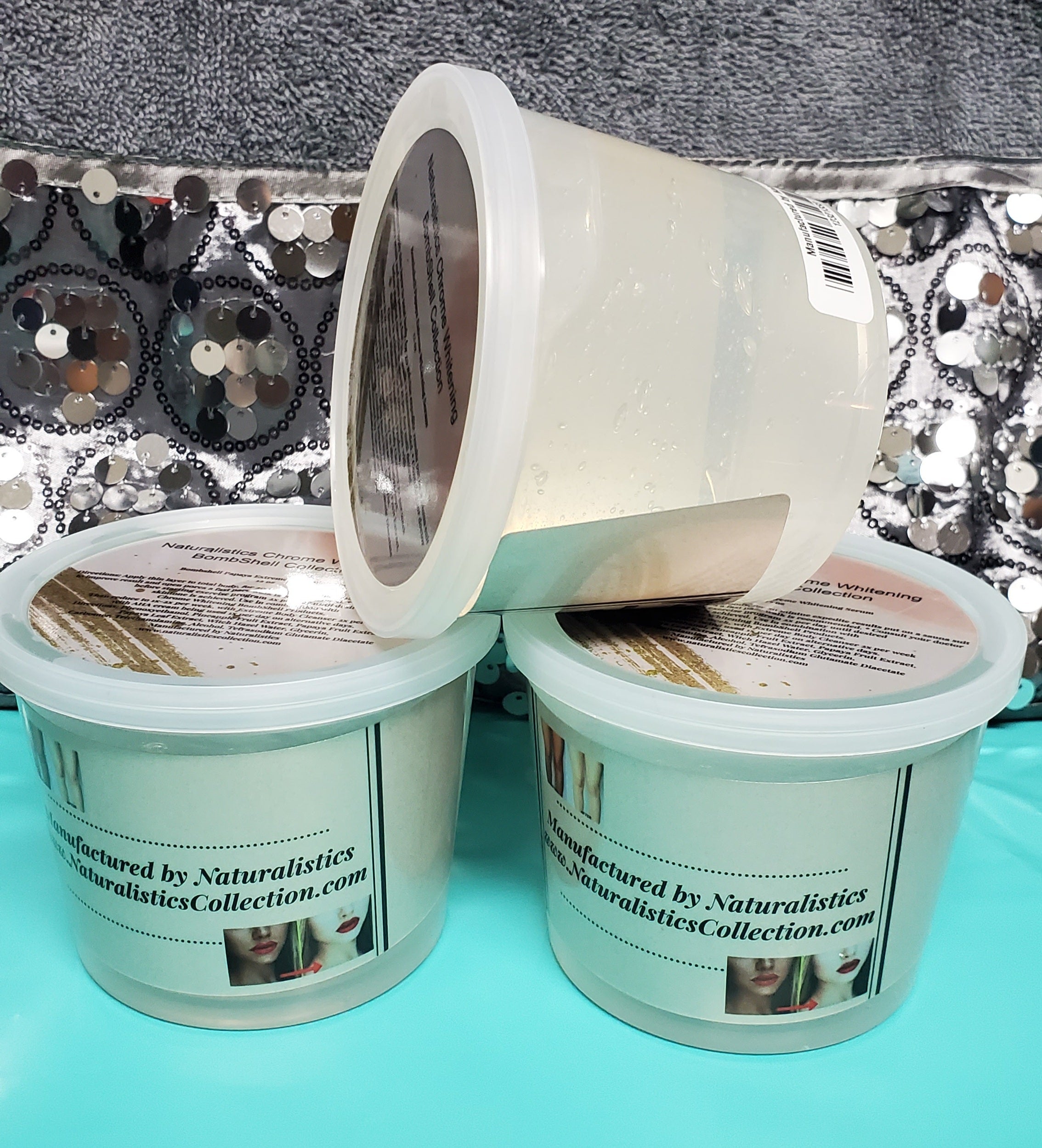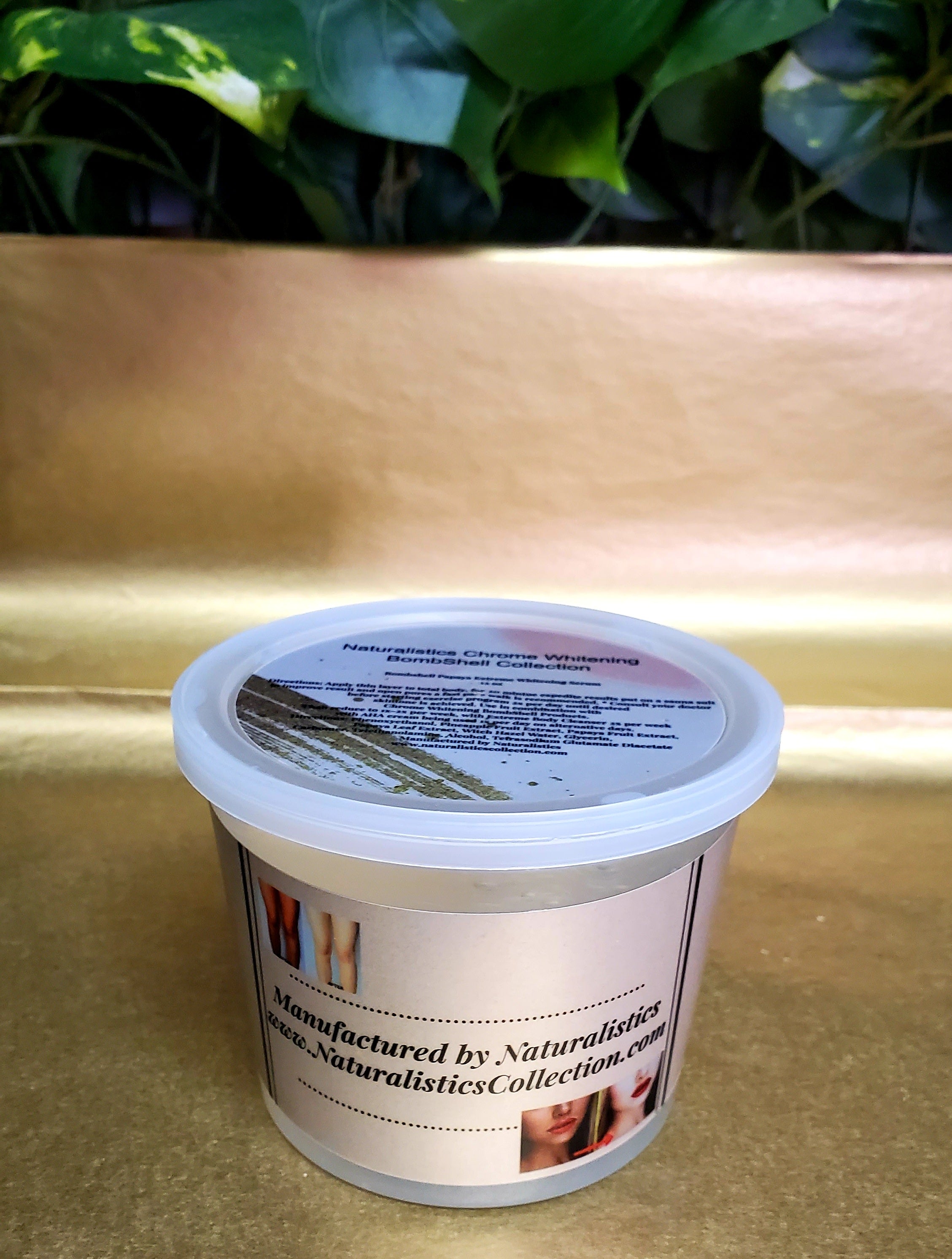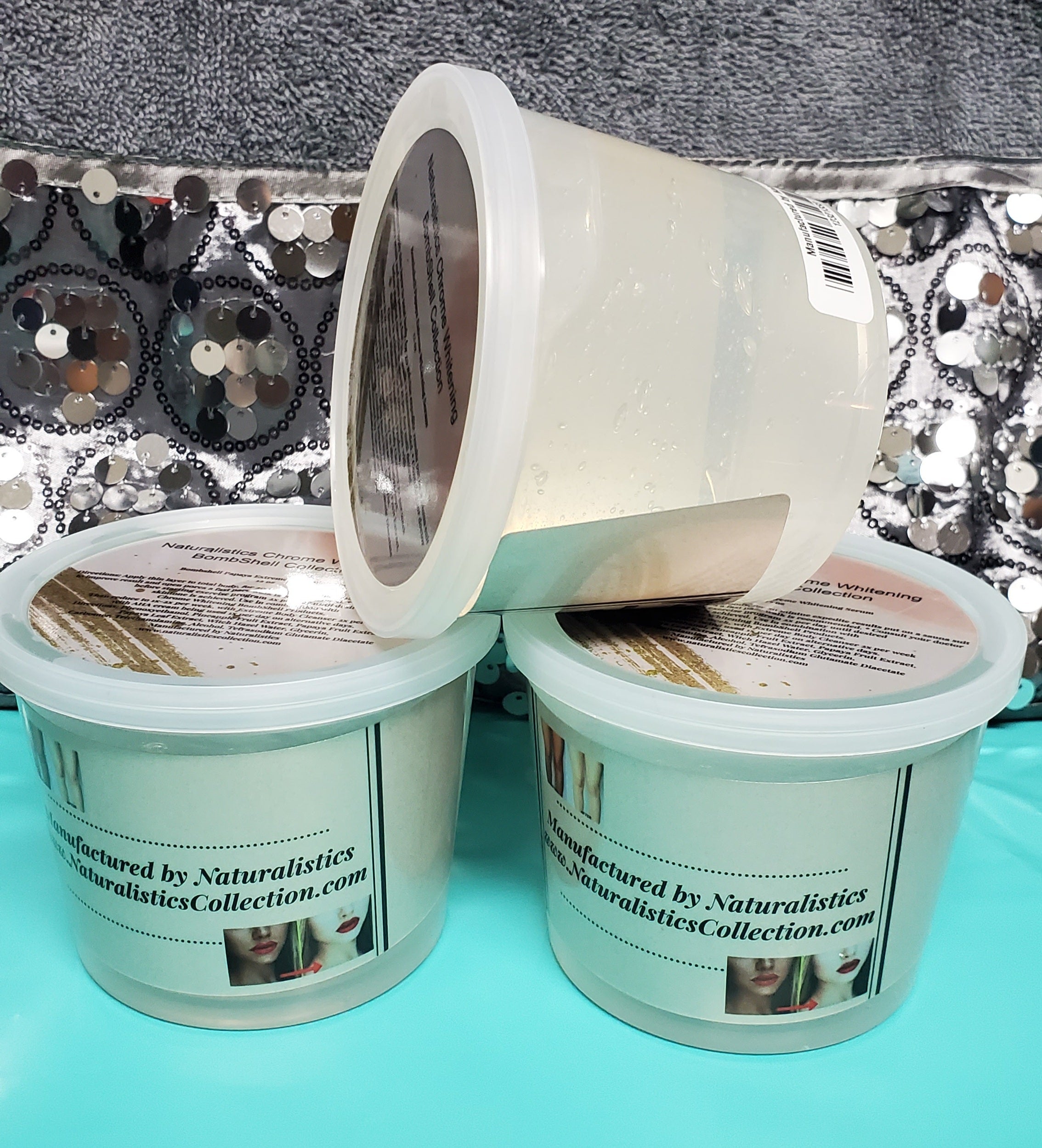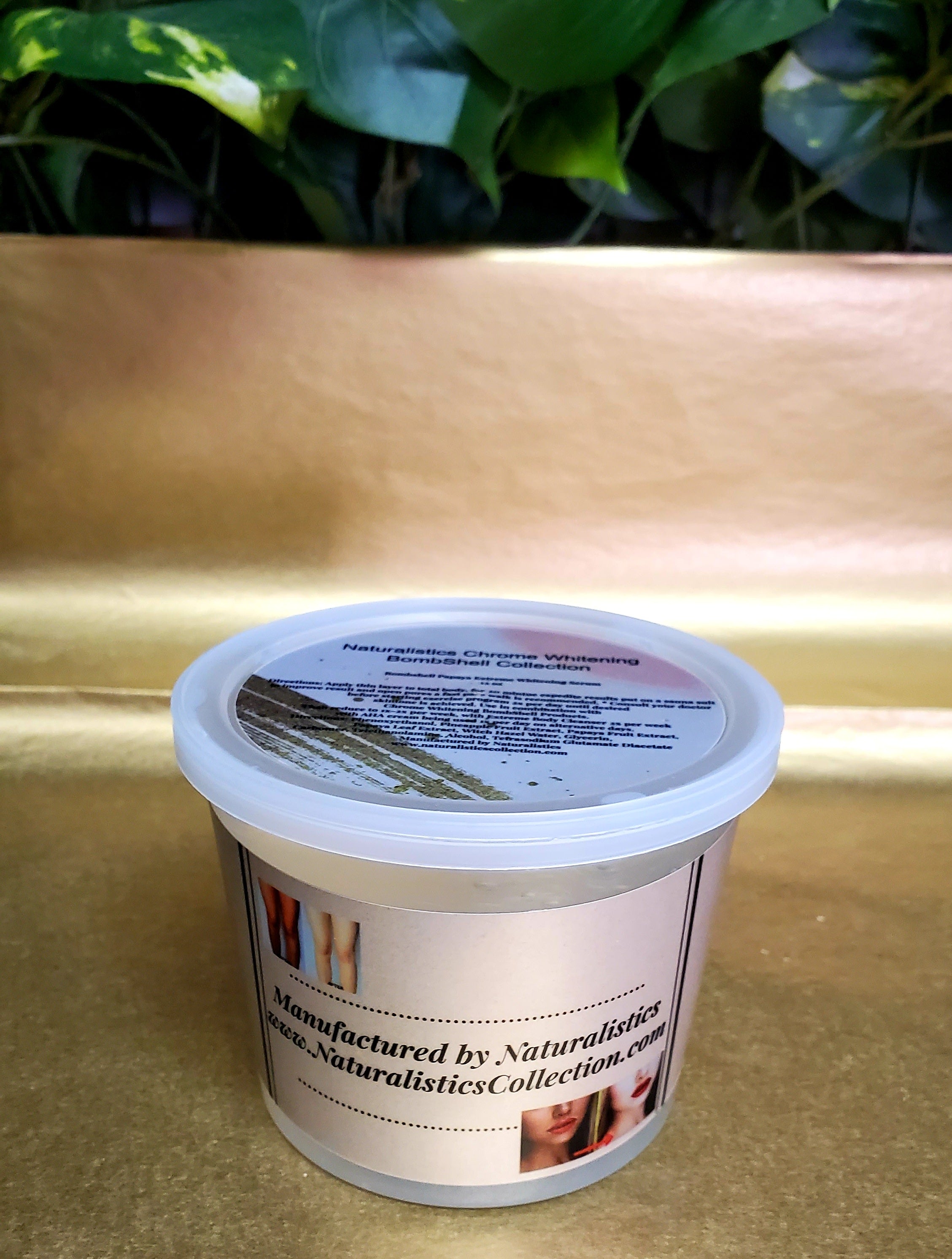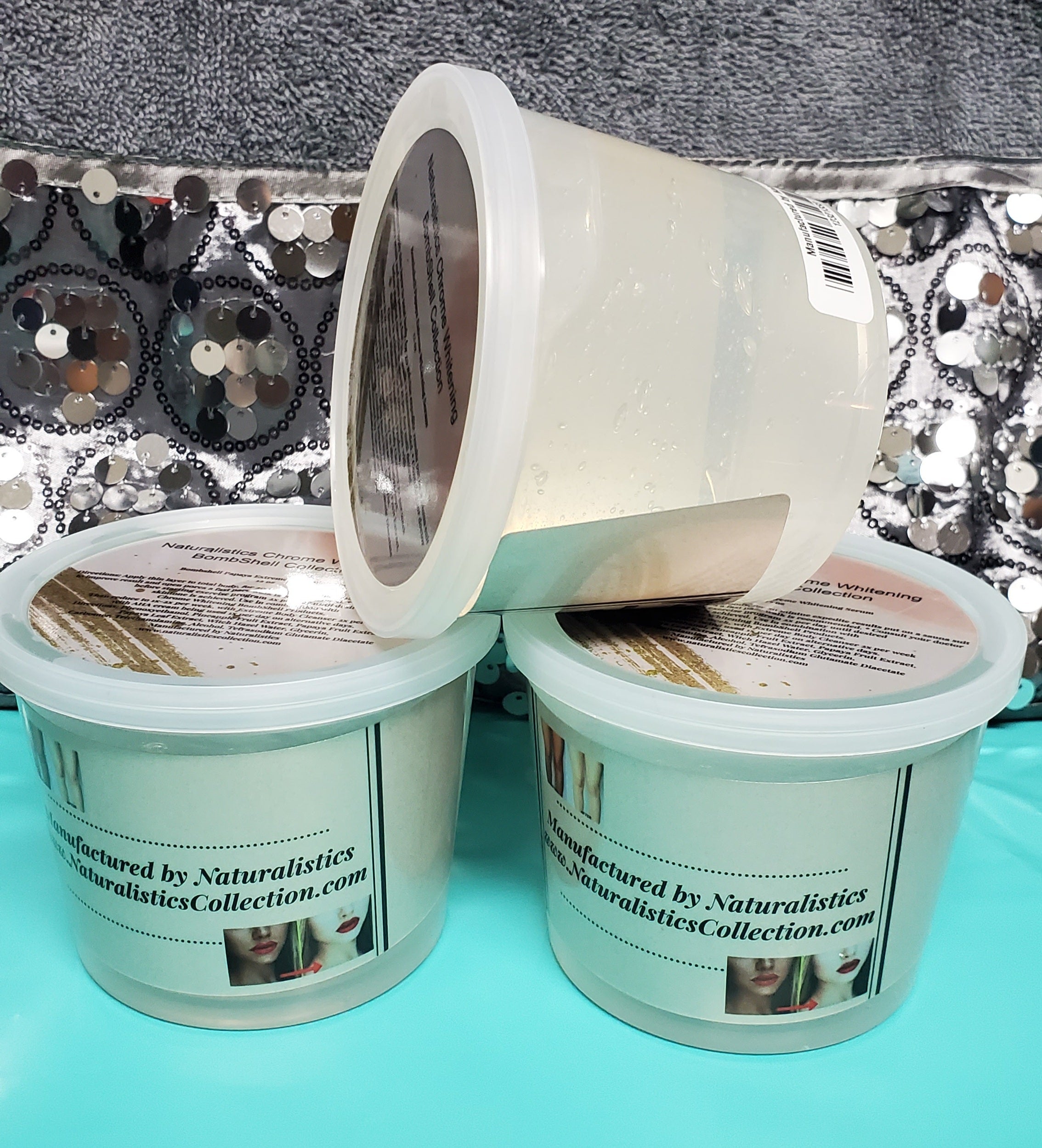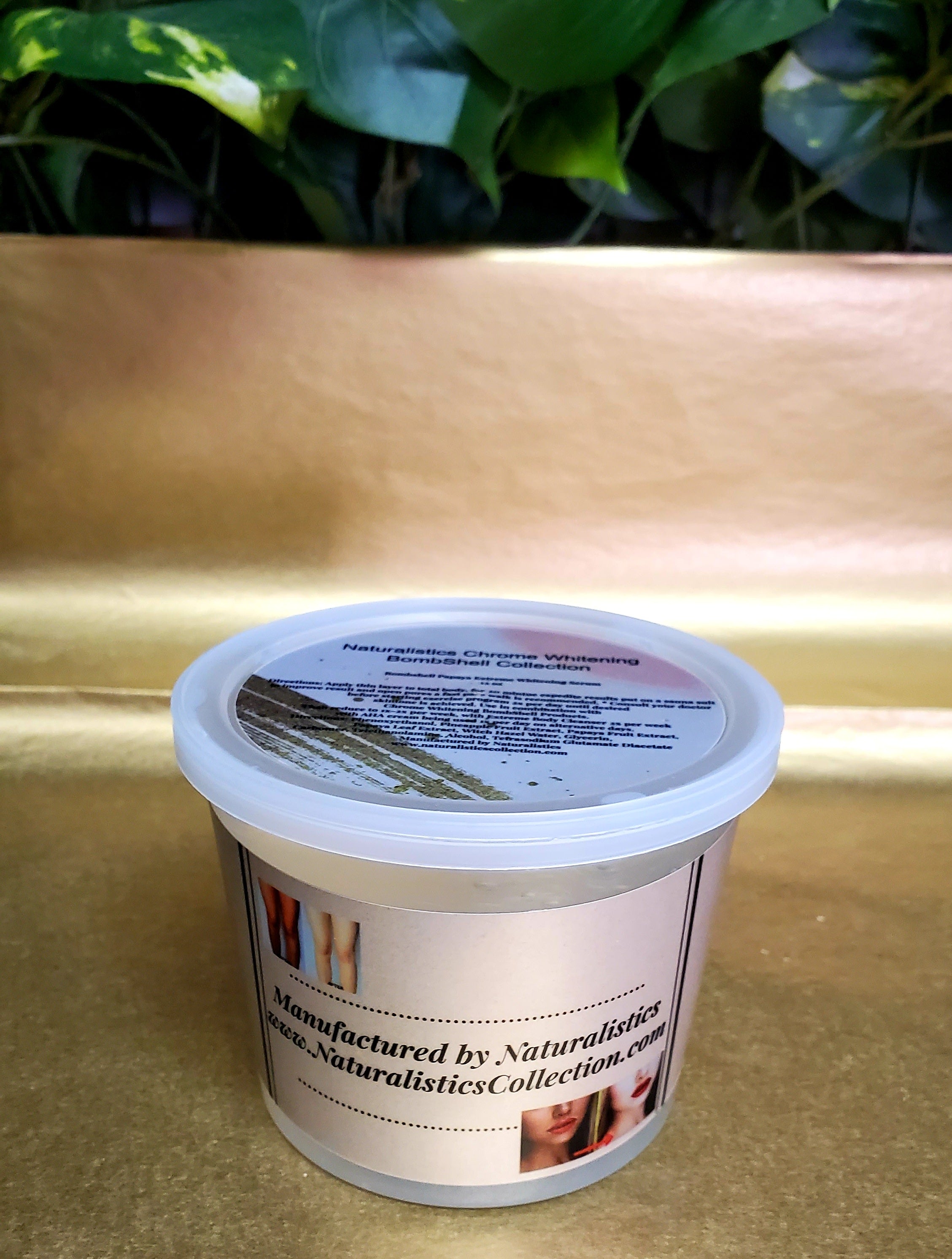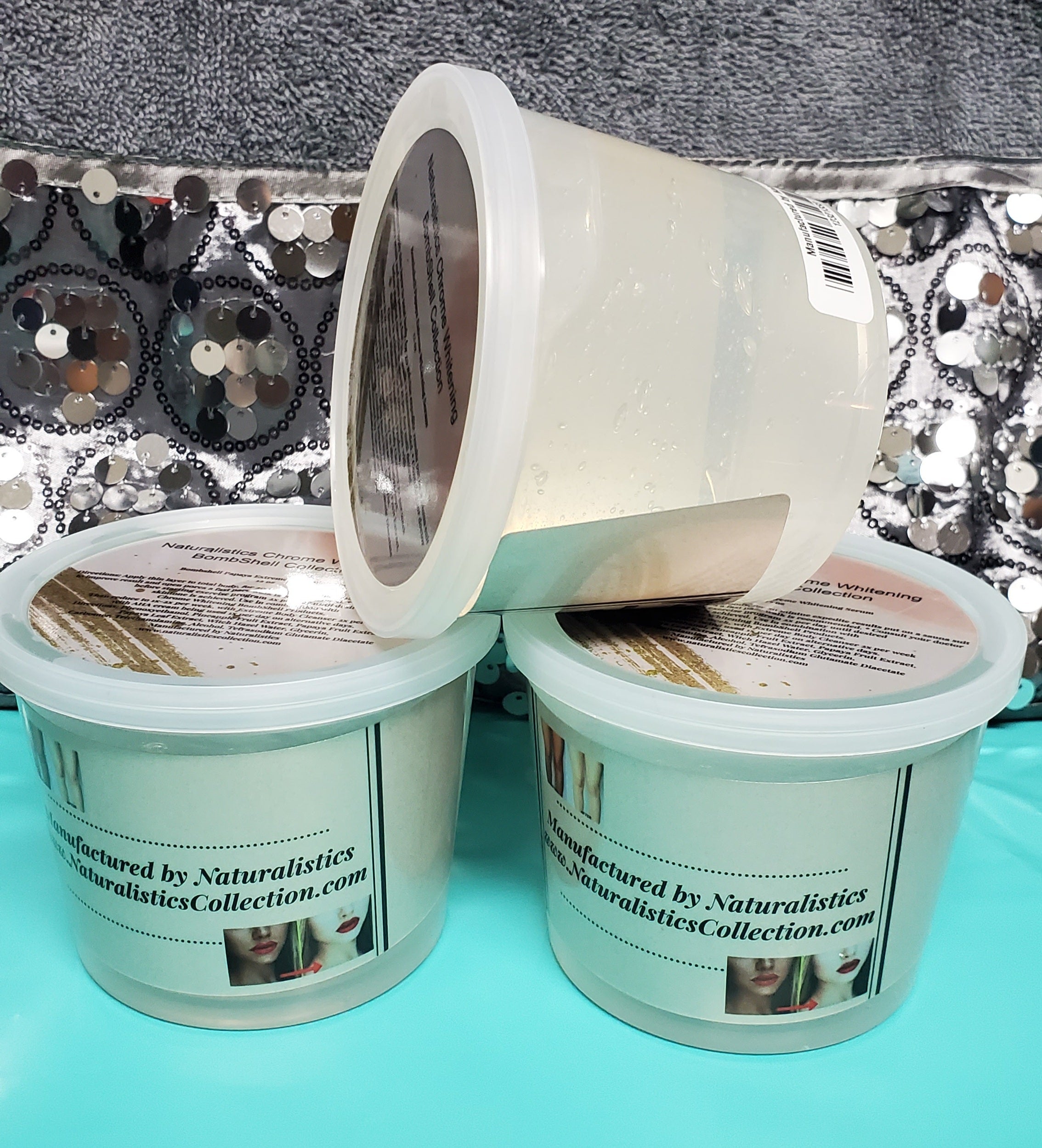 Naturalistics Chrome Whitening BombShell Collection Products Papaya Full Body Serum Mask 12 oz
* Fast Action
* Dark Spot Remover
* Gentle and exfoliating gel body mask to renew all skin types even sensitive skin.
* Intense Whitening and Evens skin tone
*Gently exfoliates with enzyme-rich Papaya and Pineapple Extracts
*Contains both Papaya Fruit and Papaya Leaf Extracts for maximum benefit
*Witch Hazel helps calm oily and chaotic skin, sloughs away tough acne
Direcfion: Apply a thin layer to cleansed skin, twenty minutes, and than rinse of before applying your body cream. 2-3 times per week.  To get expedited results put on a sauna suit, to open pores for better absorption, and rapid cell turnover/peeling OPTIONAL: including a fast pace walk is recommended. For 20 min or so to sweat.* Consult your doctor before starting any exercise program. 
Ingredients: Organic Aloe Leaf Juice, Organic Alcohol, Phenoxyethanol, Organic Pineapple Fruit Extract, Organic Papaya Fruit Extract, Organic Papaya Leaf Extract, Witch Hazel Water, Glycerin, Carbomer, Triethanolamine, Alcohol, Tetrasodium Glutamate Diacetate
Disclaimer
At Naturalistics , we believe we provide gentle, healthy and non-irritating products for the skin. However, please read the following disclaimer:
Content on our website is provided for general informational purposes and should not be considered medical advice. Product information is not intended to diagnose, treat, cure or prevent any disease.
Comments and feedback about product effectiveness are based on customer opinions and should not be substituted for medical care. However, as evidence to individual experience. * Results May Varies on a person by person individual bases. 
Naturalistics is not liable for any individual reaction to any particular ingredient. Remember to read our labels and ingredient lists carefully and follow the appropriate directions for use. If you have a specific allergy or sensitivity, do not use ingredients that may trigger a reaction. An allergy patch test is recommended if there is any doubt or history of skin reactions. IMMEDIATELY discontinue use if a reaction occurs, and consult with you medical doctor or dermatologist. 
Please consult a healthcare provider if you have any questions about a particular health condition.
Information on this website has not been evaluated or approved by the Food & Drug Administration.
We provide pure, simple products for your radiant health and well-being. Handcrafted using only certified organic, Non-GMO and gluten-free ingredients. 100% cruelty-free.