Welcome to Our Store, We hope you and your love ones are staying safe Use Coupon Code FALL10 Please Subscribe to our Newsletter for exclusive coupons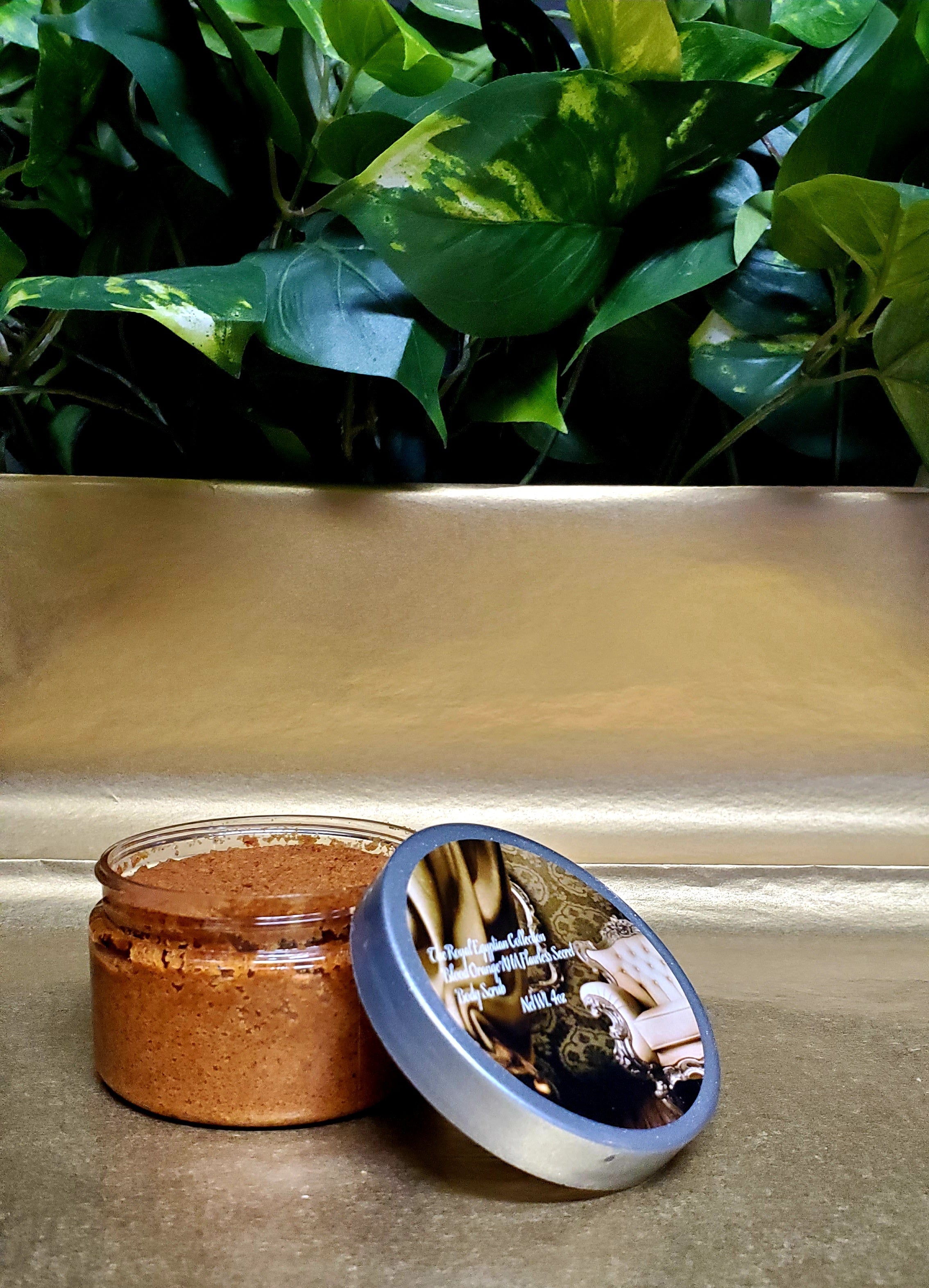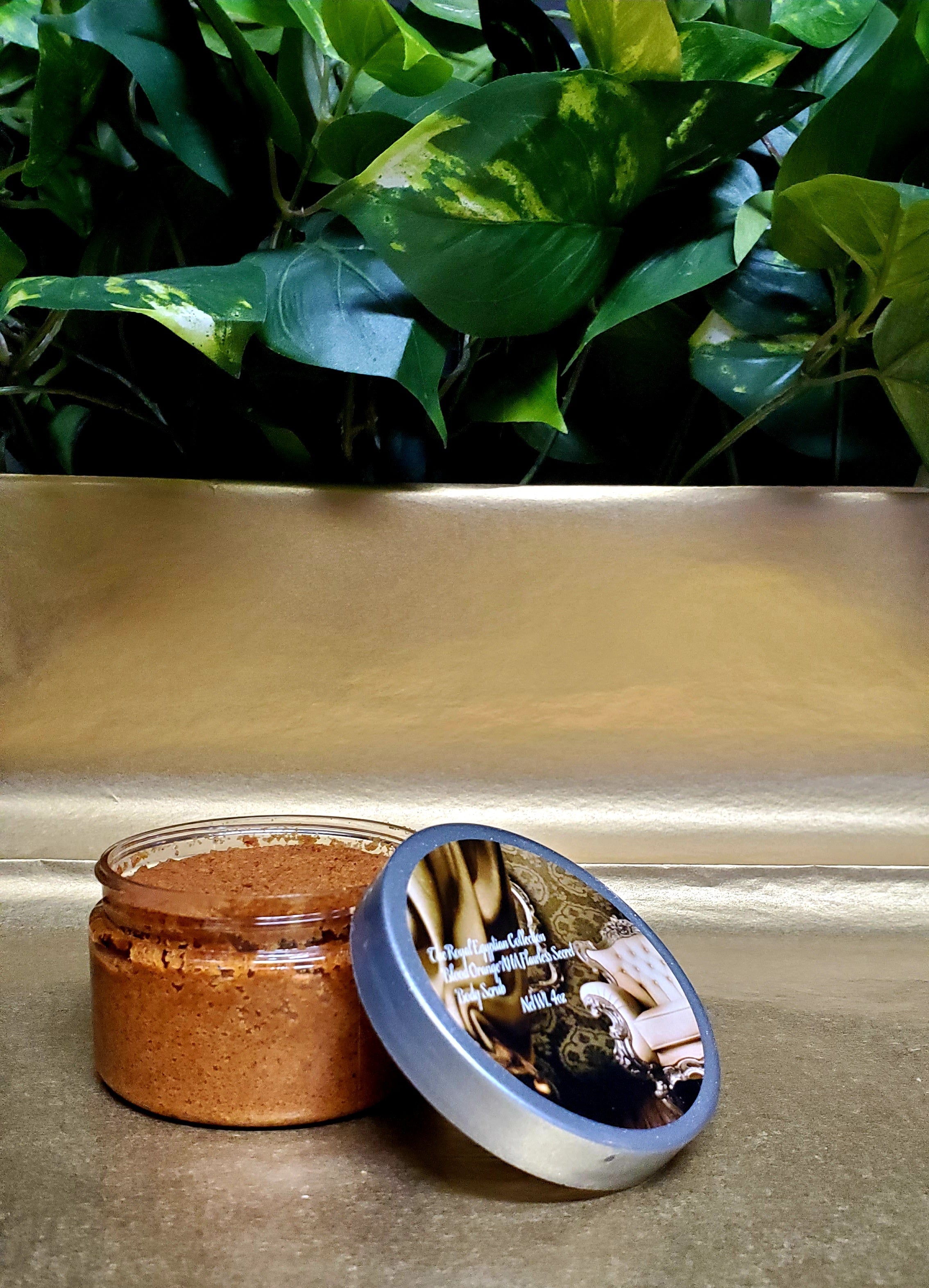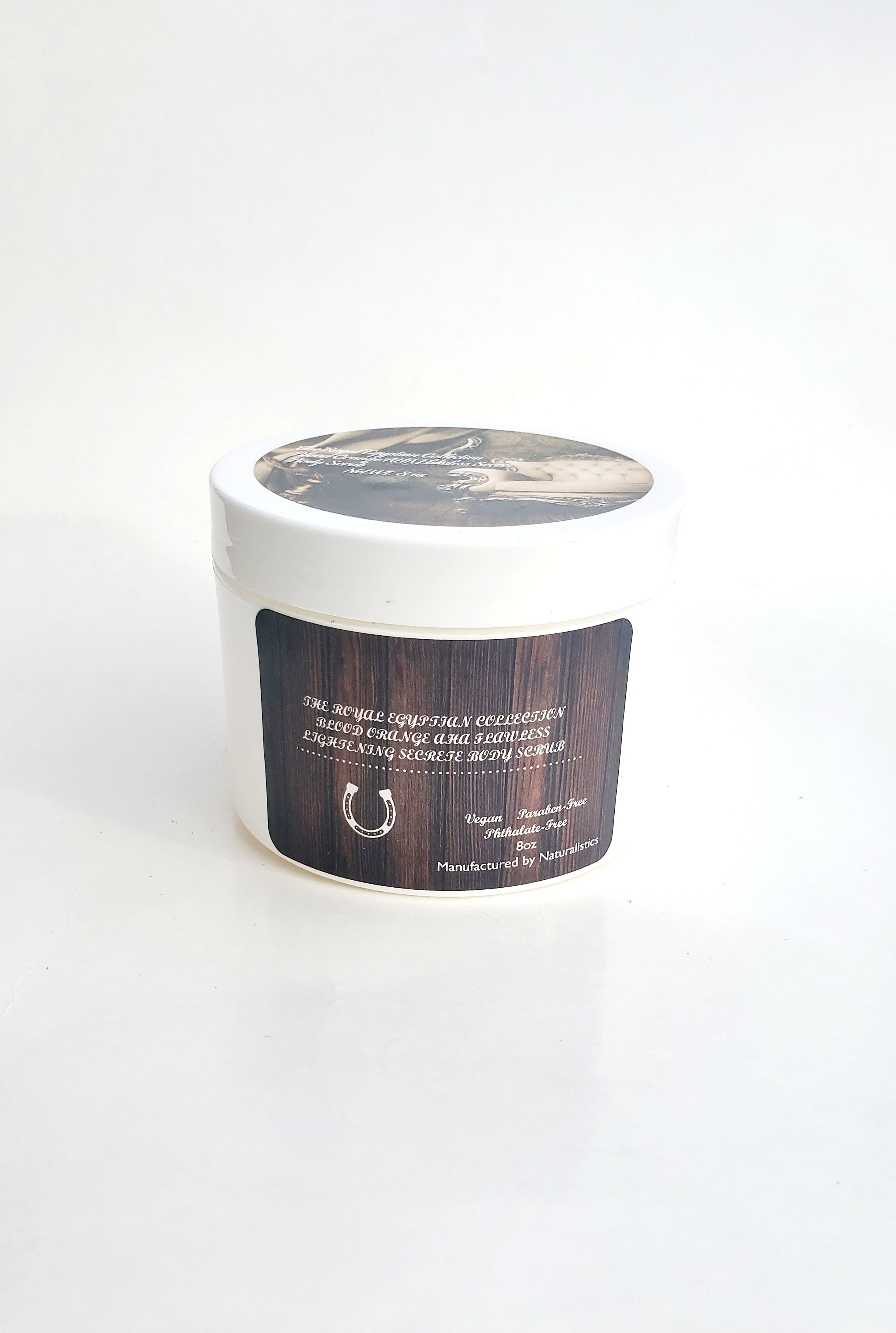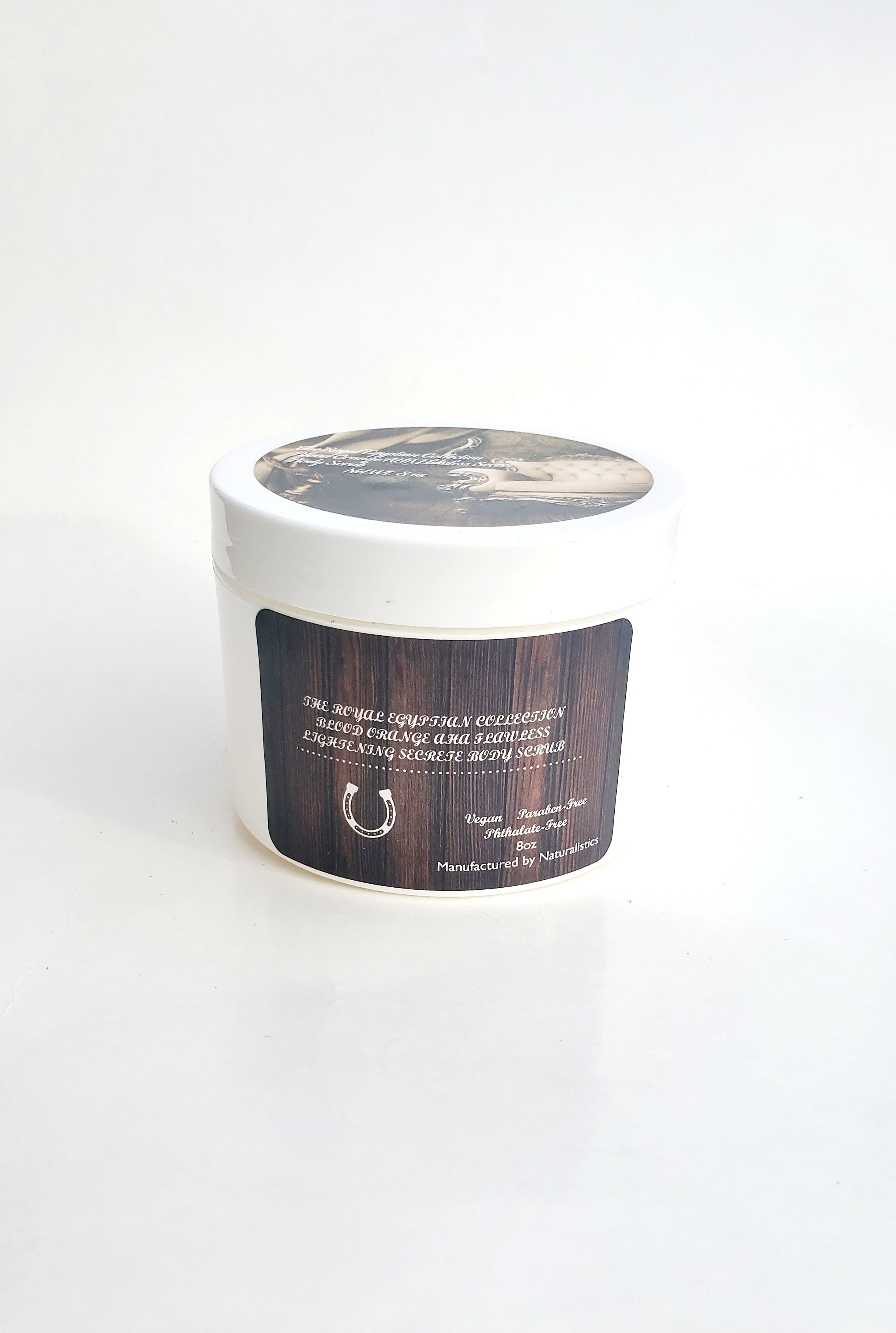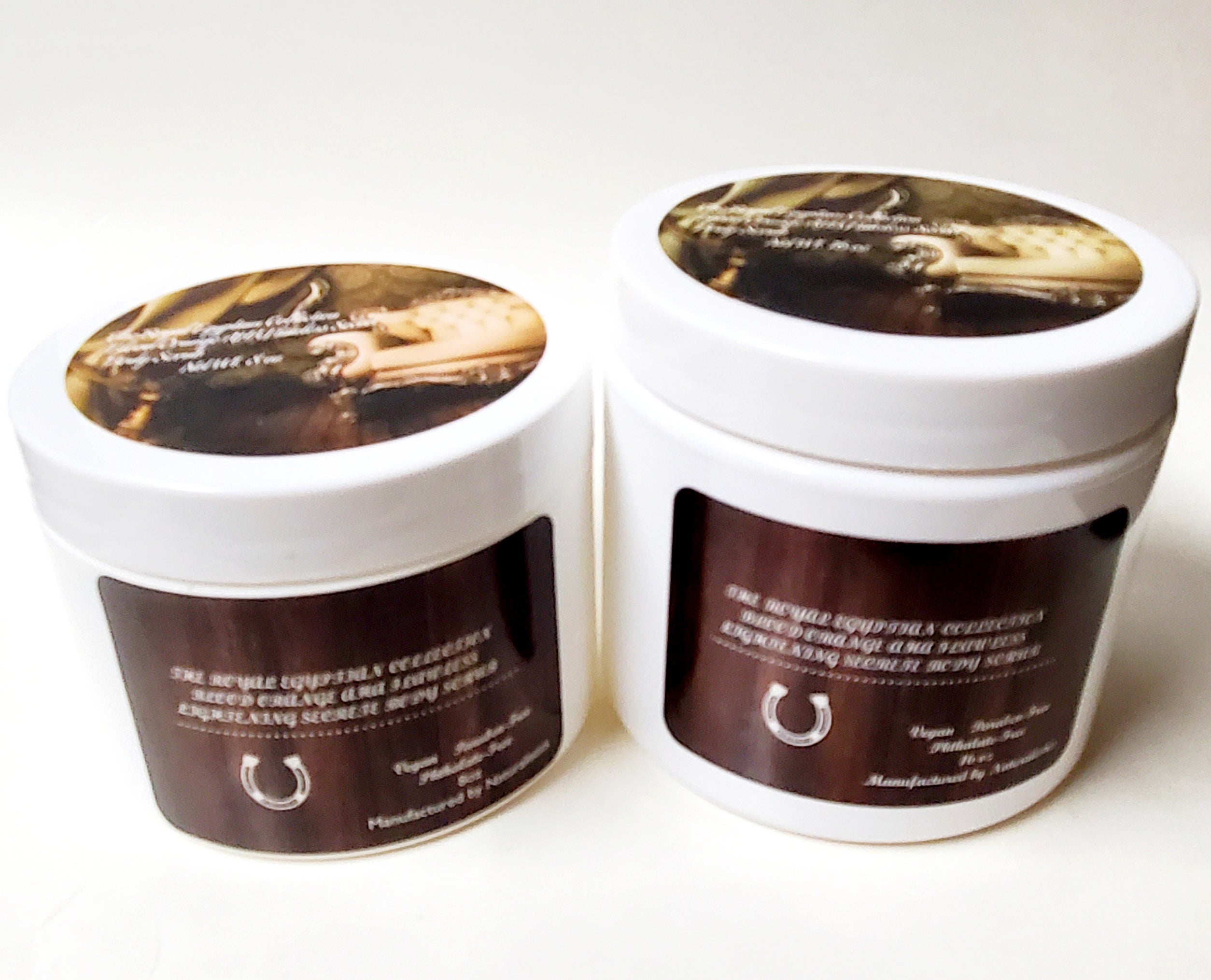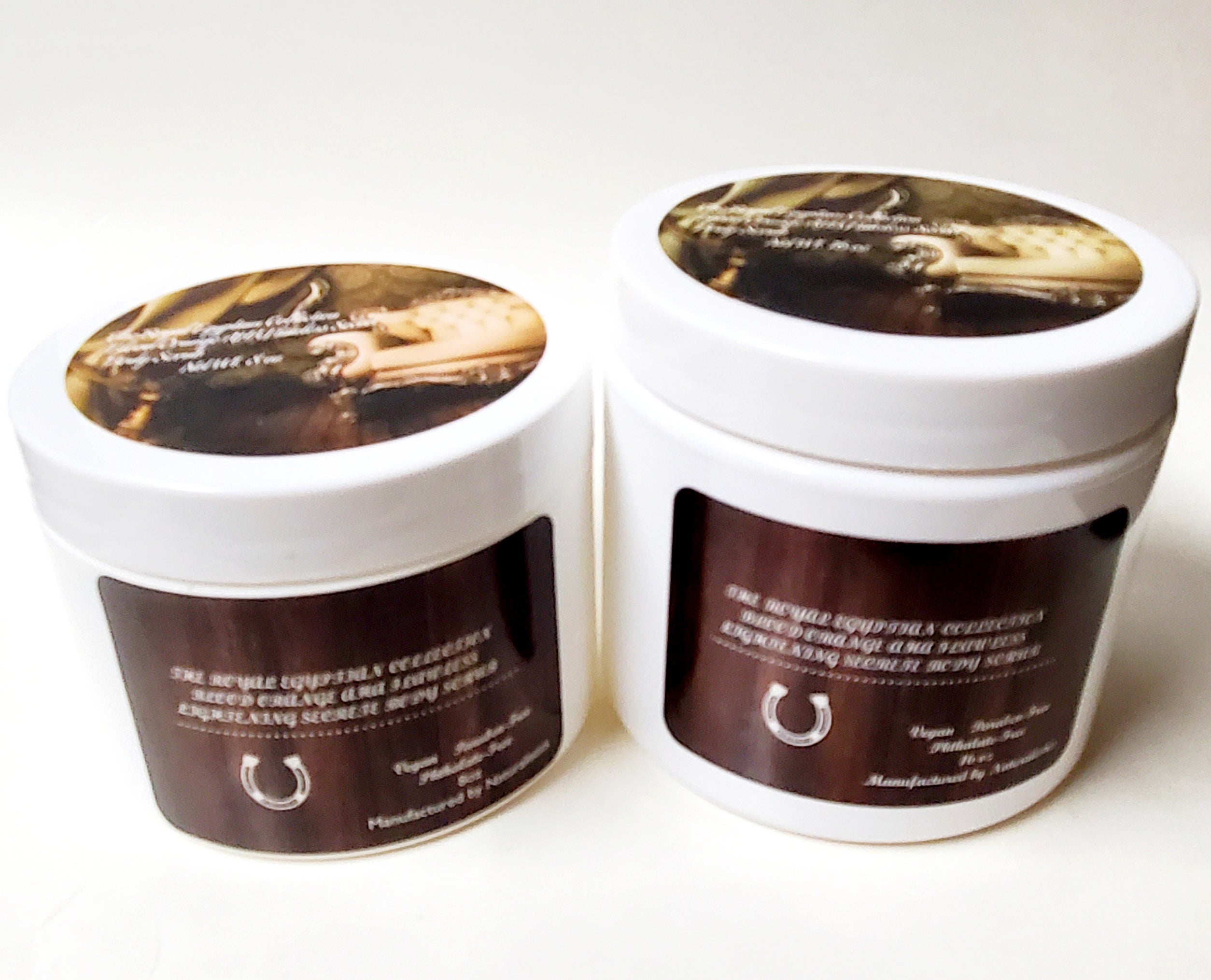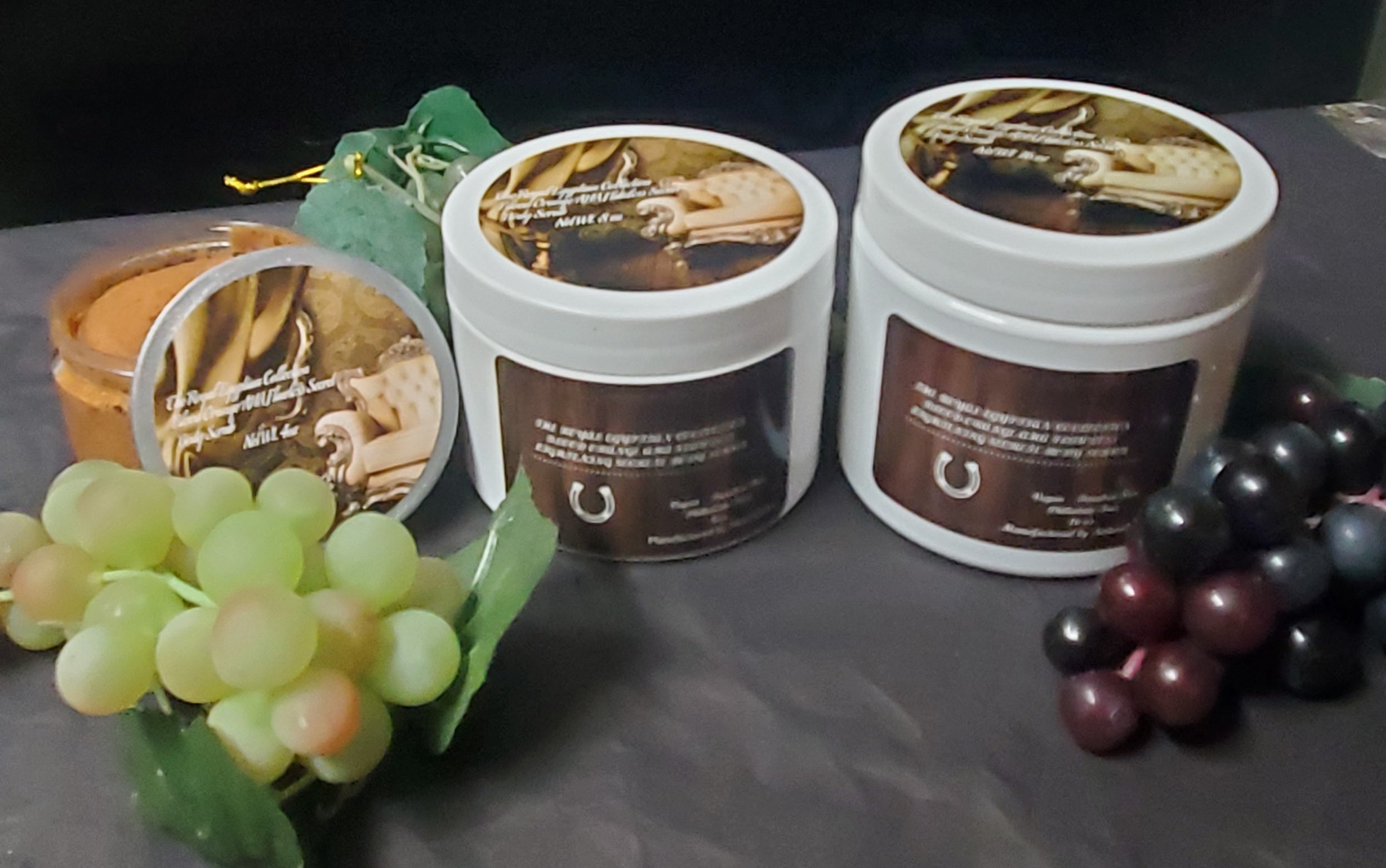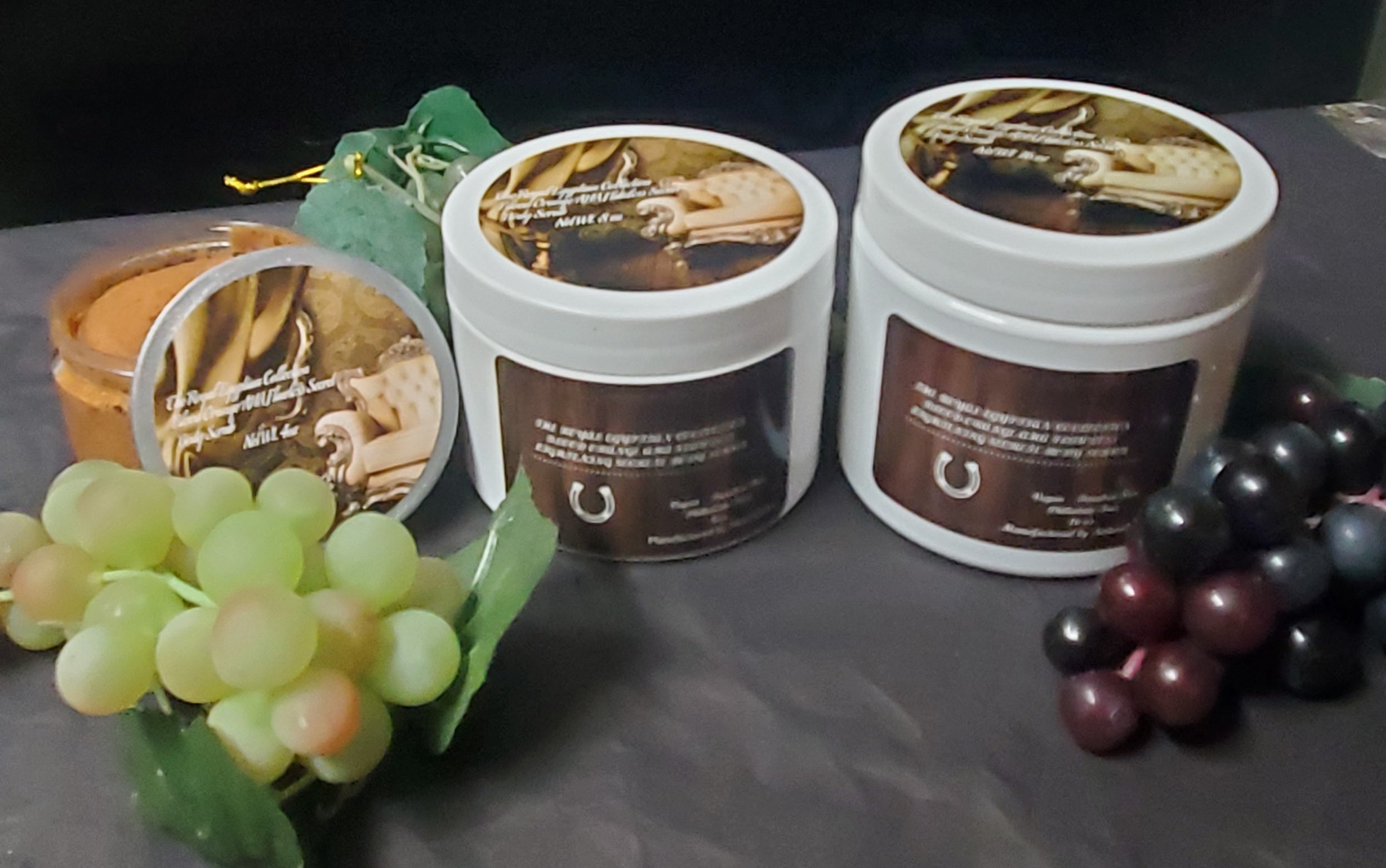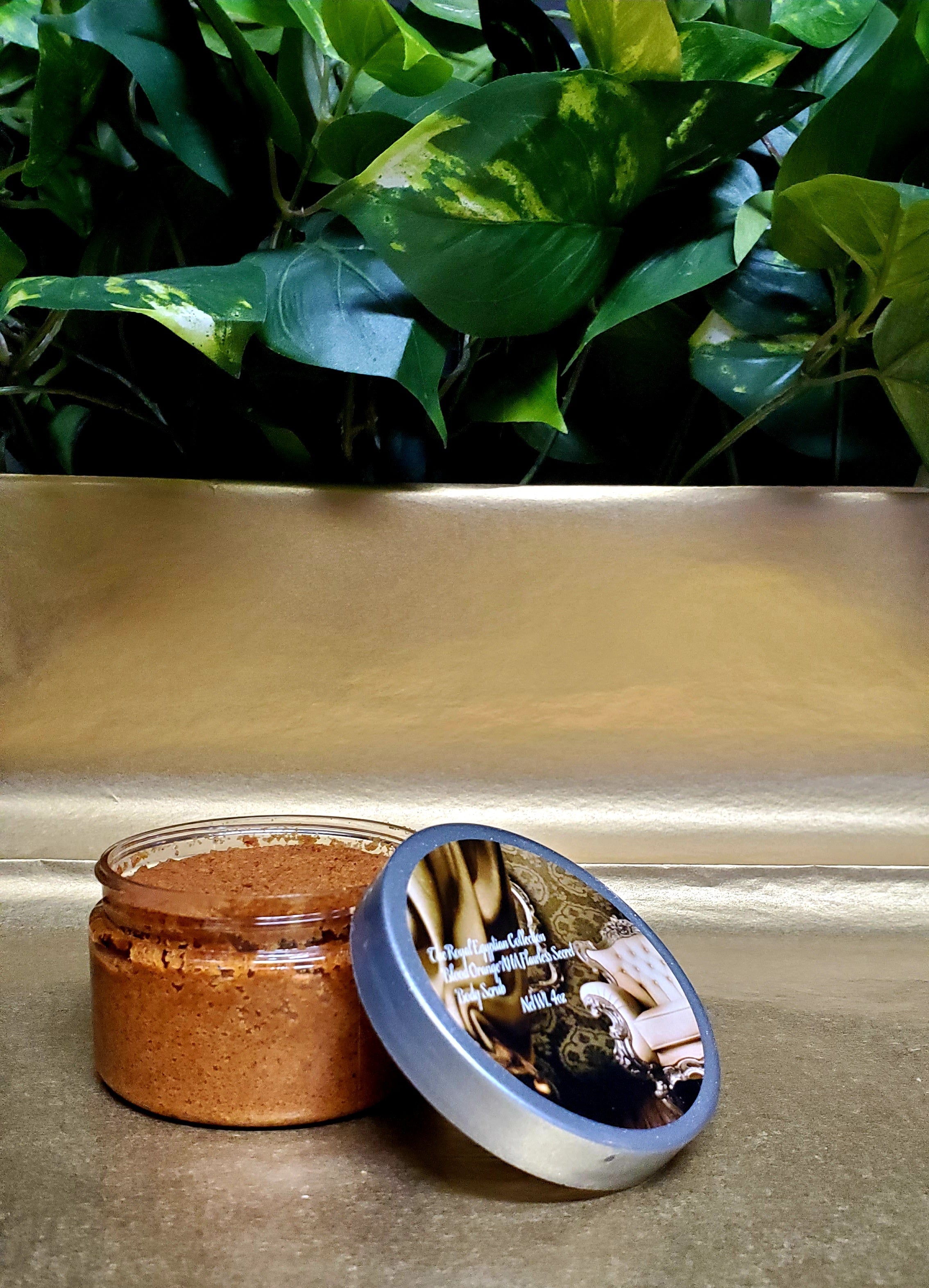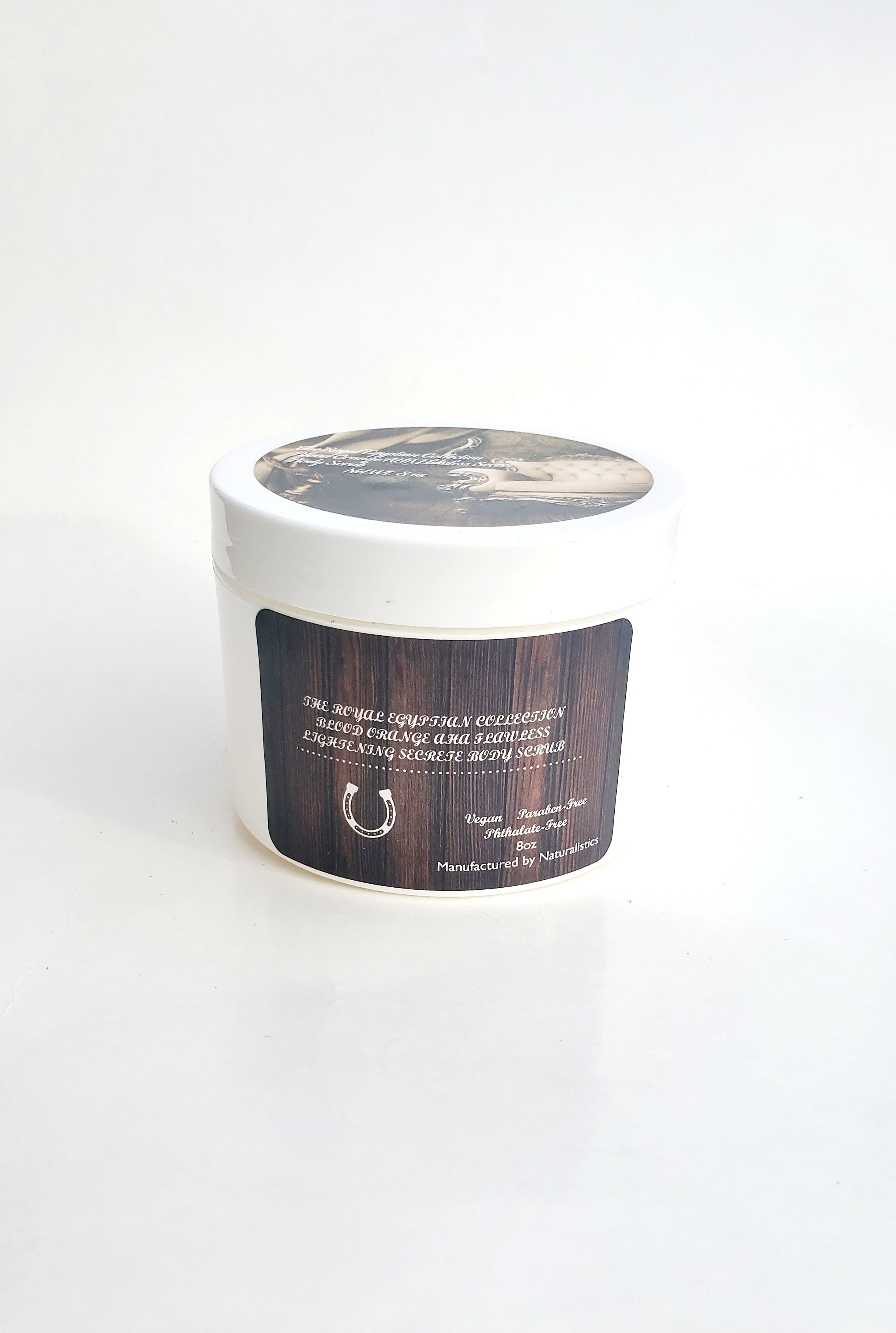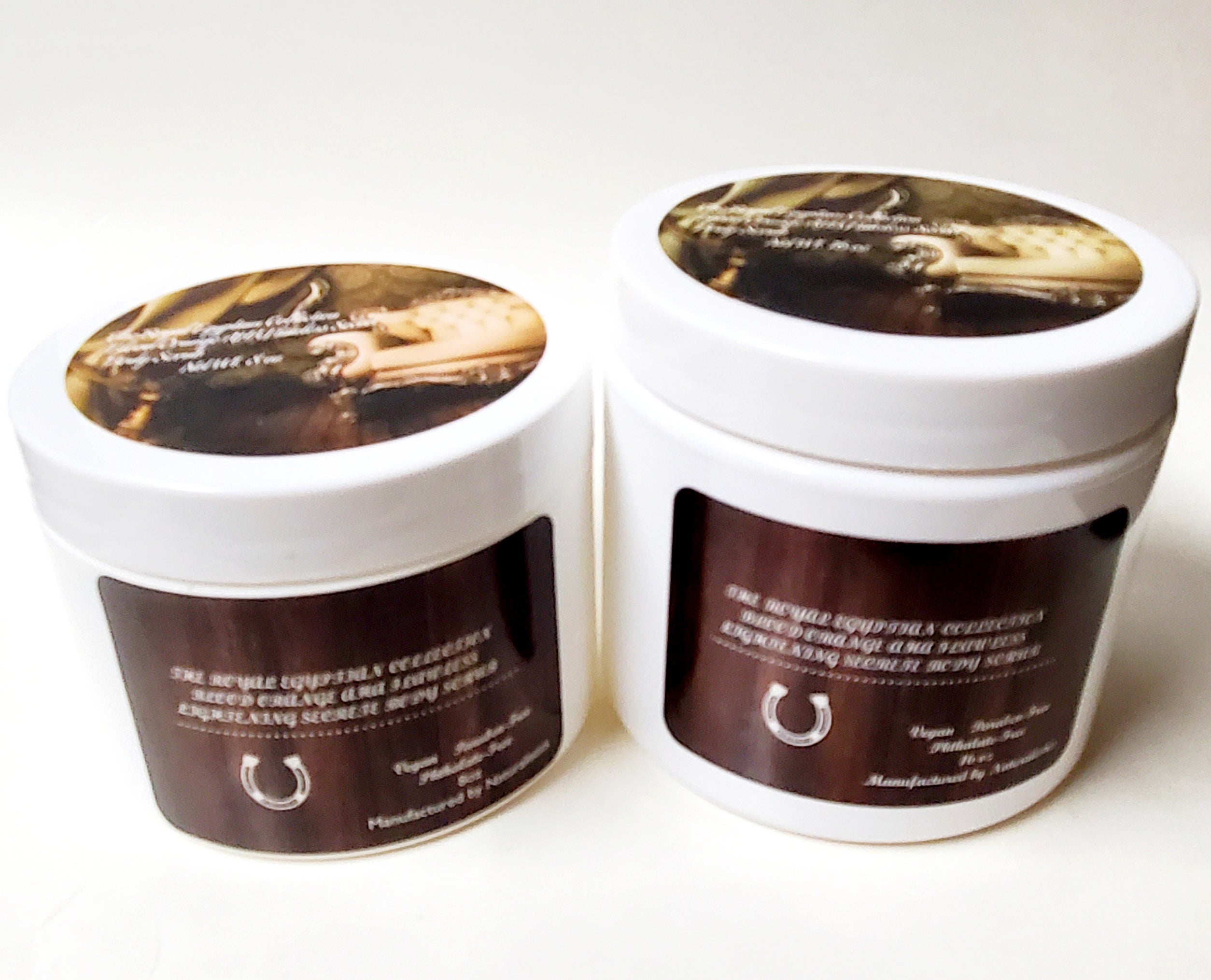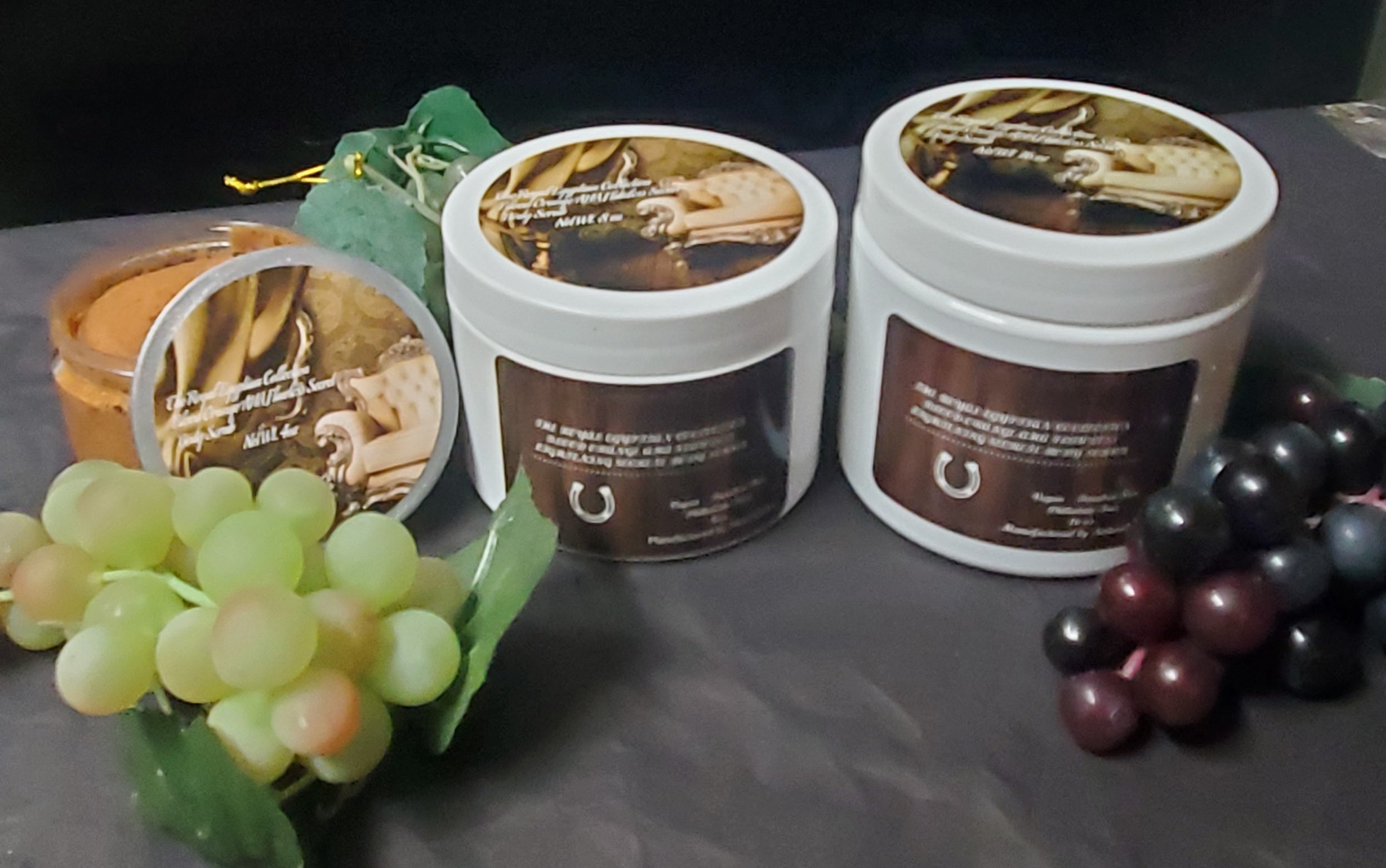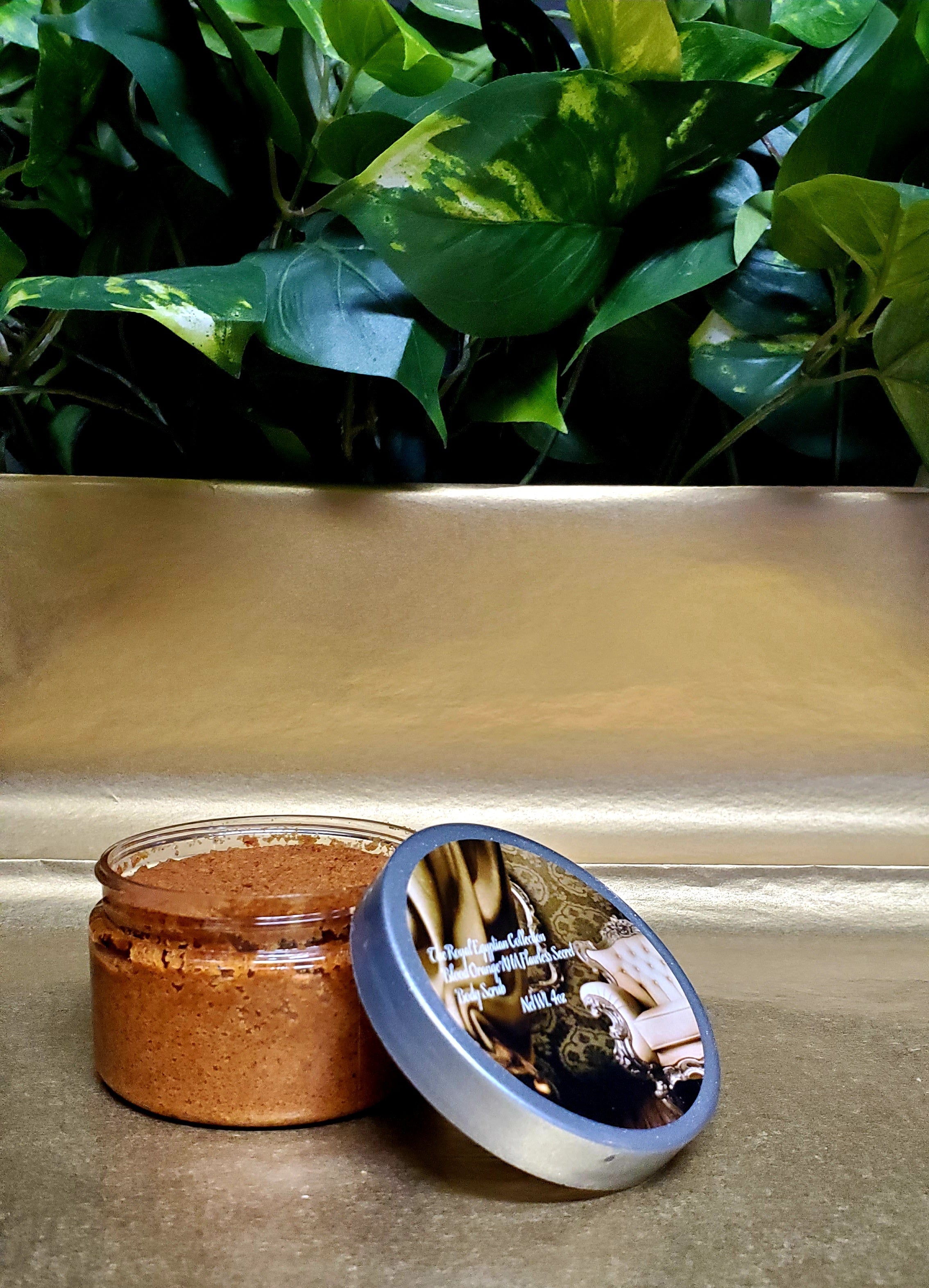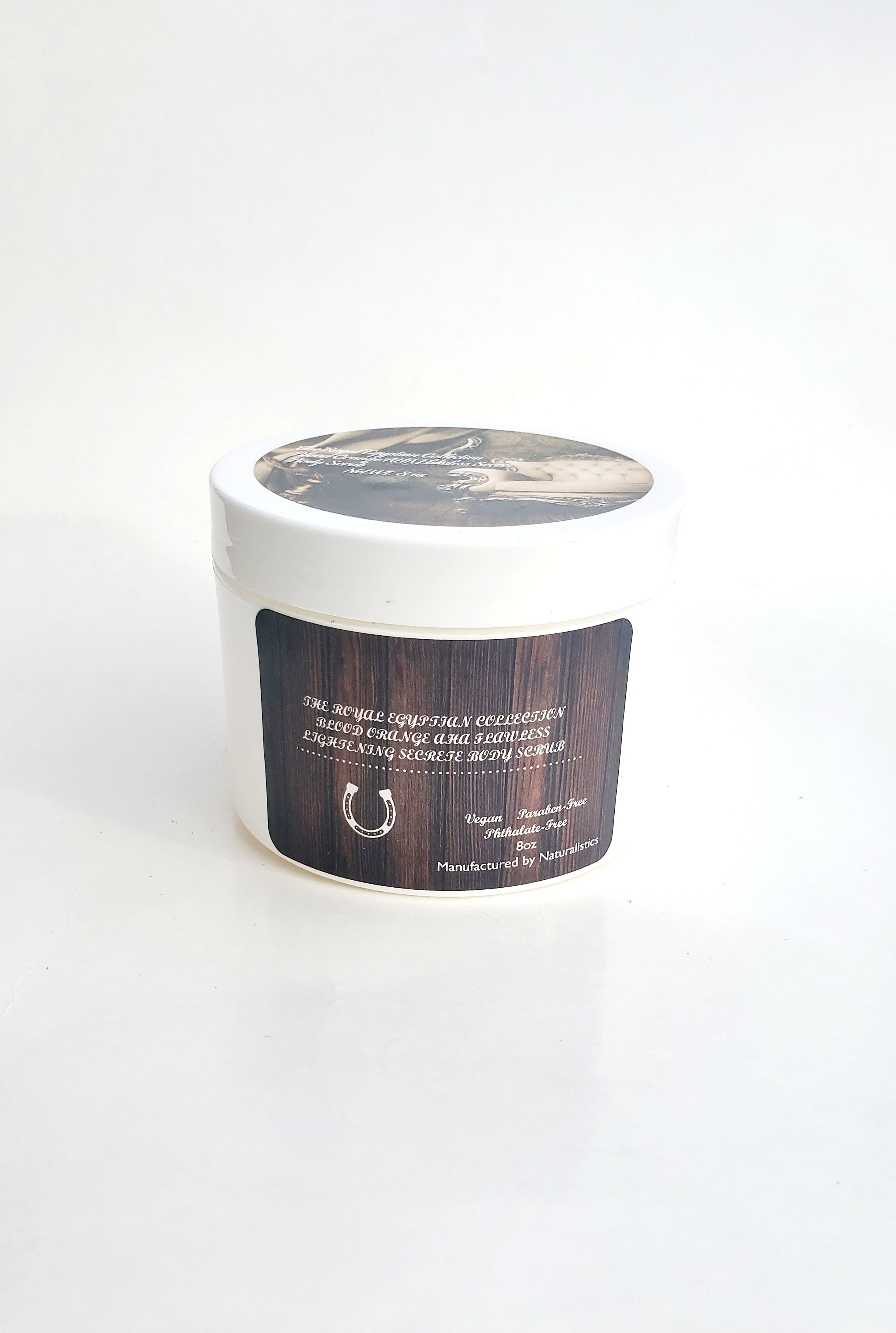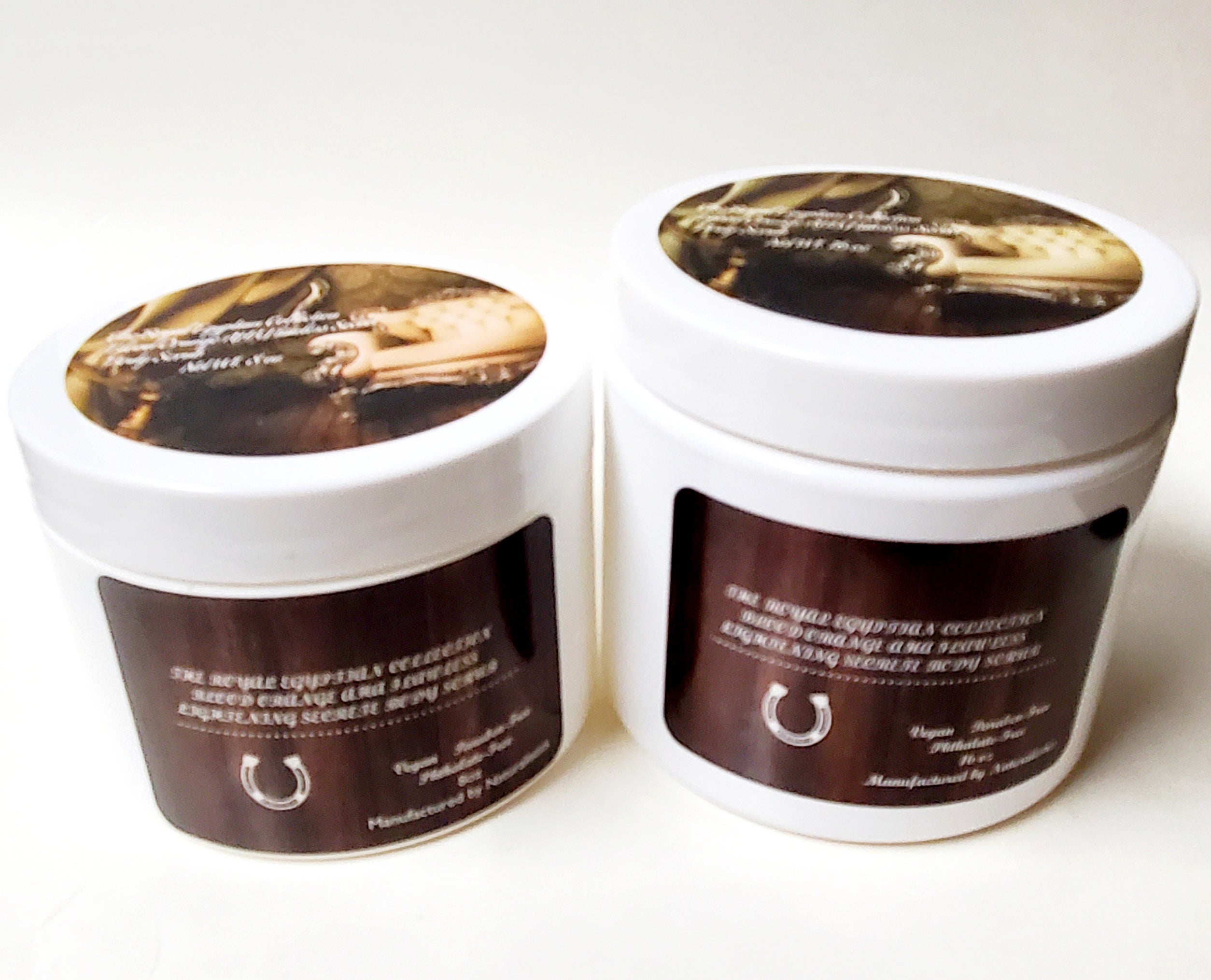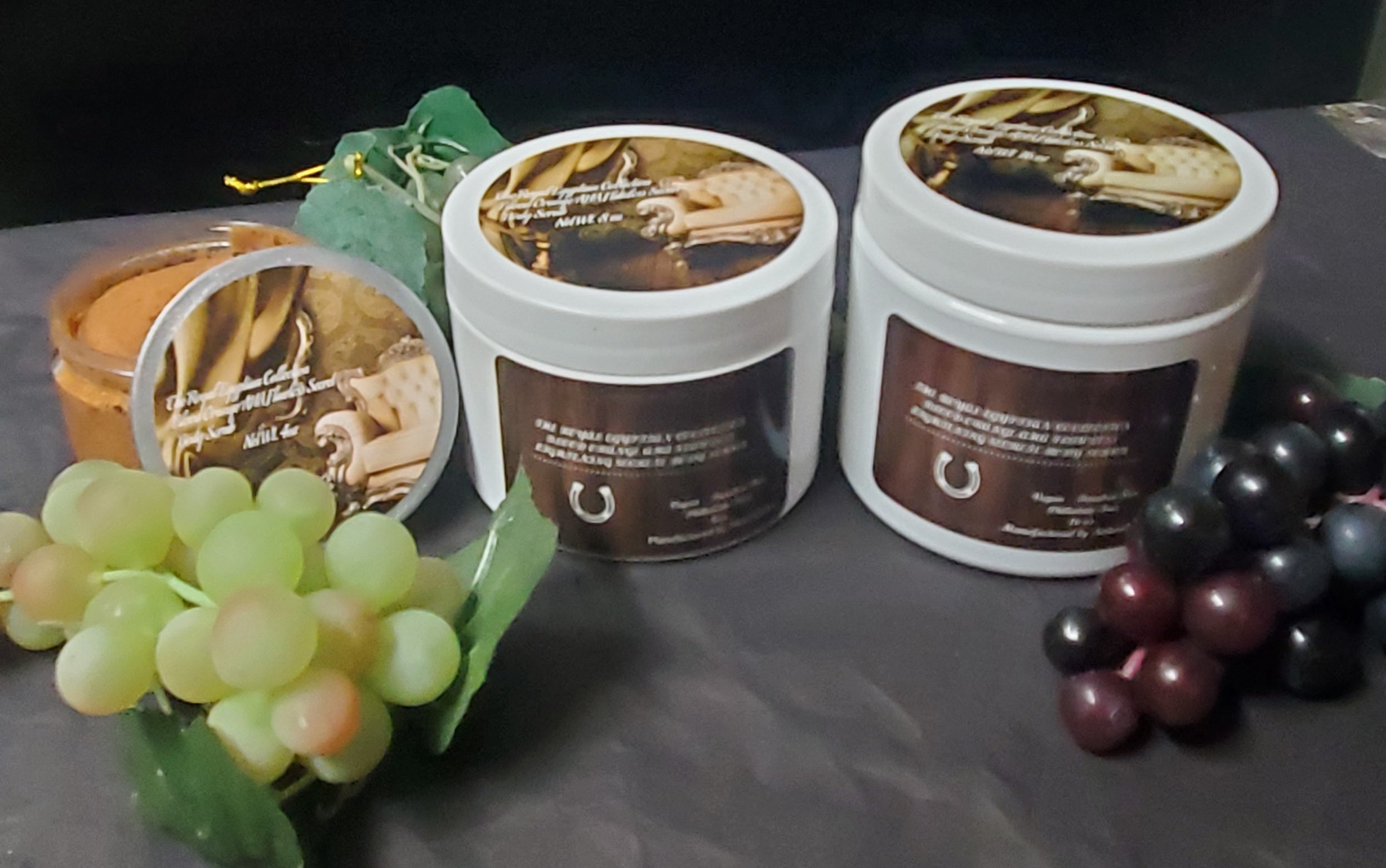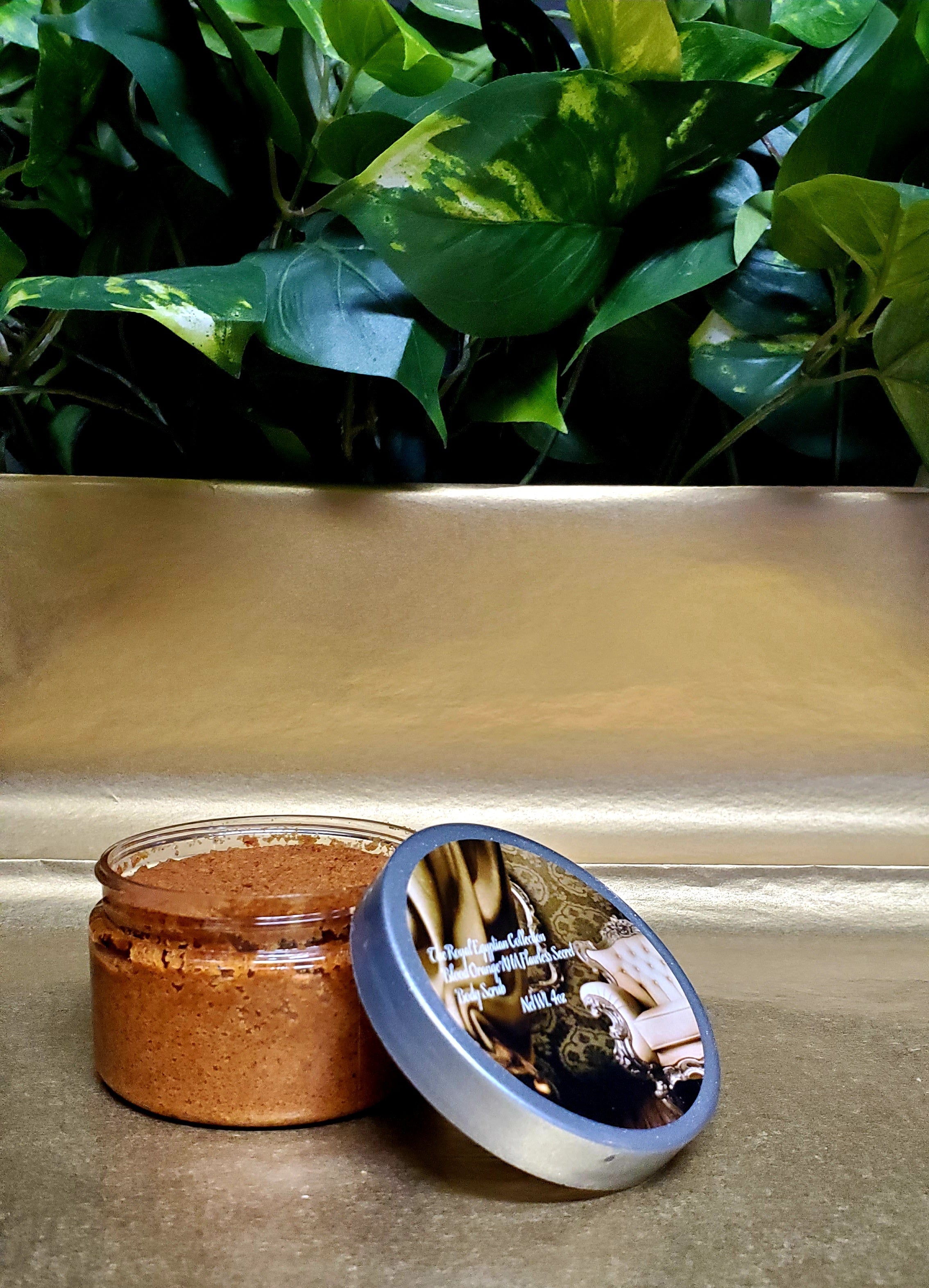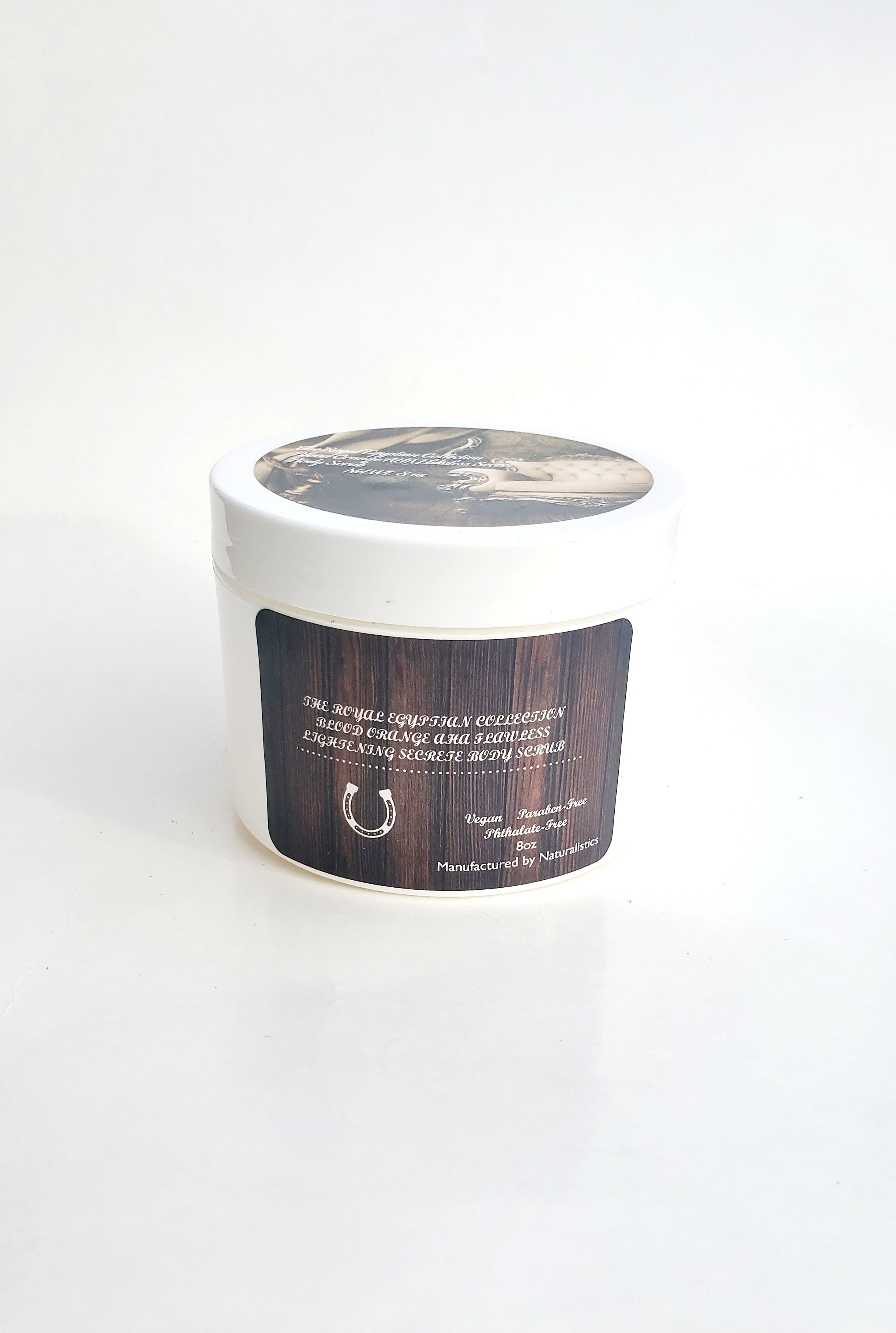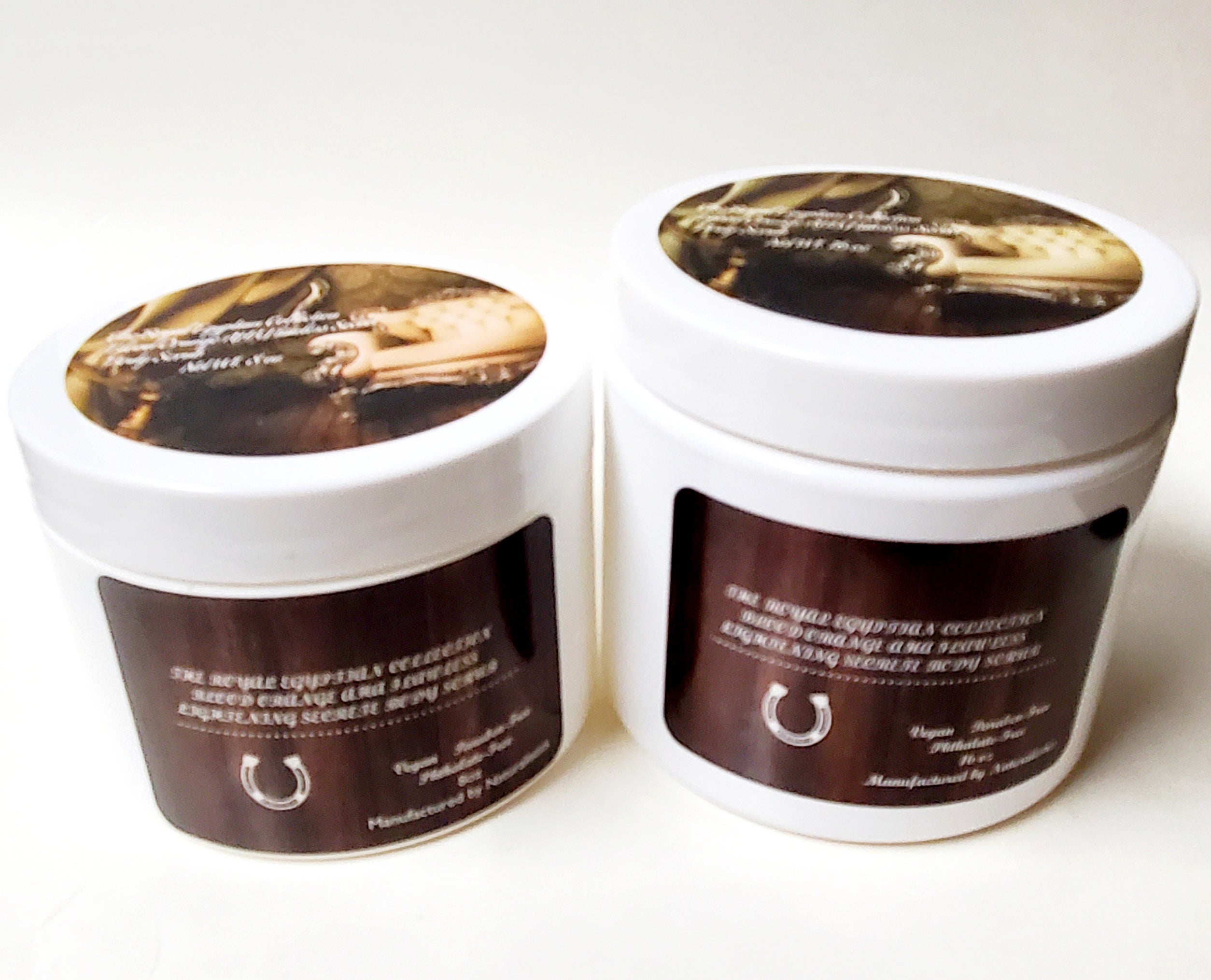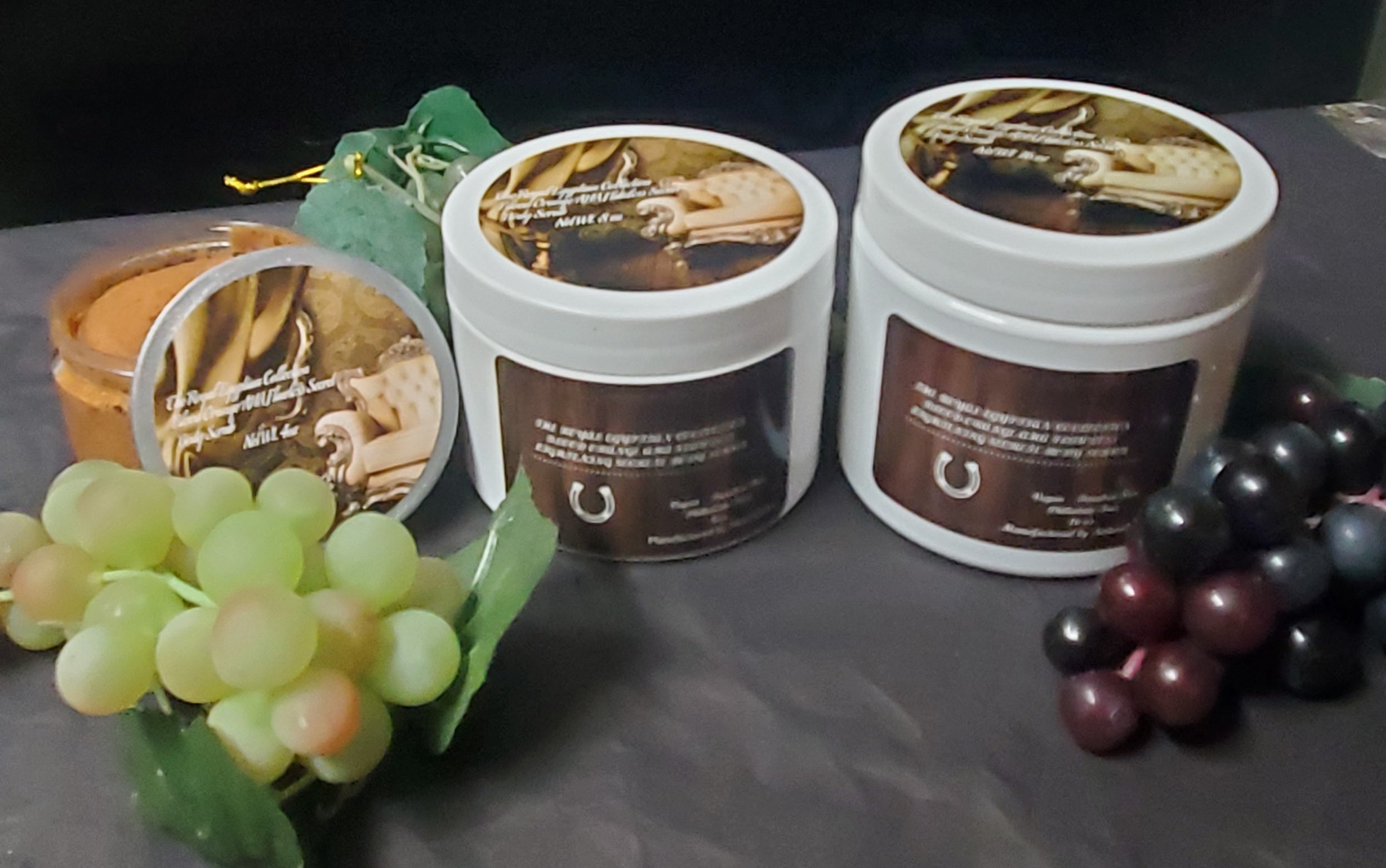 The Royal Egyptian Collection Blood Orange AHA Flawless Lightening Secrete Body Scrub
 Vegan   
 Paraben-Free   
 Phthalate-Free  
Product Details:
Deeply exfoliates the skin, and lathers beautiful during application. Helping to remove dead skin and improve the appearance of skin and cell turn-over rate.  Leaves skin looking radiant, lighter, brighter, and silky.
Skin Lightening: Start seeing REAL Results ( in combination with GlutaVitC IV Power Powder)
Skin Lightening: Start seeing REAL Results
1-3 months Lighter Skin
6-12 months medium to darker skin to achieve light skin or "HIGH YELLOW"
12-17 months very dark skin to achieve light skin or "HIGH YELLOW"
How To Use:
Scoop between fingers and apply to wet face and or Body, and gently massage in a circular motion, focusing on rough areas. Can be used with exfoliating gloves or sponge. Rinse thoroughly and pat dry. You may use it 2 to 3 times per week. If you have very sensitive skin only use 2 per week. Be sure to follow up with soap after your scrub. PLEASE continue to use product on a consistent basis until results are achieved. New skin will appear every 28 days and you will reach your result with continuous use. Happy Skin Care journey.
Ingredients: 
Walnut Shell Powder, Organic Aloe Leaf Juice, Decyl Glucoside, Lauryl Glucoside, Cocamidopropyl Betaine, Phenoxyethanol, Roman Chamomile Flower, Glycerin, Organic Jojoba Seed Oil, Rosehip Seed Oil, Organic White Willow Bark Extract, Glycolic Acid, Malic Acid, Tartaric Acid, Lactic Acid, Citric Acid, Hydrolyzed Wheat Protein, Provitamin B5, Vitamin E, Sunflower Seed Oil, Blood Orange Oil, Peppermint Oil, Xanthan Gum, Organic Alcohol, Tetrasodium EDTA.
Disclaimer
At Naturalistics , we believe we provide gentle, healthy and non-irritating products for the skin. However, please read the following disclaimer:
Content on our website is provided for general informational purposes and should not be considered medical advice. Product information is not intended to diagnose, treat, cure or prevent any disease.
Comments and feedback about product effectiveness are based on customer opinions and should not be substituted for medical care. However, as evidence to individual experience. * Results May Varies on a person by person individual bases. 
Naturalistics is not liable for any individual reaction to any particular ingredient. Remember to read our labels and ingredient lists carefully and follow the appropriate directions for use. If you have a specific allergy or sensitivity, do not use ingredients that may trigger a reaction. An allergy patch test is recommended if there is any doubt or history of skin reactions. IMMEDIATELY discontinue use if a reaction occurs, and consult with you medical doctor or dermatologist. 
Please consult a healthcare provider if you have any questions about a particular health condition.
Information on this website has not been evaluated or approved by the Food & Drug Administration.
We provide pure, simple products for your radiant health and well-being. Handcrafted using only certified organic, Non-GMO and gluten-free ingredients. 100% cruelty-free.