Welcome to Our Store, We hope you and your love ones are staying safe Use Coupon Code FALL10 for 10% off your order Subscribe to our Newsletter for exclusive coupons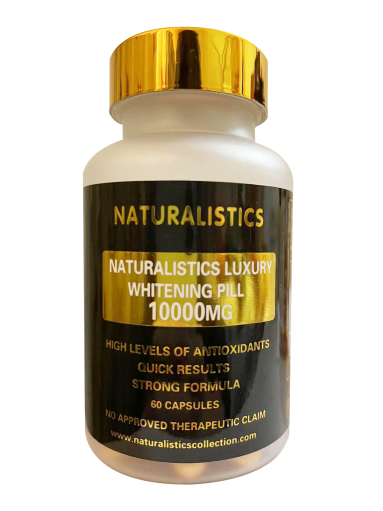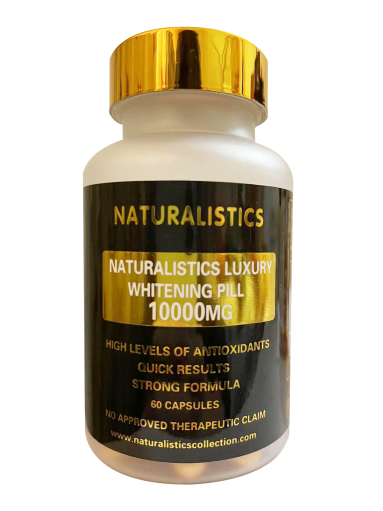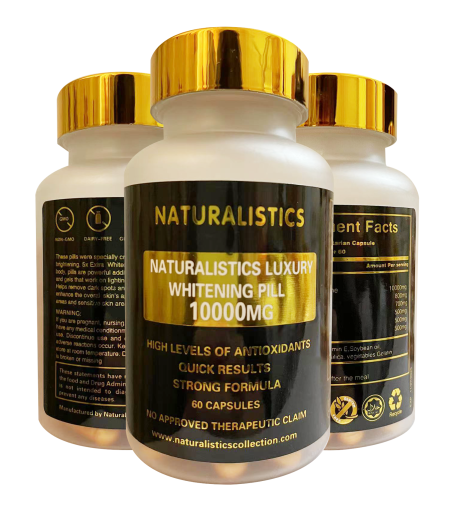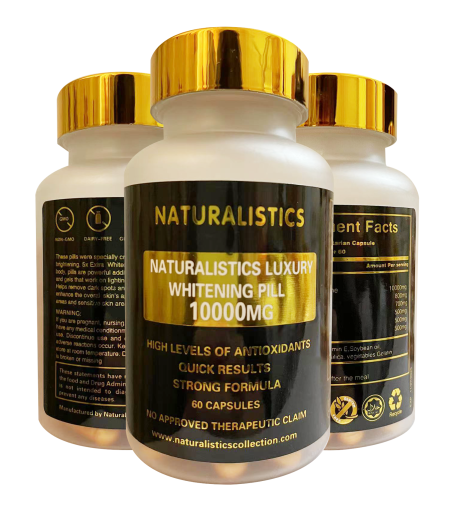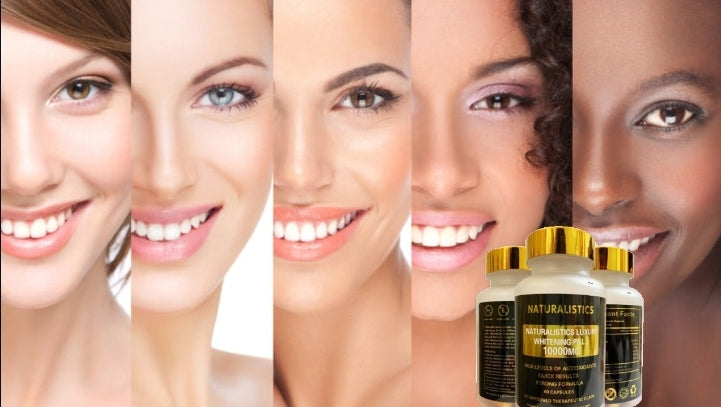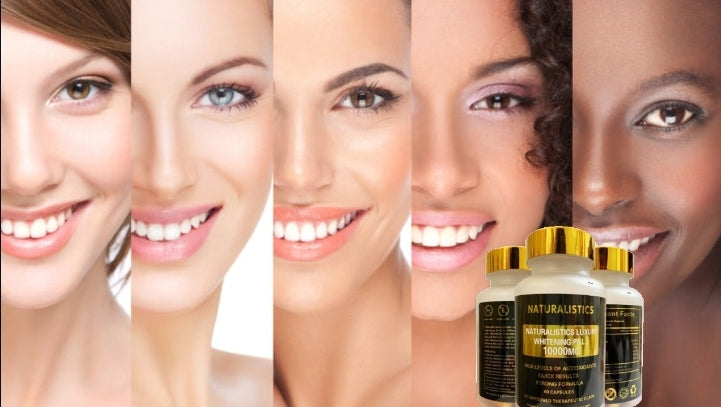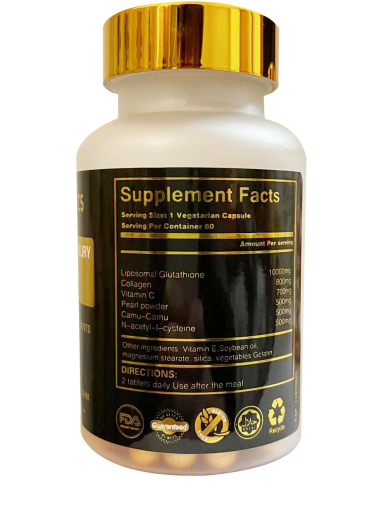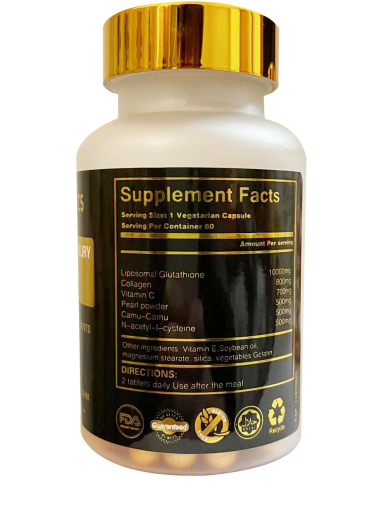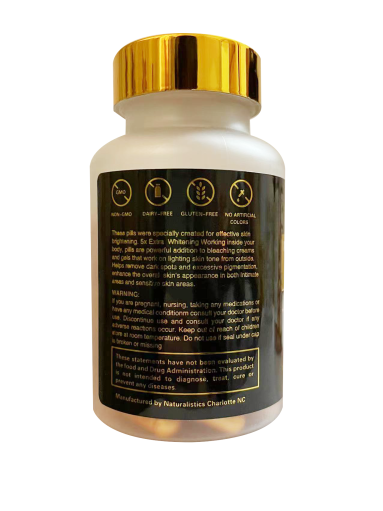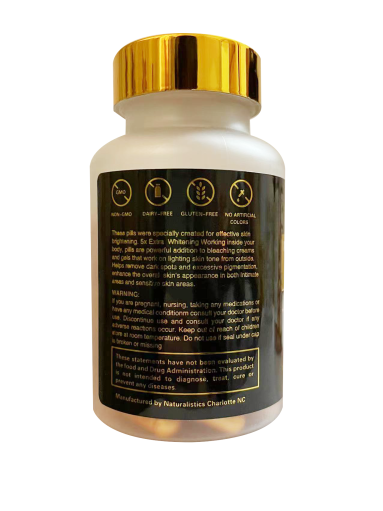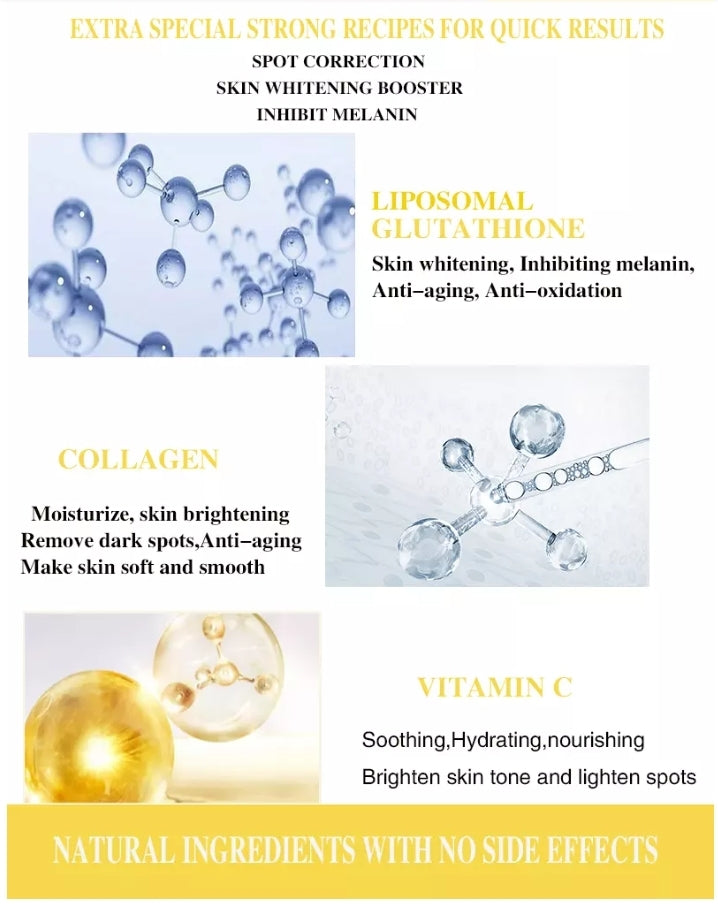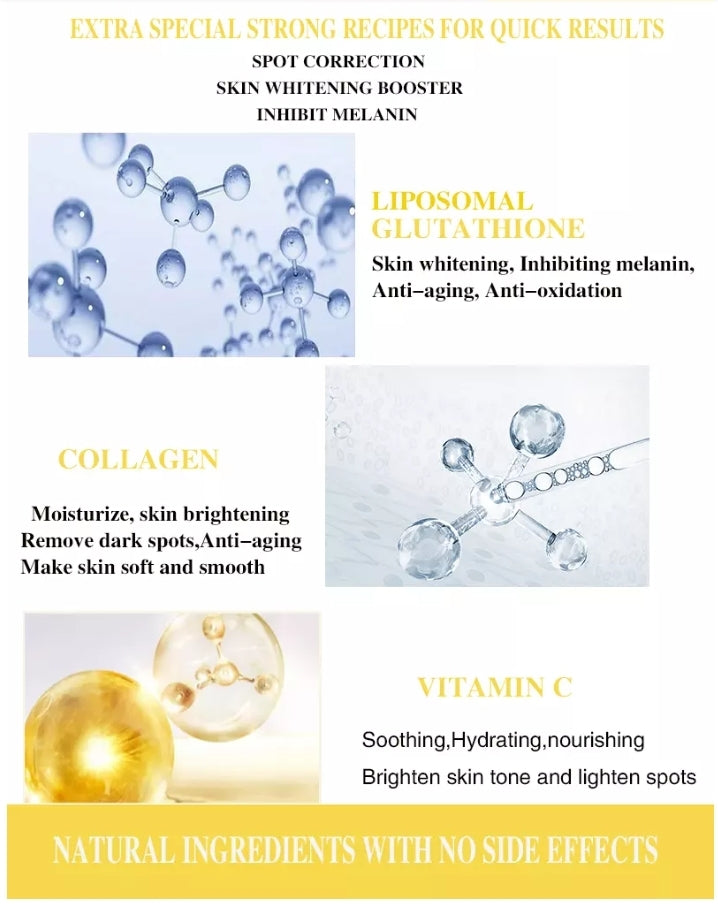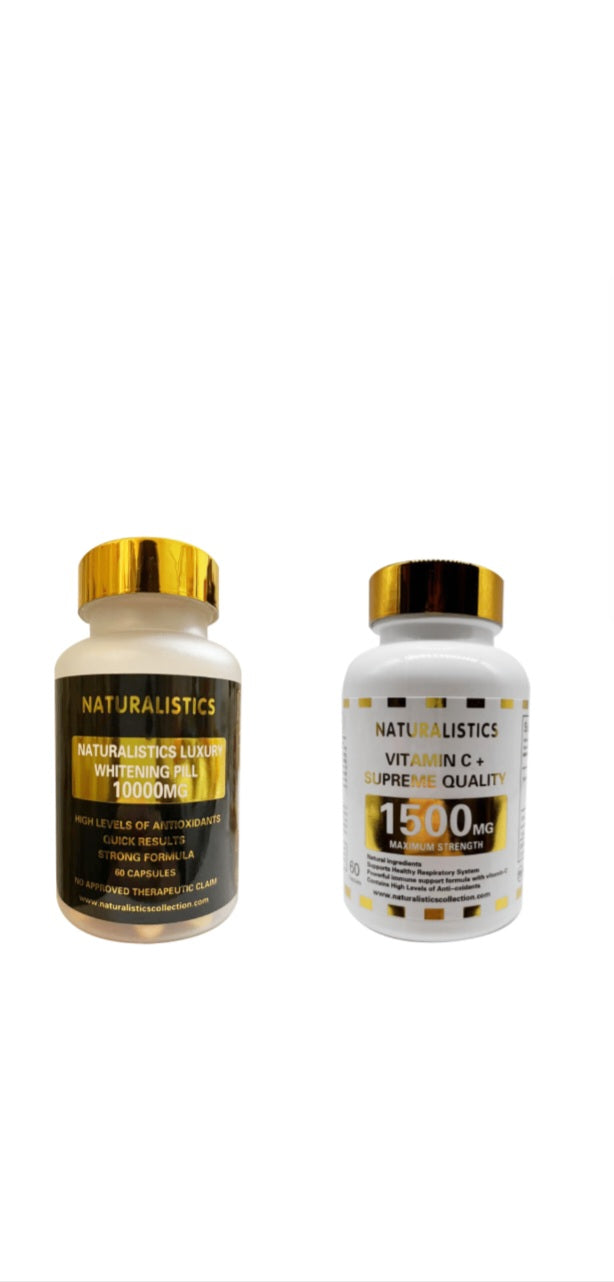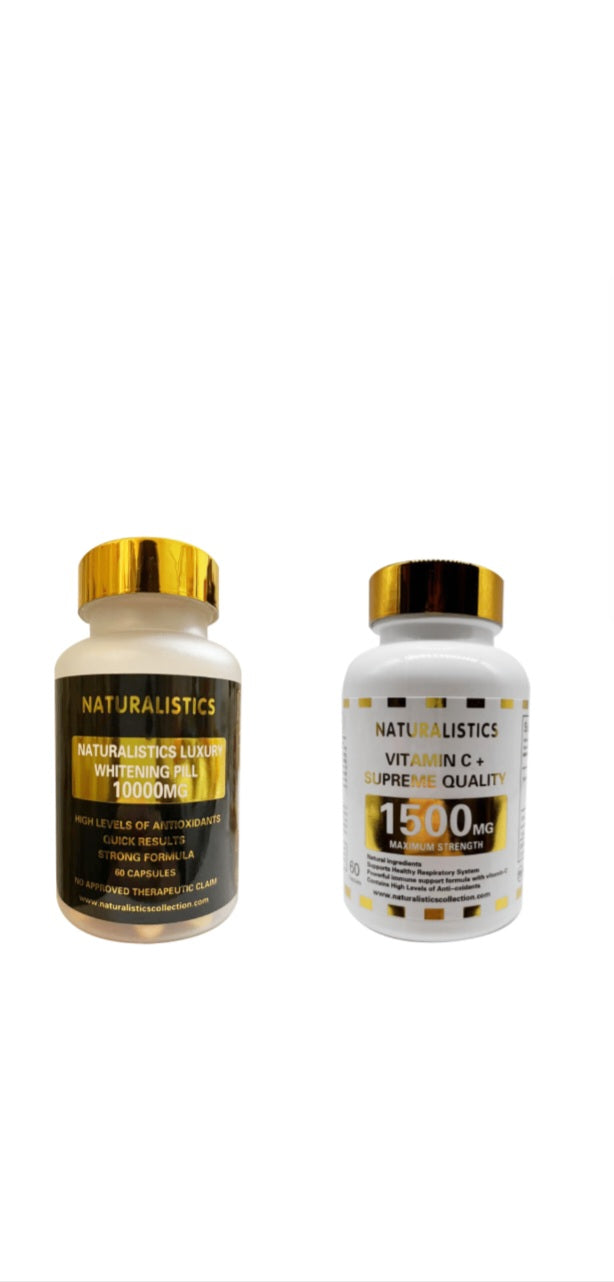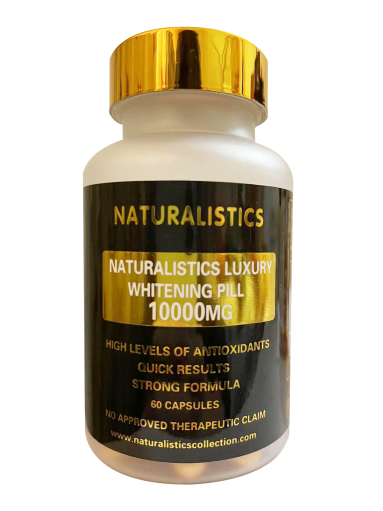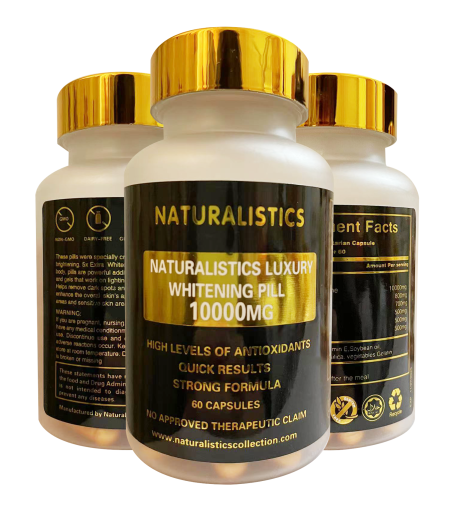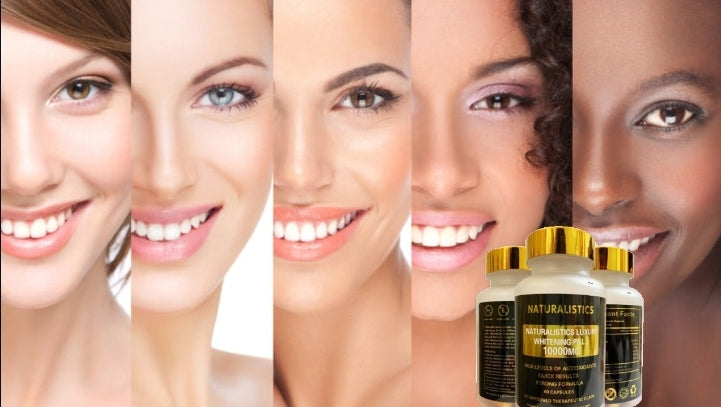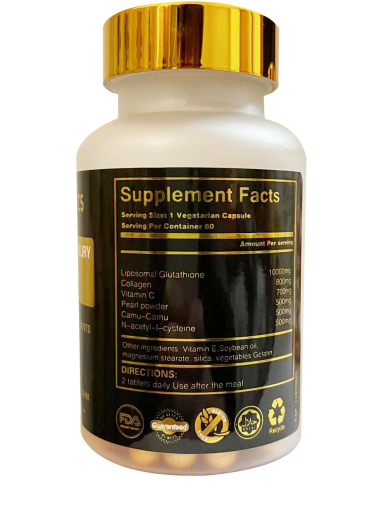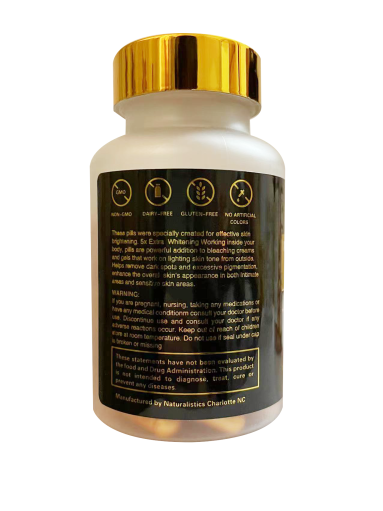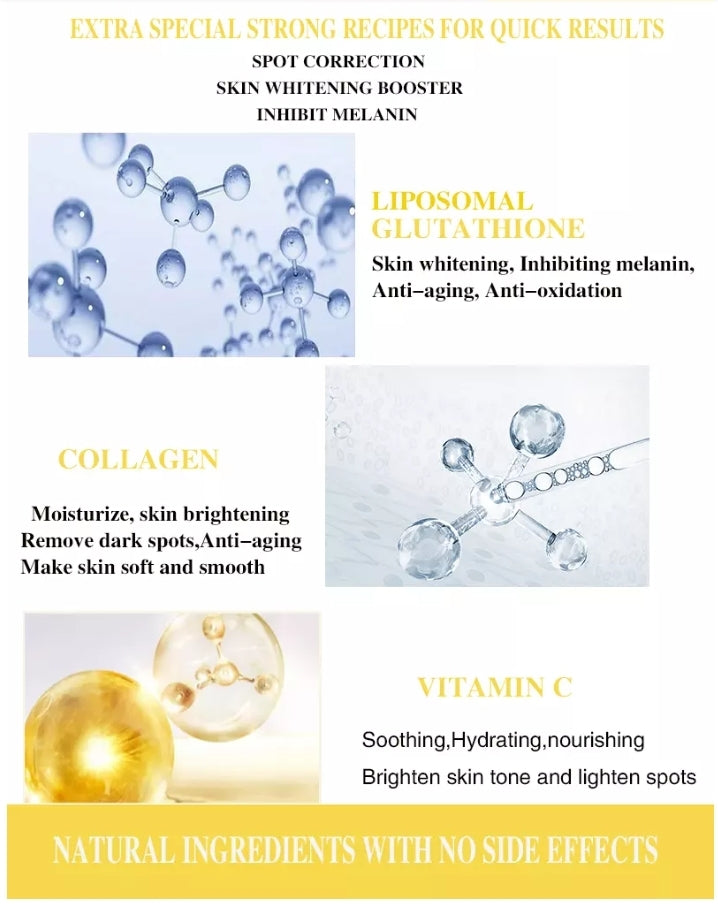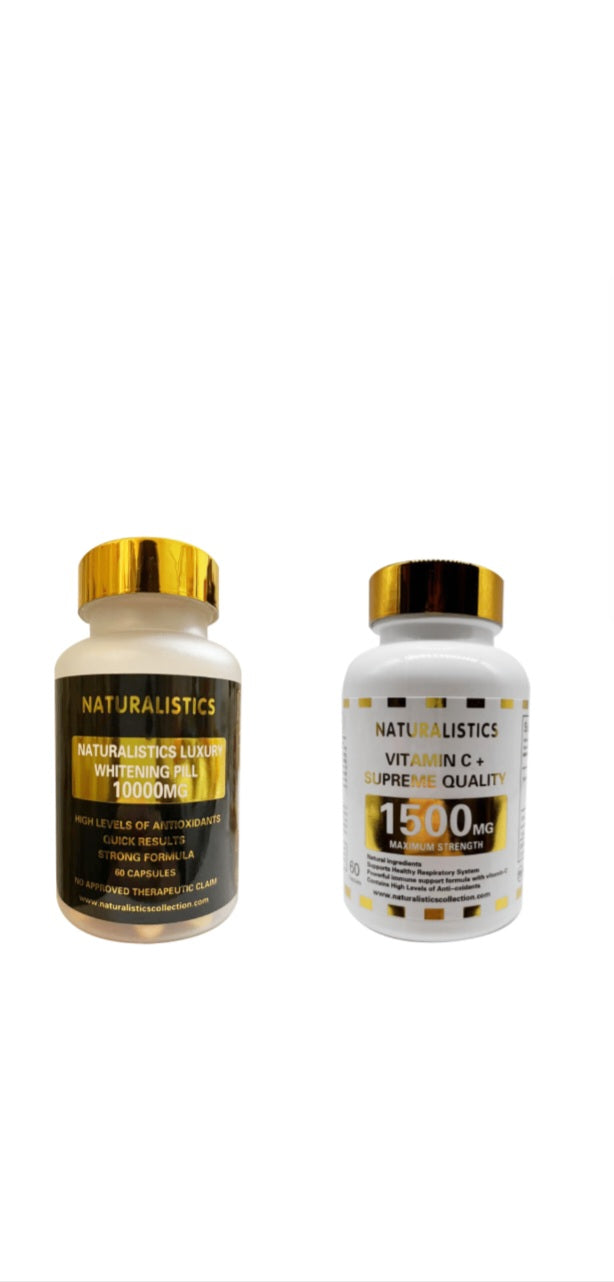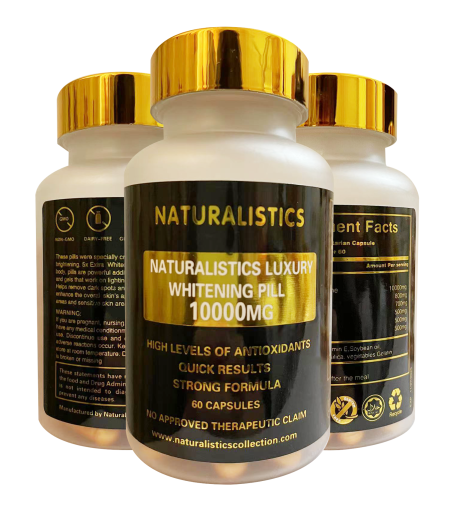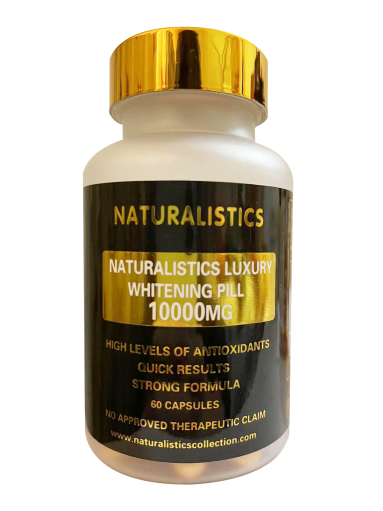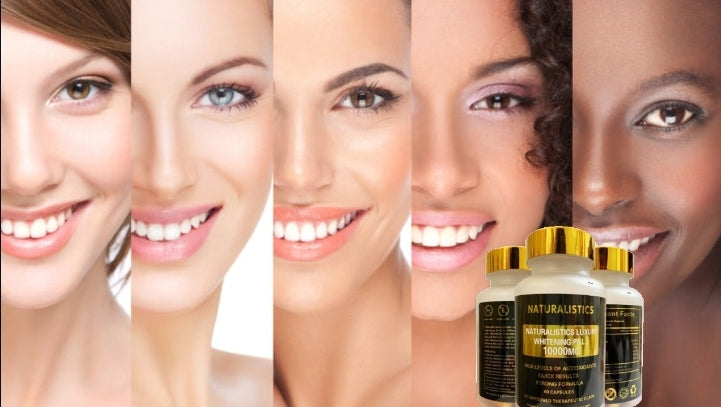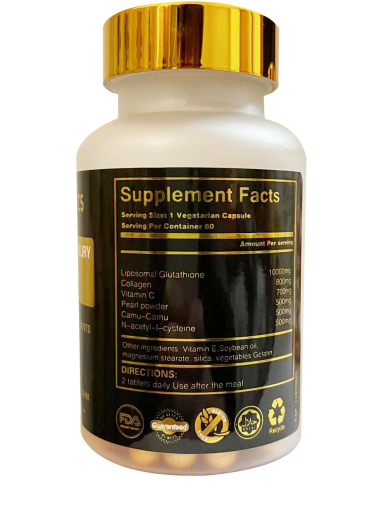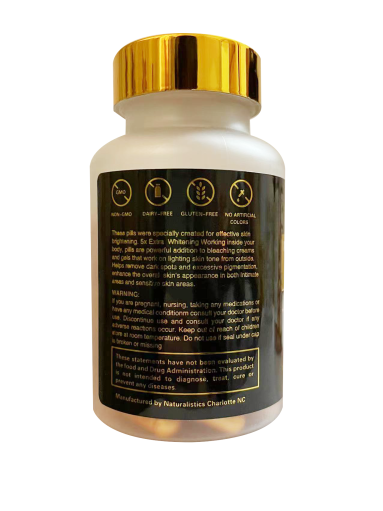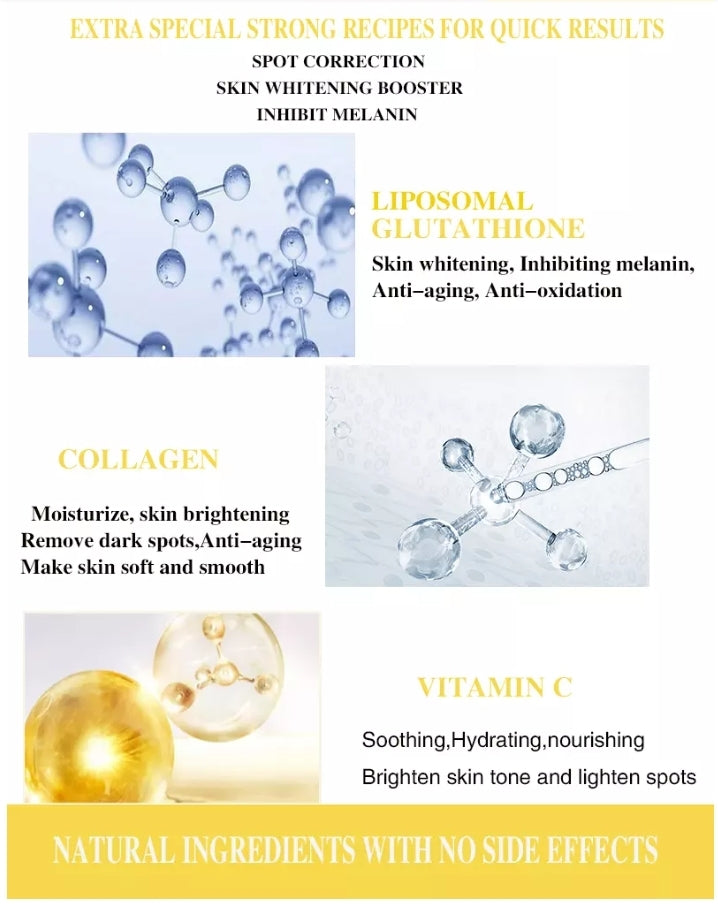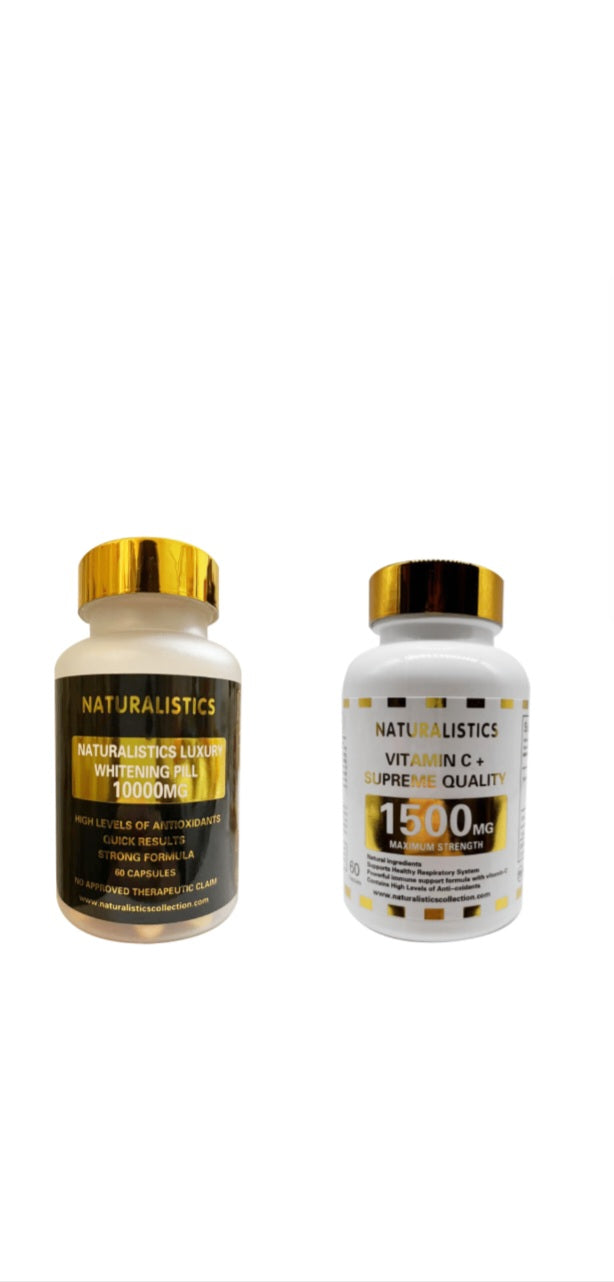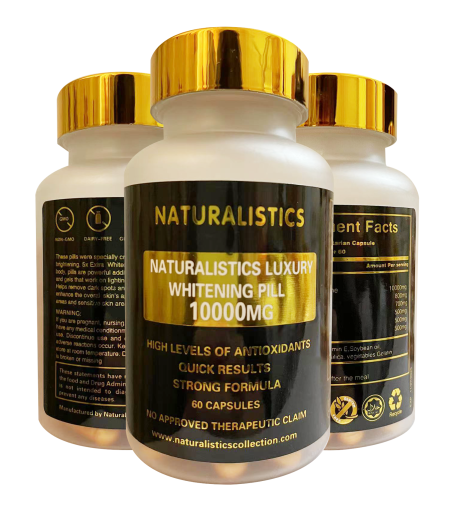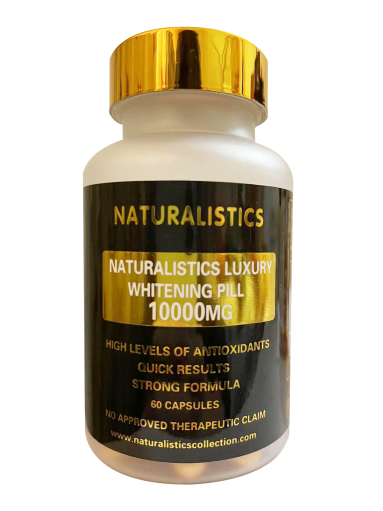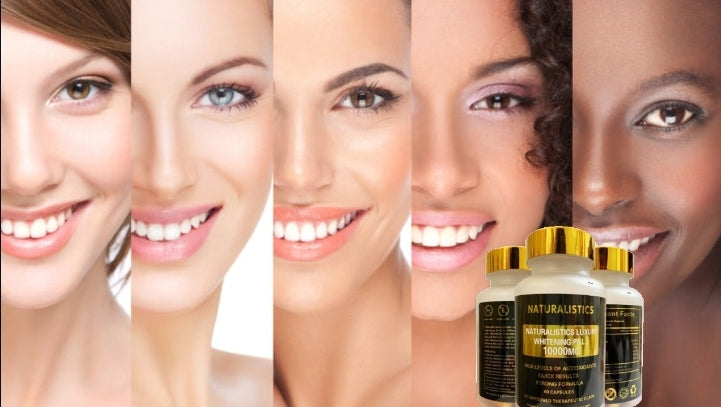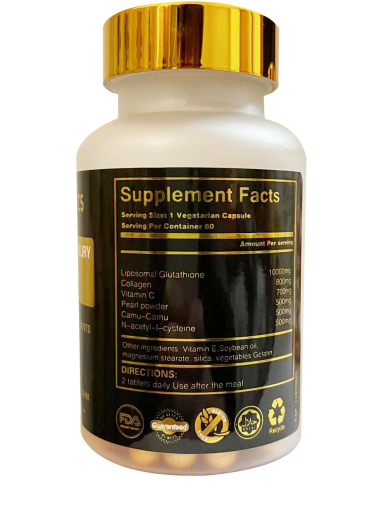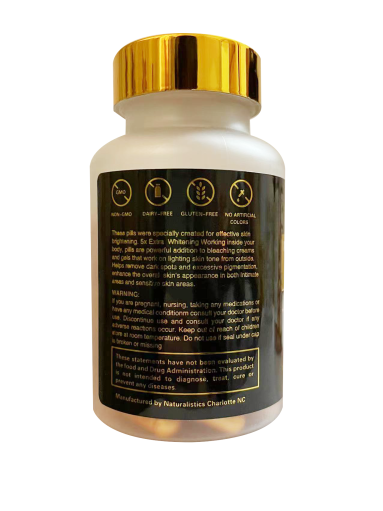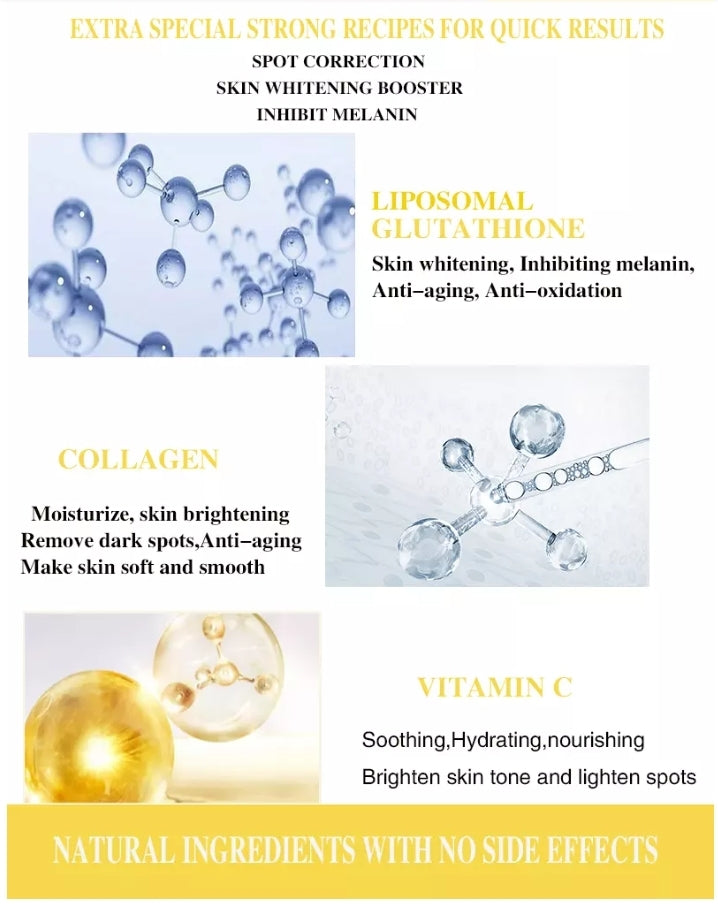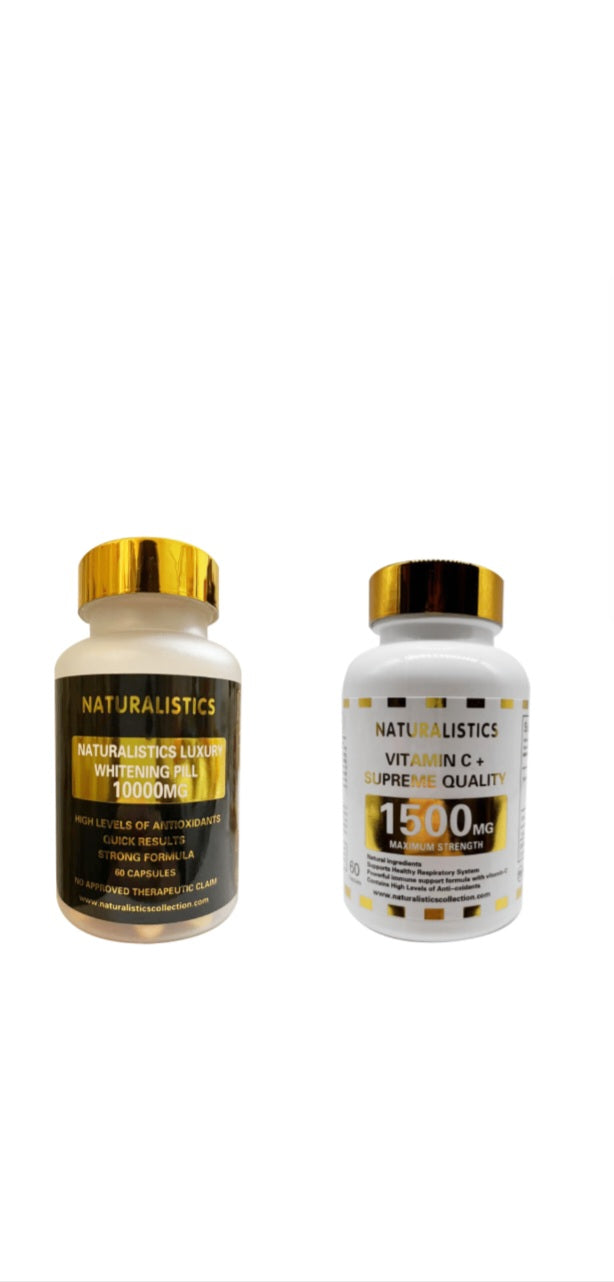 Naturalistics Luxury Whitening Pill 10,000mg w/Liposomal Glutathione 7,000mg 1 pill a day Strong Whitening/Anti-Aging
* Strong Formula w/ 7,000mg of Liposomal Glutathione. The liposomal delivery system used in this product protects Glutathione and enhances its absorption into the circulation
* FAST ACTION 
* Strong Whitening 
* Collagen production 
* Promotes skin glowing, smoothness, and reduction of acne and dark spots
* Promotes skin brightness with reduction of deep wrinkles for skin youthfulness
* Treats acne, dark spots, melasmas, and freckles as well as tightens skin pores 
* See great results in 25 days. Fair skin will need to take for 2-3 month, Medium Brown 3-6, dark brown 3-8 month, dark skin up to 12 months to achieve your desired skintone.
Direction: Take 1 pill per day after a meal with 8oz of water due to pill size. Do not take more than 2 per day. Additional Vitamin C 5,000mg suggested OR 1/2 tablespoon GLUTAVITC IV POWER POWDER per pill . 
Maintenance: 1 pill per day 3x per week
WARNING ⚠️ DONT DRINK EXCESSIVE LIQUOR OR SMOKE WHILE SKIN LIGHTENING. OR IT WILL DELAY RESULTS DO TO THE BODY NEEDING GLUTATHIONE TO METABOLISM BOTH. Wines and champagne is OK in moderation.
Ingredients:
Liposomal Glutathione 7,000mg
Vitamin C 700mg 
Collagen 800mg 
Camu-Camu 500mg 
N-Acetyl-Cysteine 500mg 
Pearl Powder 500mg 
Properties:
Liposomal Glutathione: helps with skin lightening by converting melanin to a lighter color and deactivating the enzyme tyrosinase, which helps produce the pigment.
Pearl Powder: Pearl powder is said to boost the bodies most abundant antioxidate Glutathione. Detoxify, anti-inflammatory, reduce activation of tyrosinase, produces Collagen, healthy skin and strong bones.
Camu-Camu: boasts one of the highest-ever natural and stable sources of vitamin C.  reinforces the skin's defense against free radicals. Reduces hyperpigmentation and reduces uneven skin tone. 
N-acetyl-l-cysteine: is a precursor to L-Cysteine, which the body needs to synthesize Glutathione.
NAC aids in skin whitening by helping boost Glutathione levels in the body rapidly. Helps fight skin aging. Acts as an antioxidant that helps fight cell-damaging free radicals.
Vitamin C: Vitamin C lightens skin by inhibiting the amount of melanin your pigment skin cells generate. When applied topically, vitamin C interacts with tyrosinase, the main enzyme responsible for the conversion of the amino acid tyrosine into melanin, thereby reducing pigmentation.
Collagen: improve skin elasticity, strengthening skin, reduce visible wrinkles, and increase blood flow to the skin hydrating it to lock in moisture. 
Disclaimer
At Naturalistics , we believe we provide gentle, healthy and non-irritating products for the skin. However, please read the following disclaimer:
Content on our website is provided for general informational purposes and should not be considered medical advice. Product information is not intended to diagnose, treat, cure or prevent any disease.
Comments and feedback about product effectiveness are based on customer opinions and should not be substituted for medical care. However, as evidence to individual experience. * Results May Varies on a person by person individual bases. 
Naturalistics is not liable for any individual reaction to any particular ingredient. Remember to read our labels and ingredient lists carefully and follow the appropriate directions for use. If you have a specific allergy or sensitivity, do not use ingredients that may trigger a reaction. An allergy patch test is recommended if there is any doubt or history of skin reactions. IMMEDIATELY discontinue use if a reaction occurs, and consult with you medical doctor or dermatologist. 
Please consult a healthcare provider if you have any questions about a particular health condition.
Information on this website has not been evaluated or approved by the Food & Drug Administration.
We provide pure, simple products for your radiant health and well-being. Handcrafted using only certified organic, Non-GMO and gluten-free ingredients. 100% cruelty-free.