Welcome to Our Store, We hope you and your love ones are staying safe Use Coupon Code FALL10 for 10% off your order Subscribe to our Newsletter for exclusive coupons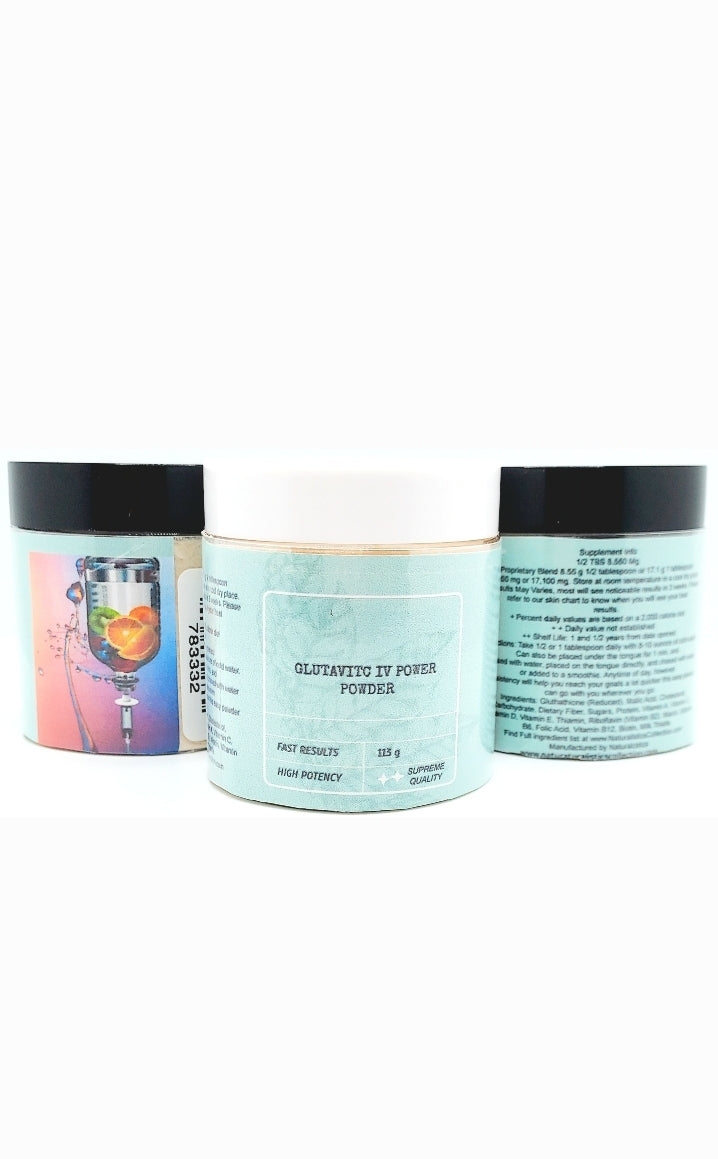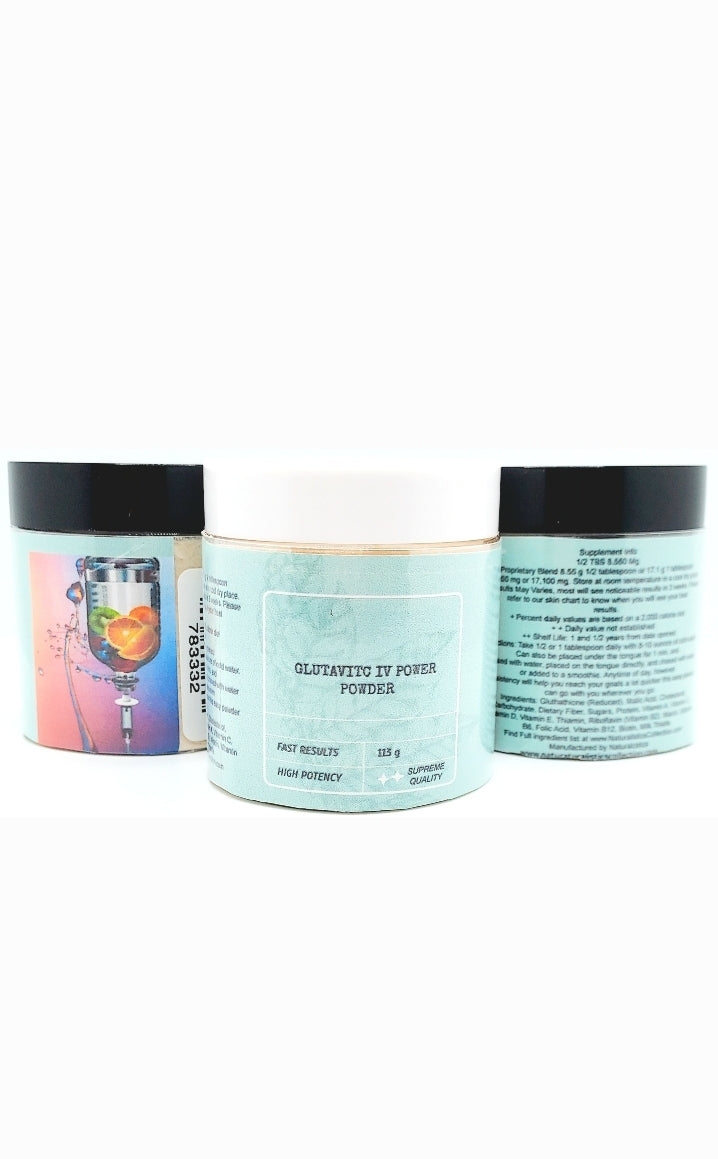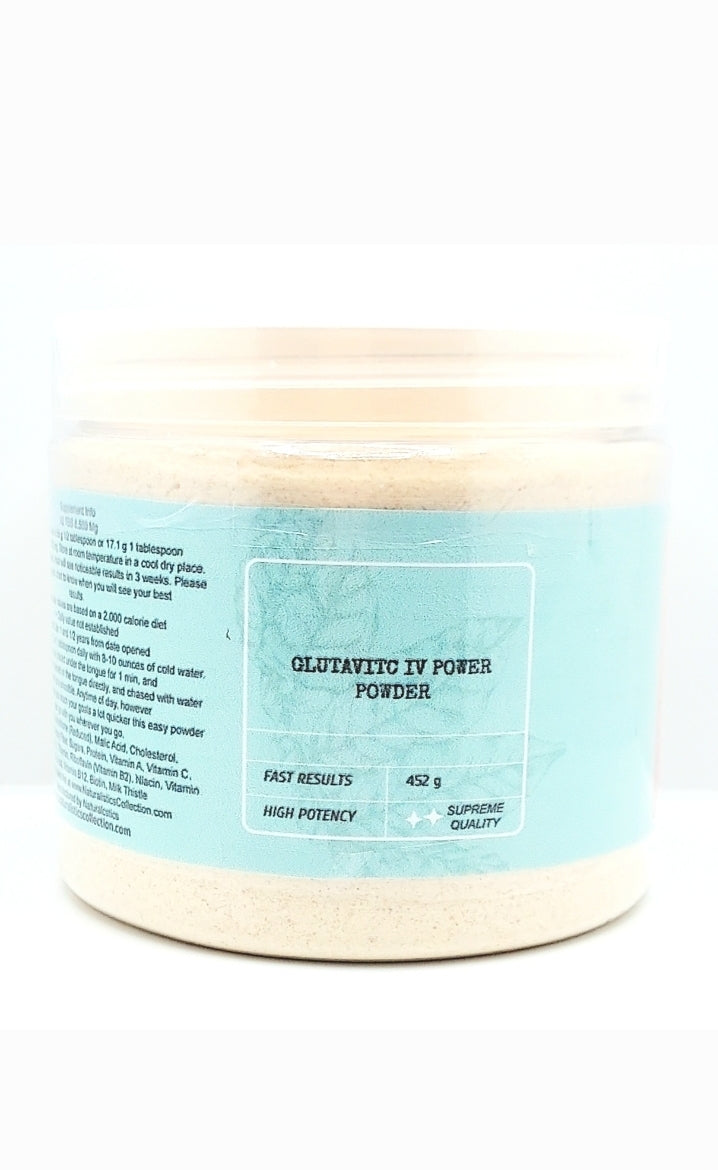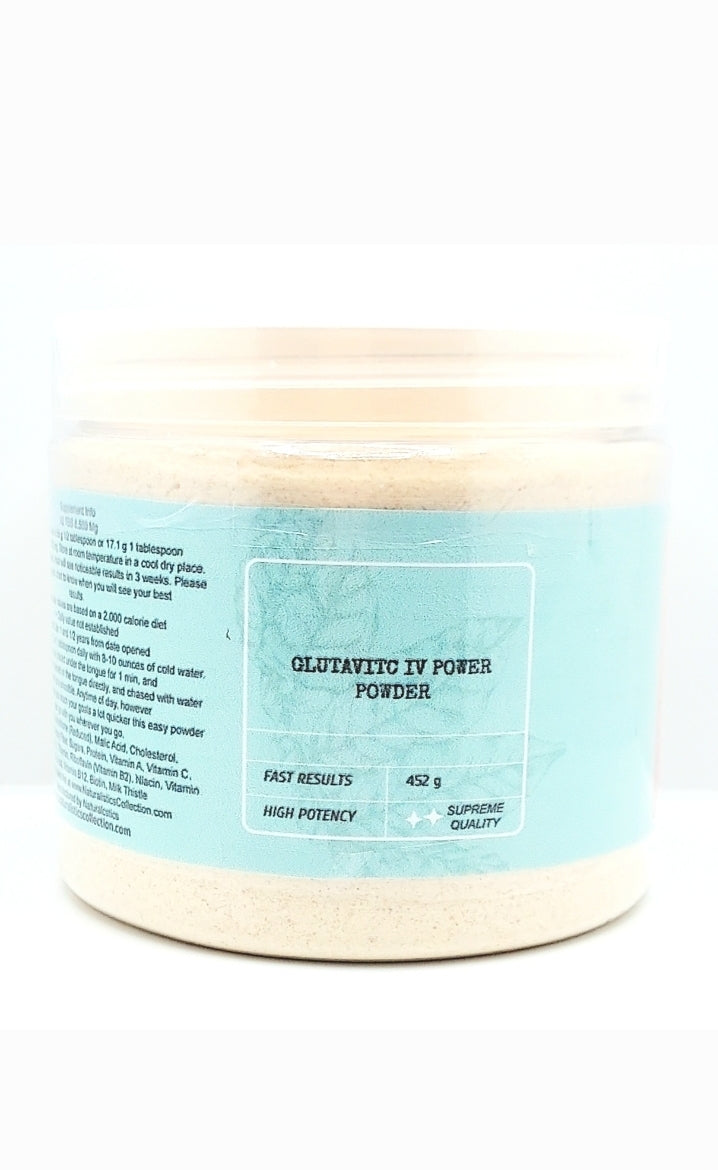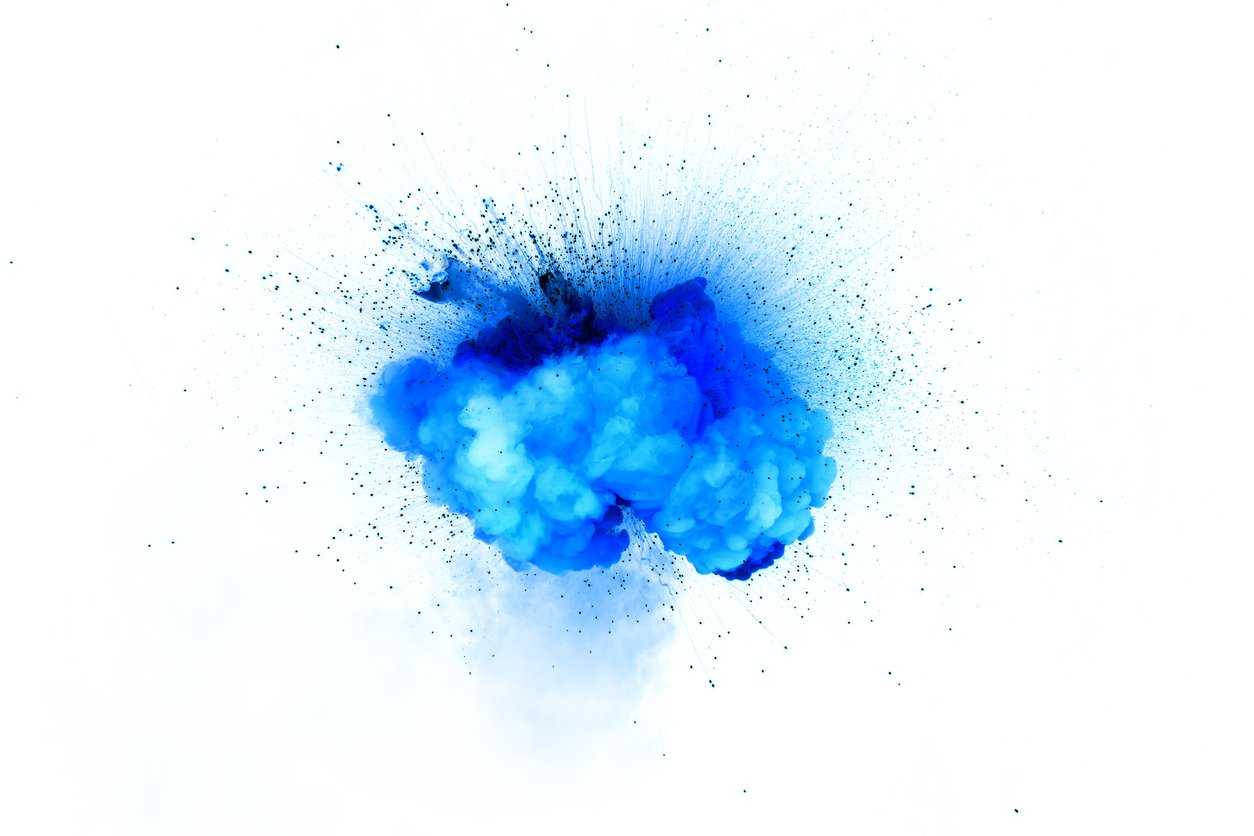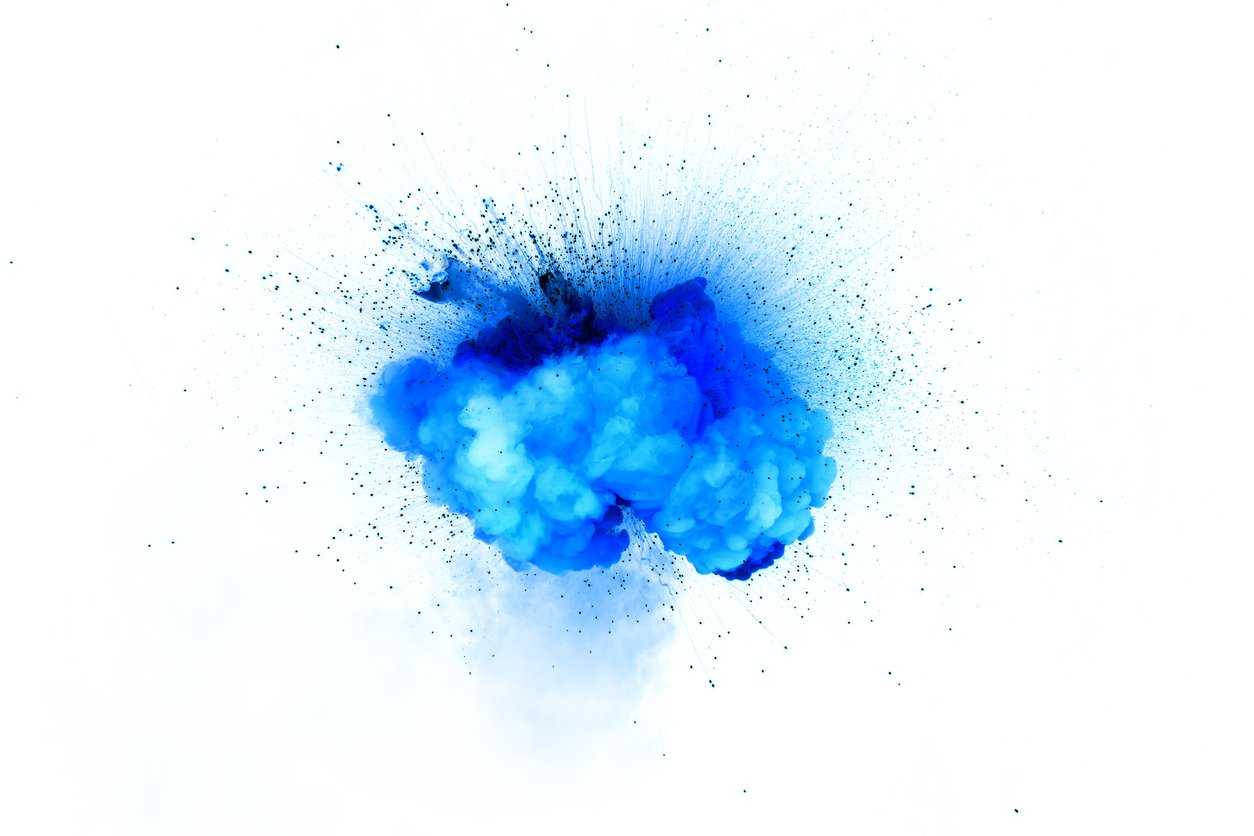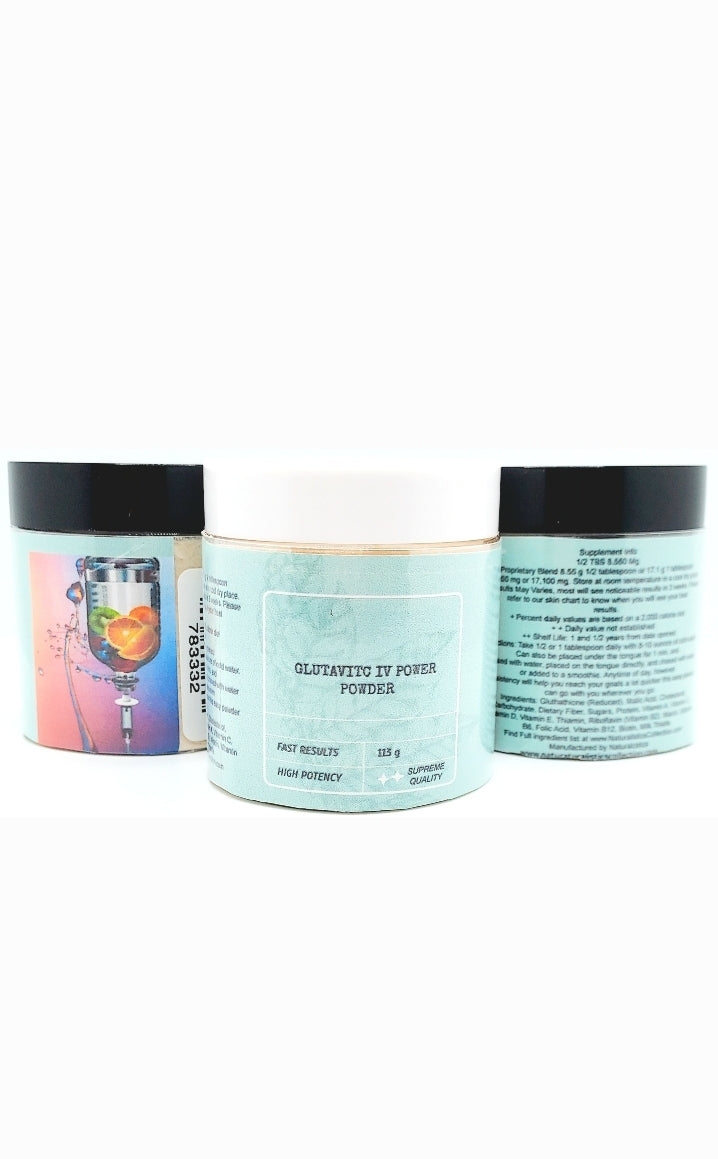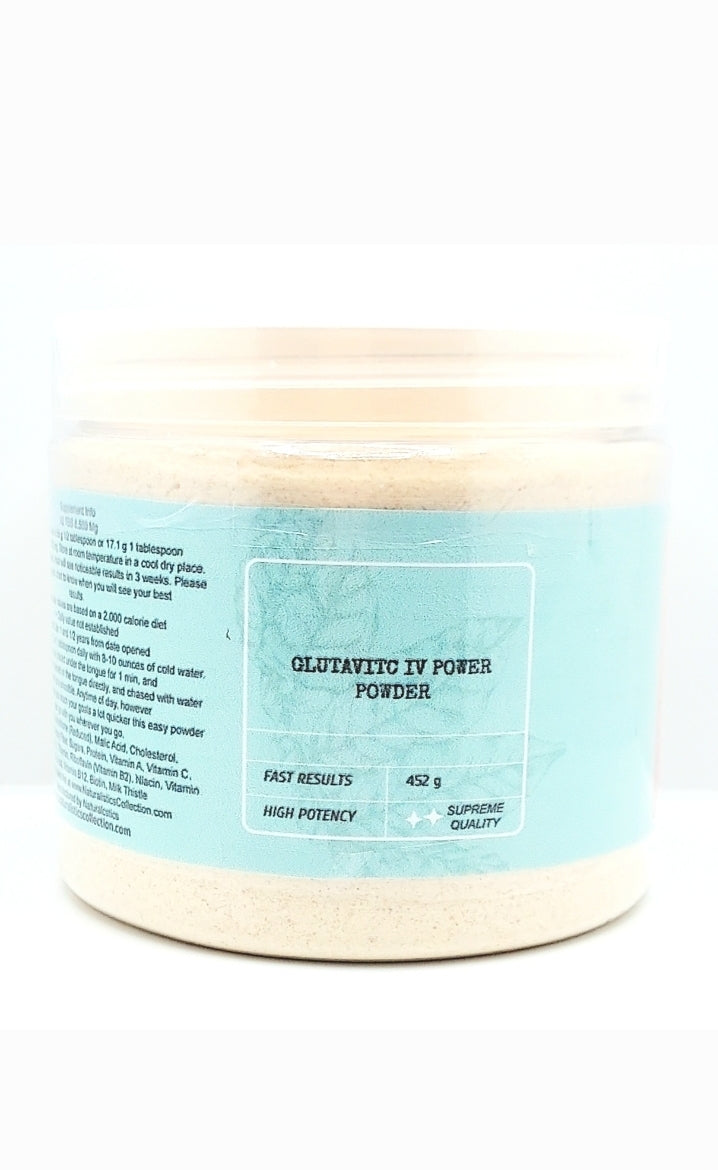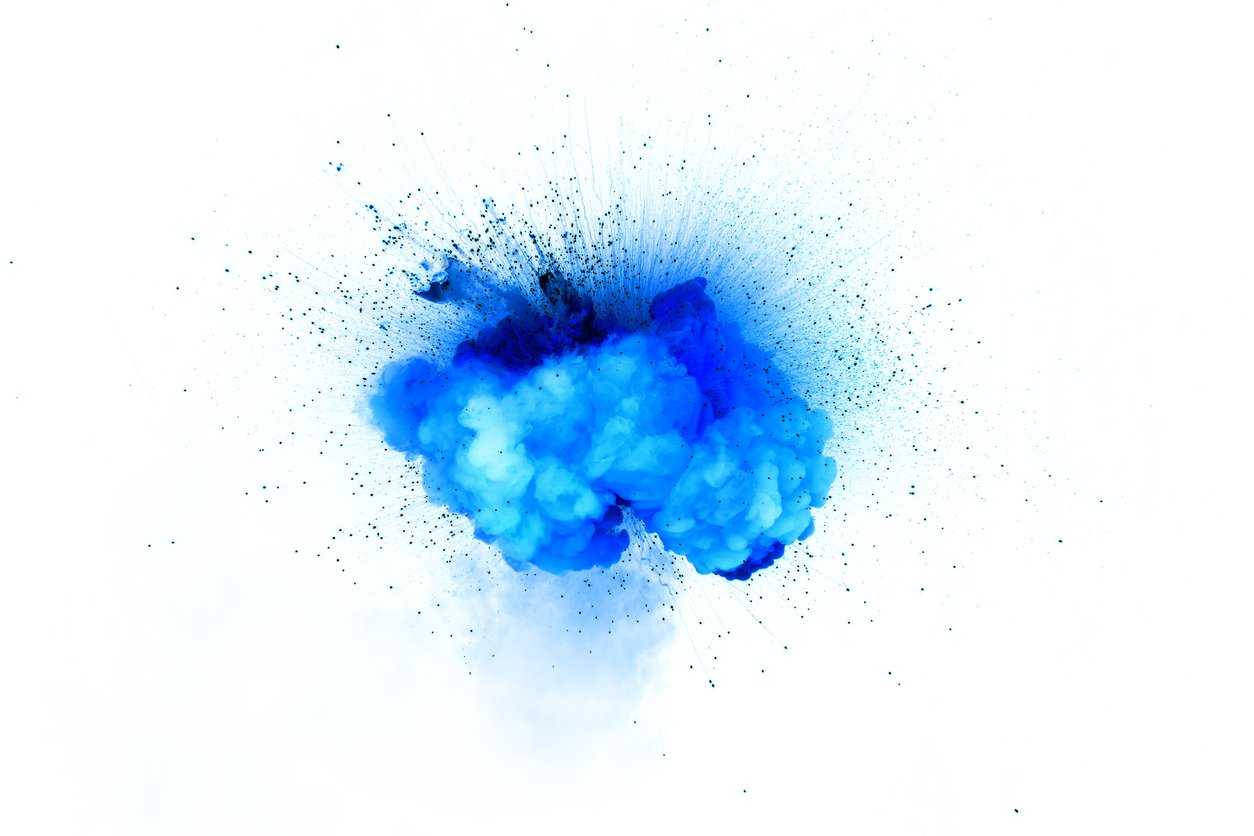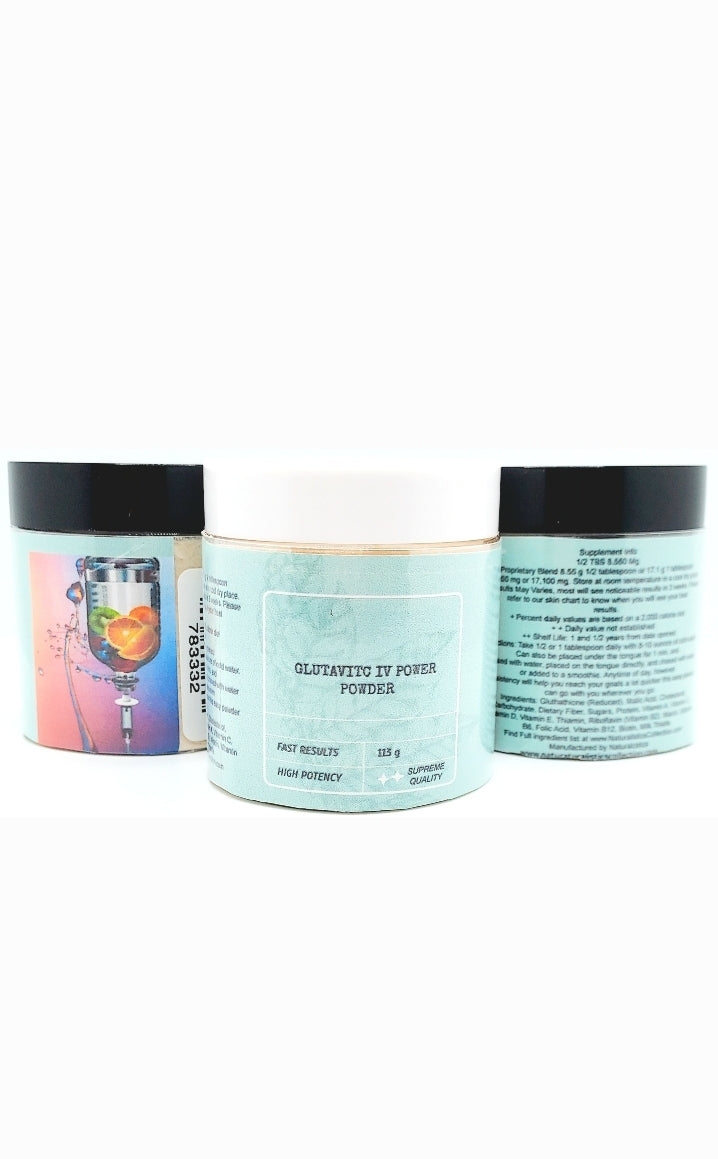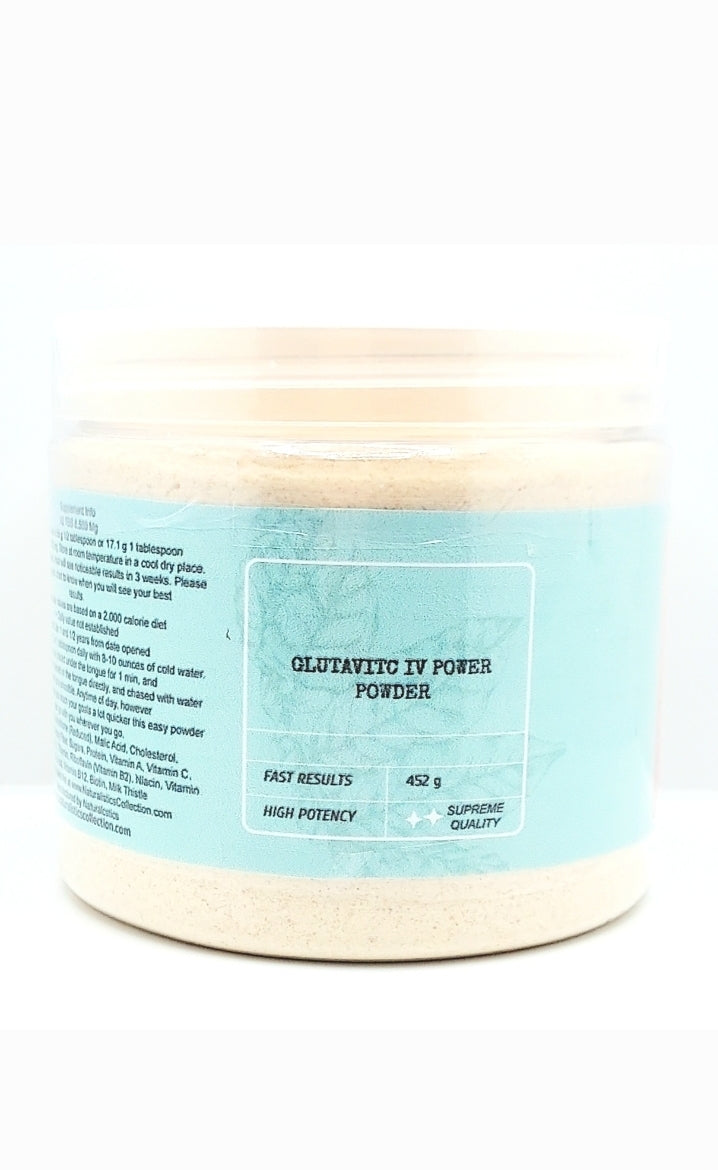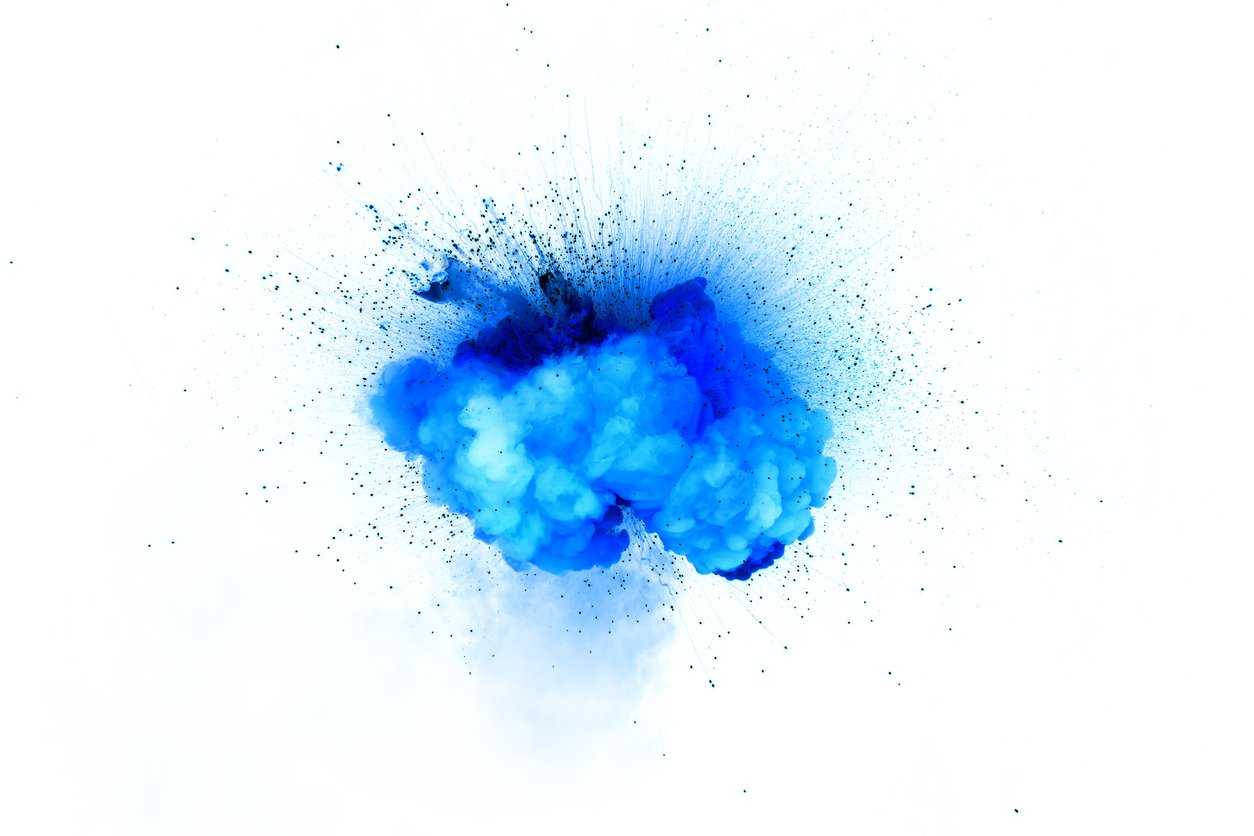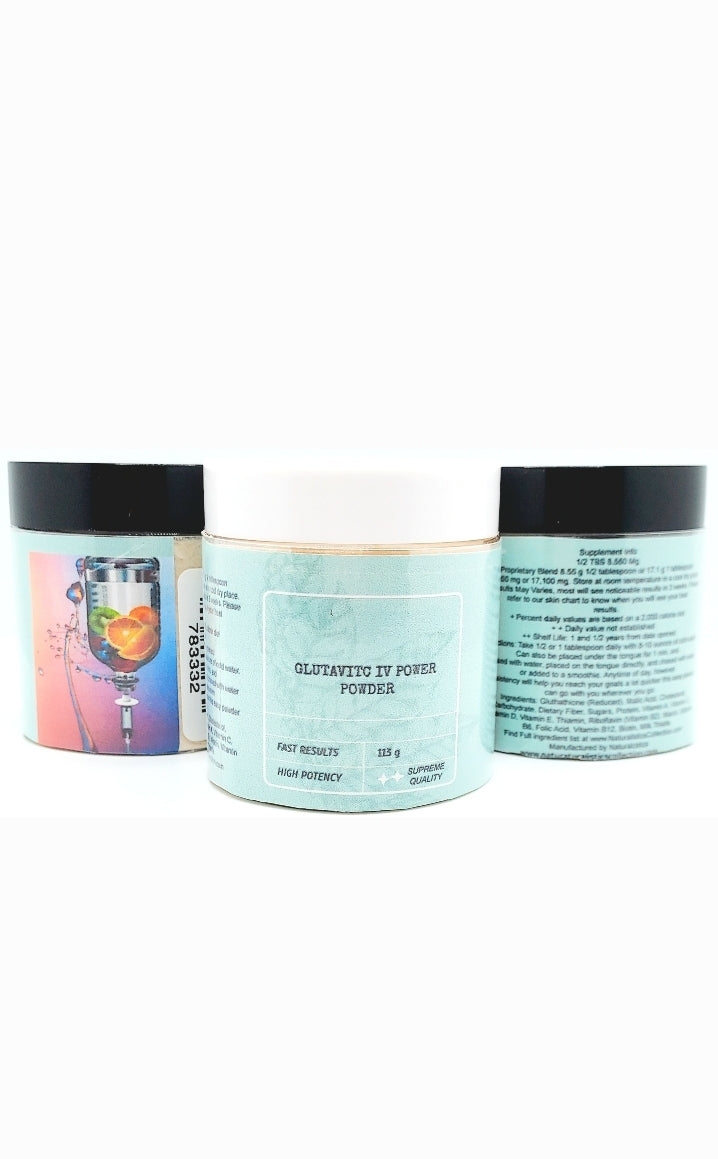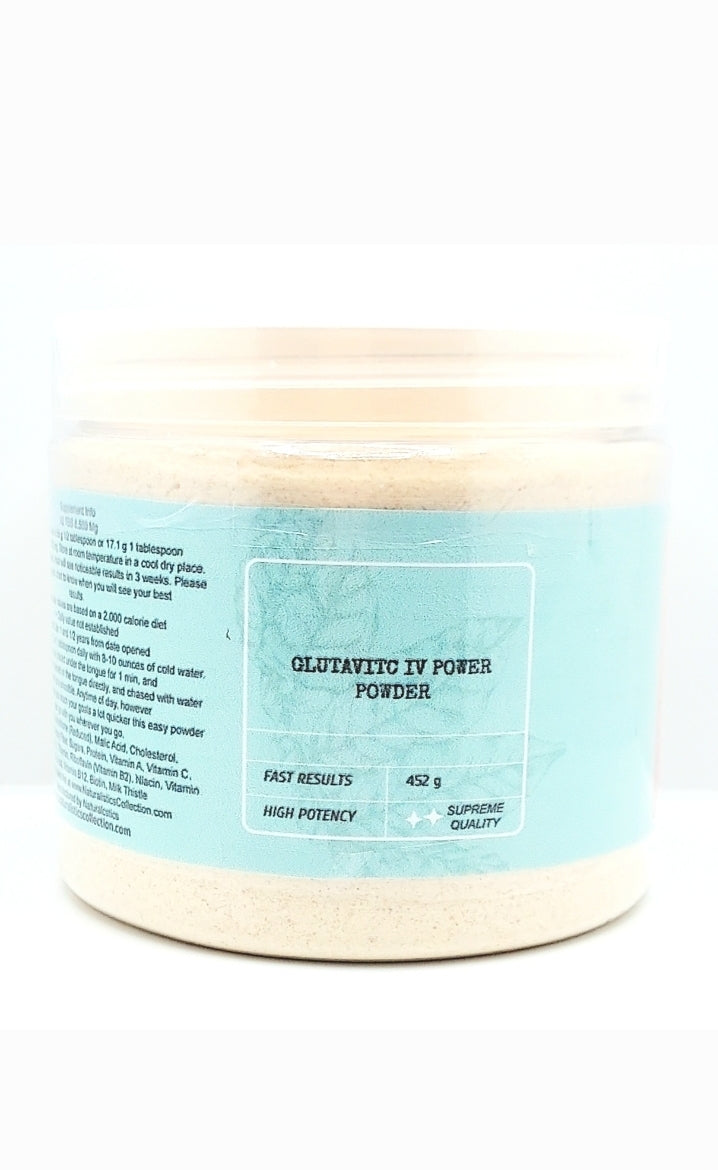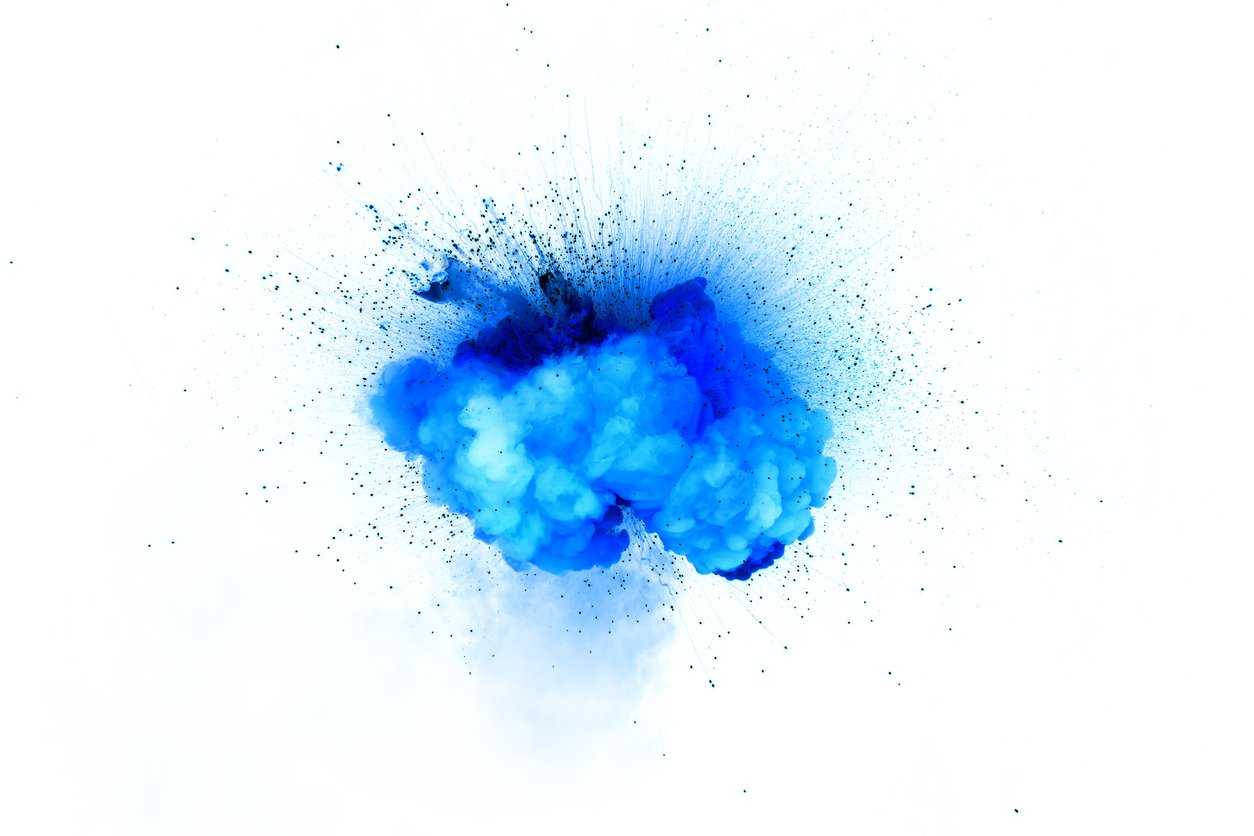 Naturalistics GlutaVitC IV Power Powder
Naturalistics GLUTAVITC IV POWER POWDER TESTIMONY FROM A FAITHFUL CUSTOMER:
Hi everyone there at Naturalistics.
I writing to share scientific proof that your Gluta IV Power Powder REALLY WORKS !!!
I've been taking  Gluta IV Powder everyday for 3 months (March - June) 2019 to elevate glutathione to extreme levels in order to start seeing changes in my skin tone.
On June 24th, I took a Glutathione blood analysis to find out if (Gluta IV Powder) is really working. The results confirmed that your Gluta IV POWER has elevated my level passed the richter-scale. I've attached copy of my analysis level.
Normal gluthatione levels are (176-323 ug/mL).  My level is AFTER Taking GLUTAVITC IV POWER  (344 ug/mL).
Product Highlights:
GLUTAVITC IV POWER POWDER!
Convenient, once-daily multivitamin and mineral supplement

Delicious Berry Flavor powder mix in an iron-free formula 

Contains Naturalistics GLUTAVITC Precursors Complex to transform your skin tone and deliver anti-aging benefits and visually younger look skin.

Quality Reduced Glutathione

Contains high levels of all B vitamins for healthy cellular energy production

Includes whey protein which provides a broad range of amino acids-both essential and non-essential

This product contains no yeast, wheat, gluten, artificial flavoring, preservatives
PLEASE continue to use product on a consistent basis until results are achieved. New skin will appear every 28 days and you will reach your result with continuous use. Happy Skin Care journey.
Skin Lightening: Start seeing REAL Results
1-3 months Light Skin to acheive lighter skin
----‐-----------------------------------------------------
6-12 months medium to darker skin to achieve light skin or "HIGH YELLOW"
--------------------‐-------------------------------------
12-17 months very dark skin to achieve light skin or "HIGH YELLOW"
------------‐---------------------------------------------
24+ months for black skin
----------------------------------------------------------
*Results May vary
*skin darkening
follow our skin chart and exfoliate. BUT NOT FOR EVERYONE. At times if your liver and other organs are receiving a deep detox before skin lightening occurs it will surface on your skin before falling off. A good exfolation can help this side effect, so lighter skin can start to reach the surface quicker. Our GLUTAVITC IV POWER POWDER is very potent. it will go away and much faster if you exfoliate your skin cells. Skin lightening is your end results!!
Product Details:
Naturalistics GlutaVitC IV Power Powder includes Glutathione, potent antioxidants- lutein, zeaxanthin, and N-acetylcysteine. Especially rich in L-cysteine and L-glutamic acid, two amino acids which are precursors of the antioxidant Glutathione. Including the highest grade of Vitamin C this precursor proprietary blend delivers over 8,550 mg -17,000 mg per servicing. These by-products of glutathione are amazing and due to its cysteine residues and the role it has on glutathione maintenance and metabolism it is a must have. This formula rises glutathione levels quickly and effectively. Giving you than IV glow. Taking GLUTAVITC precursors with GLUTATHIONE rise glutathione levels plus supply additional Glutathione and are better than the IV alone. Glutathione IVS just supply the body with the supplement and can take up to 2-3 months to reach high enough levels to start seeing results. While GLUTAVITC can delivery visible results in 3 weeks. This product also contains 19 other vitamins and minerals, protein, amino acids, fiber, calcium and antioxidants to support optimal health and energy levels.
NOTE PLEASE AHEED: In order to see results in three weeks it is recommend to take a break from Alcohol, and once resumed stick to red wine, good grade champagnes, and quality beer. Alcohol ( i.e. liquor, malt liquor, malt beer etc.) is very harsh on the body and depletes glutathione levels rapidly and excessive drinking of alcohol ( i.e. liquor) speeds up aging and causes dull skin. Smoking Cigarettes and Cigars also slow down the glutathione process; by quickly using up glutathione as well. Continued levels of depletion is what results in liver, lung, or other health issues in some consumers later in life. Glutahthione is the mother antioxidant and keeps out body clean, health, young, and flawless!! 
STAGES of GLUTAVITC: 1. Remove toxins 2. Total Body Repair Begins 3. Increased collagen 4. change in melanin production producing lighter melanin with constant use 5. Reversing of aged skin. The longer the produce is used the less likely you will reverse its effect. IT INCREASES BEAUTY AND LIFESPAN, SO WHY NOT TAKE THIS GEM DAILY. Glutathione is a free radical and toxin savager, and keeps our bodies clean from the things that we may eat, drink or pollution we may breathing in on a daily basis.
How To Use:
BONUS: the recommended dosage provides you with 6 to 9 pills worth per treatment in an easy-to-swallow form. Once per day!
Direction: Take 1/2 or 1 tablespoon daily with 8-10 ounces of cold water. Can also be placed under the tongue for 1 min, and chased with water, placed on the tongue  directly, and chased with water or added to a smoothie. Anytime of day, however consistency will help you reach your goals a lot quicker this easy powder can go with you wherever you go. Not missing or skipping a day will get you to your results a lot quicker be consistent and be the new flawless you in no time. The cell cycle takes 28 days until you produce new skin naturally. A healthy skincare skin care regimen that include products that encourage skin cell turnover is encouraged. However, you will still have noticeable results in 3 weeks. BONUS: the recommended dosage provides you with 6 to 9 pills worth per treatment in an easy-to-follow form.
Maintenance: After you reach your desired skin tone you can reduce taking the powder to every other day or three times per week.  But do not feel restricted with this instruction. You can take the powder if you need a boost OR  or have a special occasion coming up where you really want your skin to shine and glow at its best. PLEASE continue until you receive your result because you will. Again the cell cycle rejuveness every 28 days and you will see new skin each time.
Per Dosage include:  Proprietary Blend 8.55 g 1/2 tablespoon or 17.1 g 1 tablespoon
+ 8,550 mg or 17,100 mg. Store at room temperature in a cool dry place.
+ Results May Varies, most will see noticeable results in 3 weeks. Please refer to our skin chart to know when you will see your best results.
+ Percent daily values are based on a 2,000 calorie diet
+ + Daily value not established
++ Shelf Life 1 and half years from date opened
Ingredients:
Glutathione (Reduced), Cholesterol, Carbohydrate, Dietary Fiber, Sugars, Protein, Vitamin A, Vitamin C, Vitamin D, Vitamin E, Thiamin, Riboflavin (Vitamin B2), Niacin, Vitamin B6, Folic Acid, Vitamin B12, Biotin, Pantothenic Acid, Calcium, Iodine, Magnesium, Zinc, Selenium, Copper, Manganese, Molybdenum, Sodium, Potassium (from whey protein, potassium citrate, potassium iodide), Whey Protein (milk), Malic Acid, Betaine, Inositol, Inulin (from chicory root), Taurine, Glycine, L-Tyrosine, N-Acetylcysteine (NAC), L-Serine, Rutin (Sophora japonica) Flower Bud Extract, Stevia (Stevia rebaudiana) Leaf Extract, Sweet Cherry (Prunus avium) Fruit, Cranberry (Vaccinium macrocarpon) Fruit, Bilberry (Vaccinium myrtillus) Fruit Extract, Boron, Lutein (from Aztec marigold), Zeaxanthin 75. Other Ingredients: soy lecithin, natural apple flavor with other natural flavors, natural mixed berry flavor with other natural flavors, natural strawberry flavor with other natural flavors, natural raspberry flavor with other natural flavors, red radish (color), xanthan gum, monoammonium glycyrrhizinate. Contains dairy and soy.
Disclaimer
At Naturalistics , we believe we provide gentle, healthy and non-irritating products for the skin. However, please read the following disclaimer:
Content on our website is provided for general informational purposes and should not be considered medical advice. Product information is not intended to diagnose, treat, cure or prevent any disease.
Comments and feedback about product effectiveness are based on customer opinions and should not be substituted for medical care. However, as evidence to individual experience. * Results May Varies on a person by person individual bases. 
Naturalistics is not liable for any individual reaction to any particular ingredient. Remember to read our labels and ingredient lists carefully and follow the appropriate directions for use. If you have a specific allergy or sensitivity, do not use ingredients that may trigger a reaction. An allergy patch test is recommended if there is any doubt or history of skin reactions. IMMEDIATELY discontinue use if a reaction occurs, and consult with you medical doctor or dermatologist. 
Please consult a healthcare provider if you have any questions about a particular health condition.
Information on this website has not been evaluated or approved by the Food & Drug Administration.
We provide pure, simple products for your radiant health and well-being. Handcrafted using only certified organic, Non-GMO and gluten-free ingredients. 100% cruelty-free.