Welcome to Our Store, We hope you and your love ones are staying safe Use Coupon Code FALL10 for 10% off your order Subscribe to our Newsletter for exclusive coupons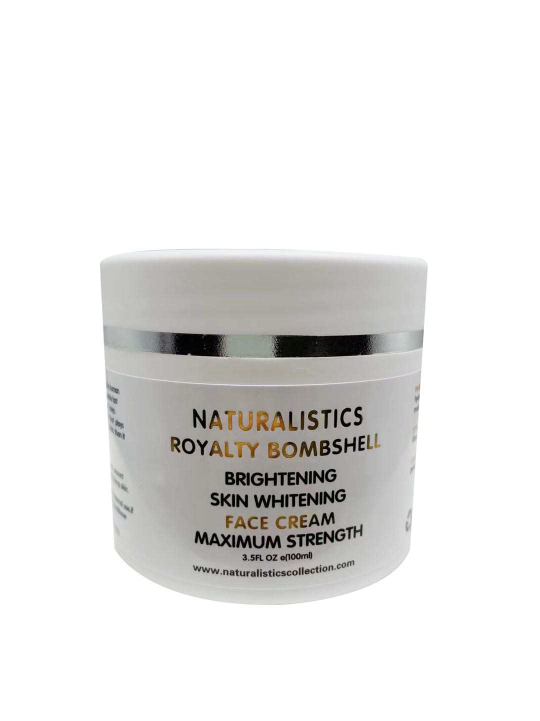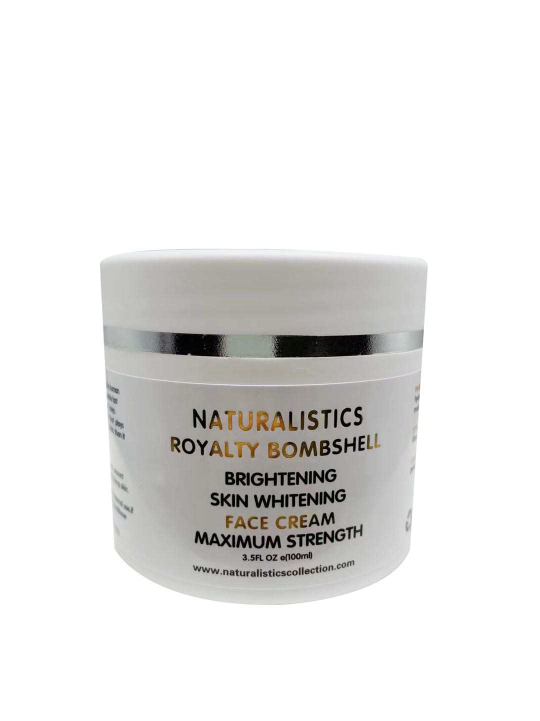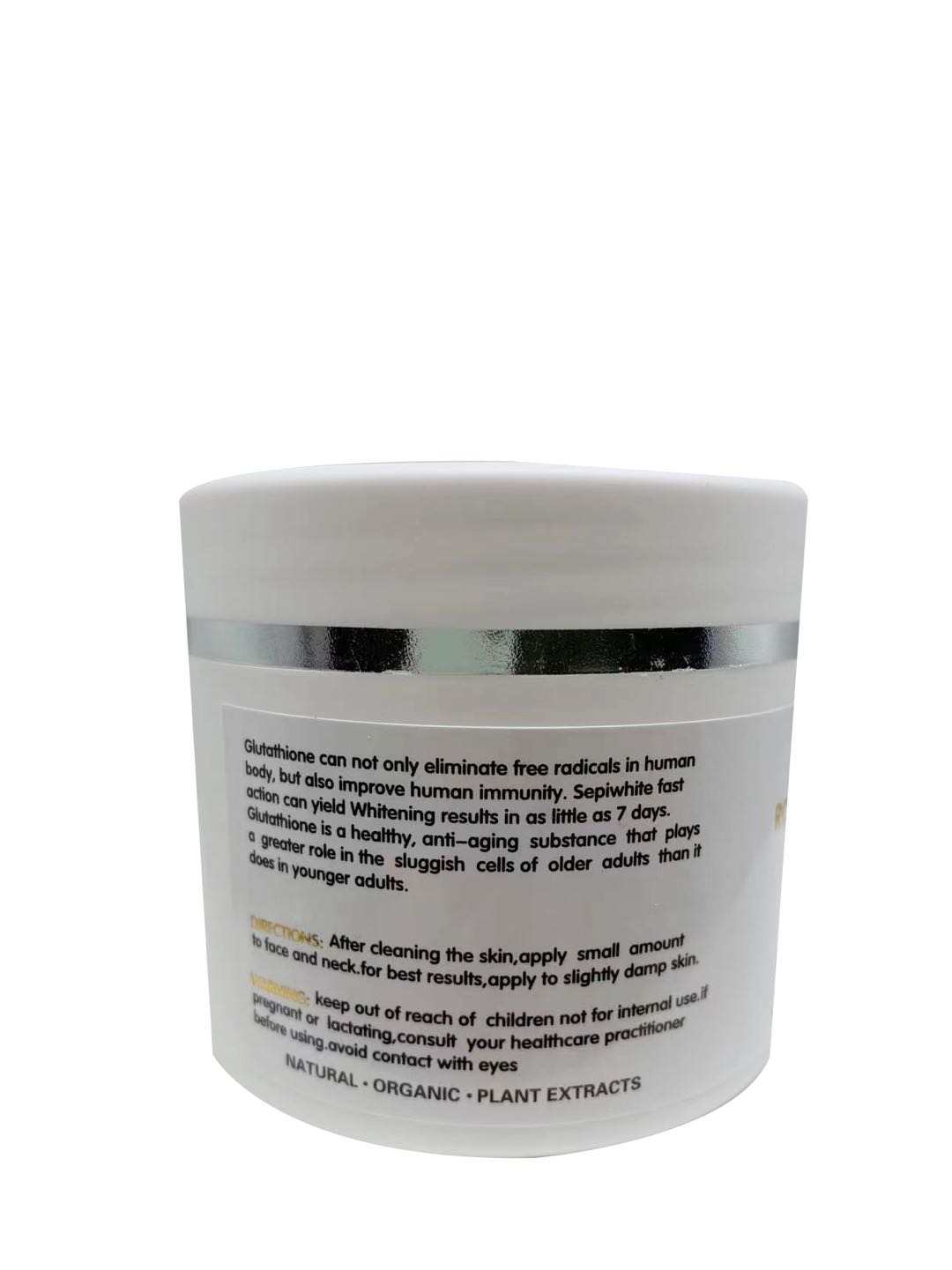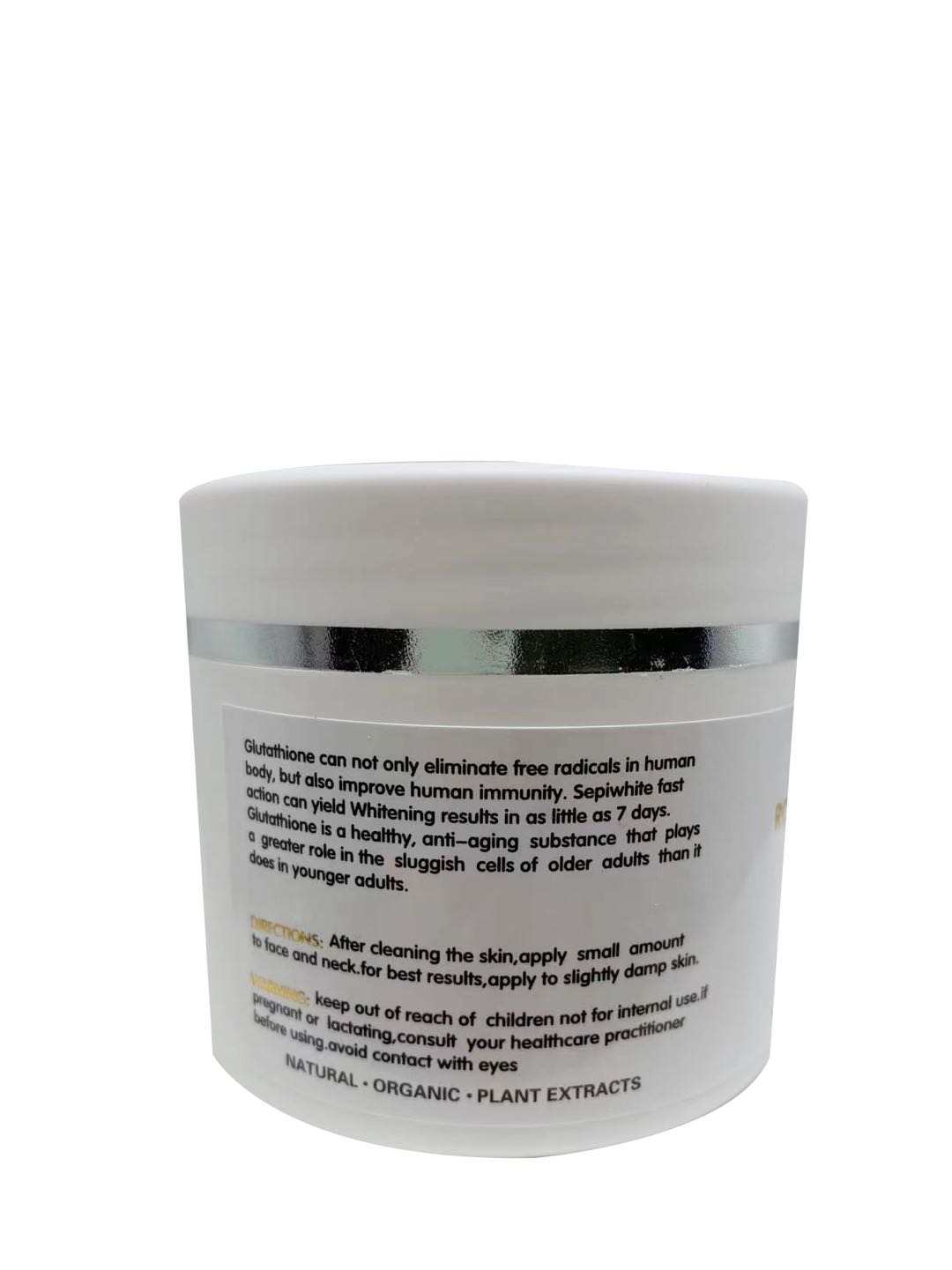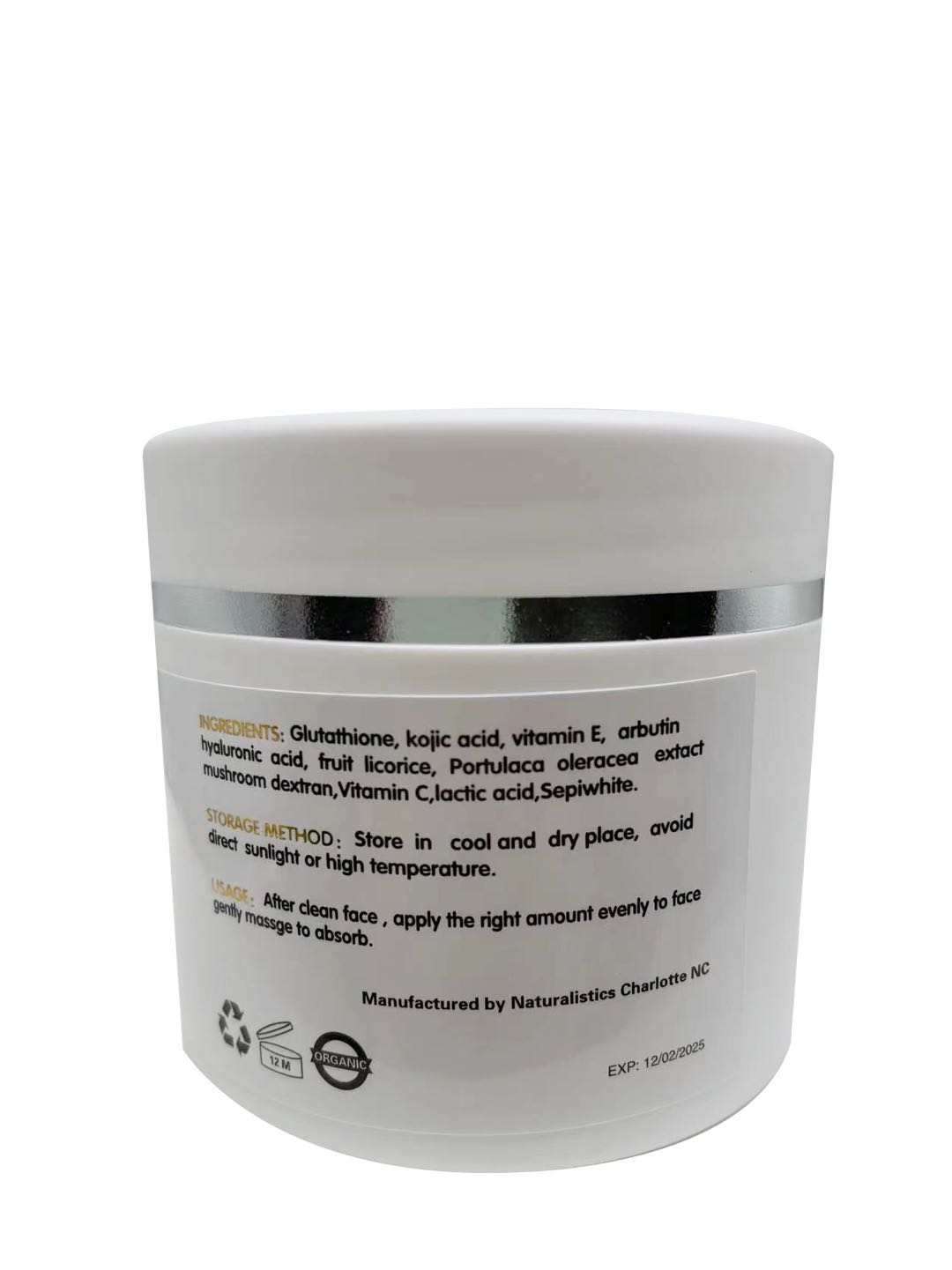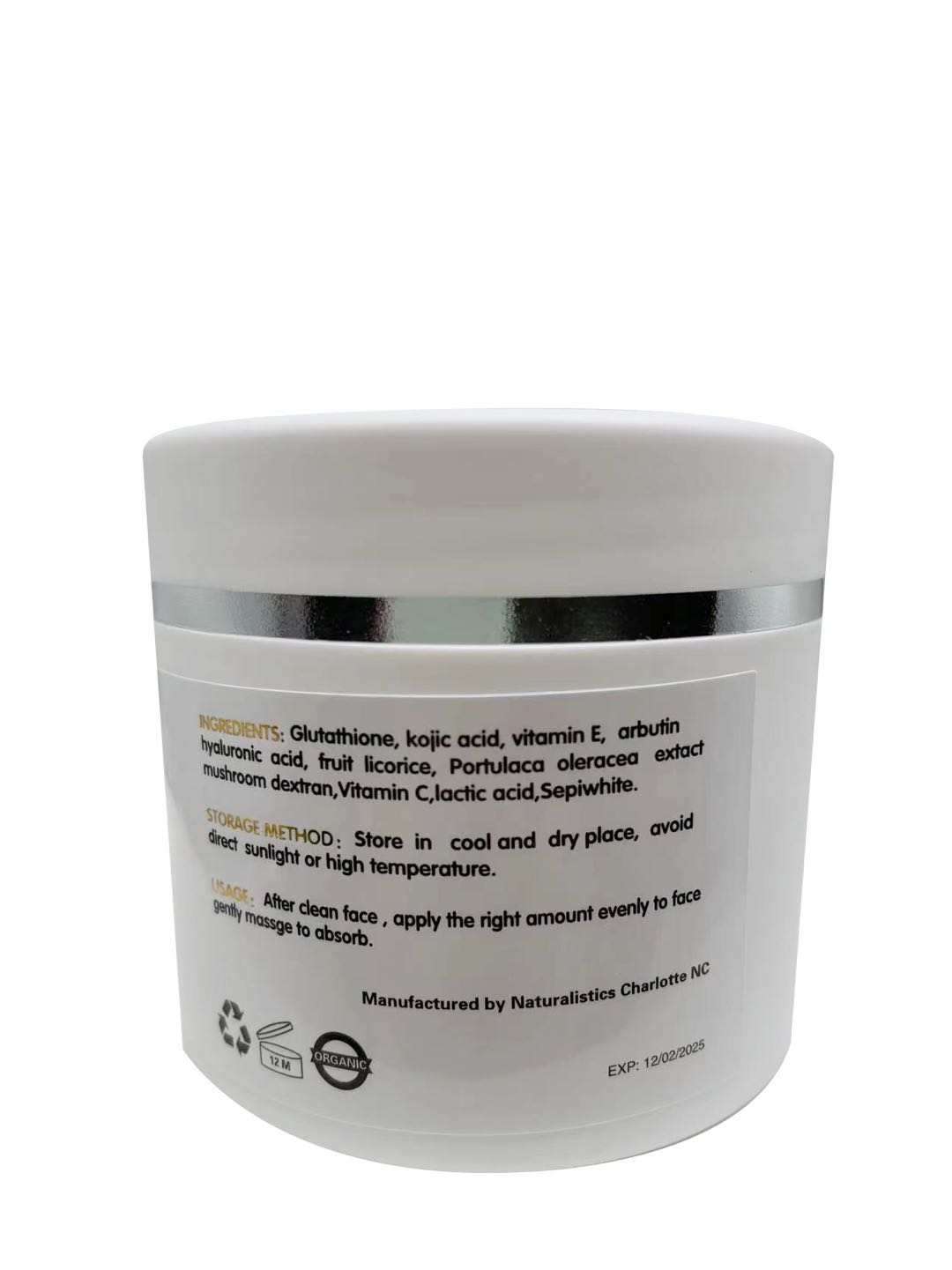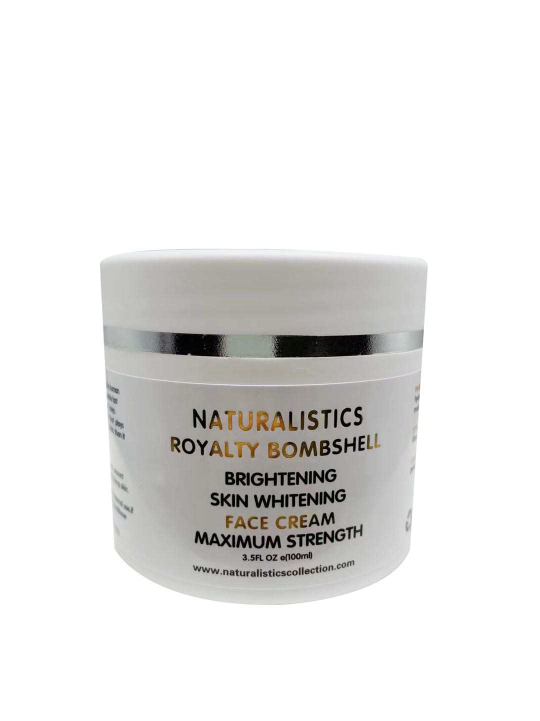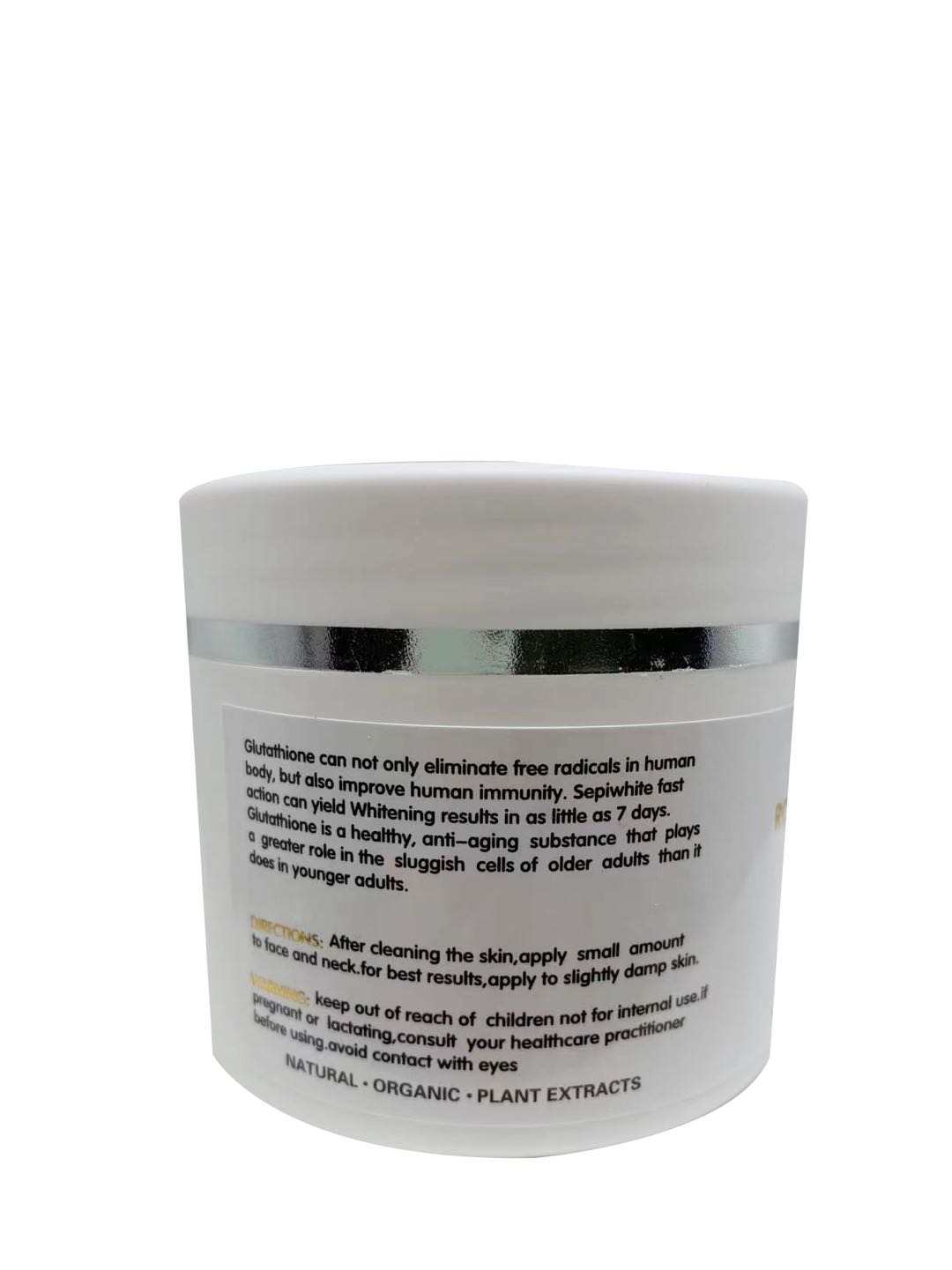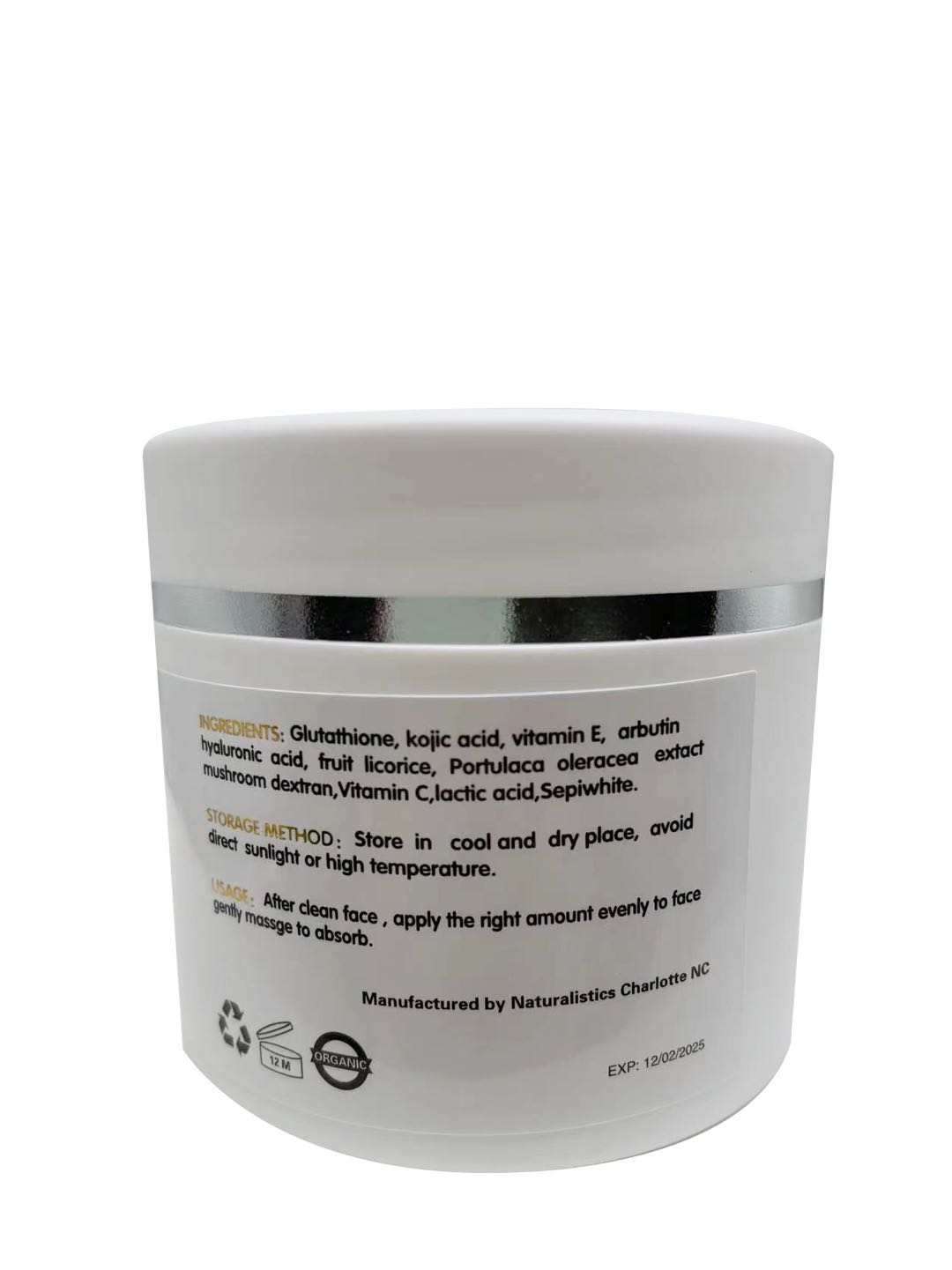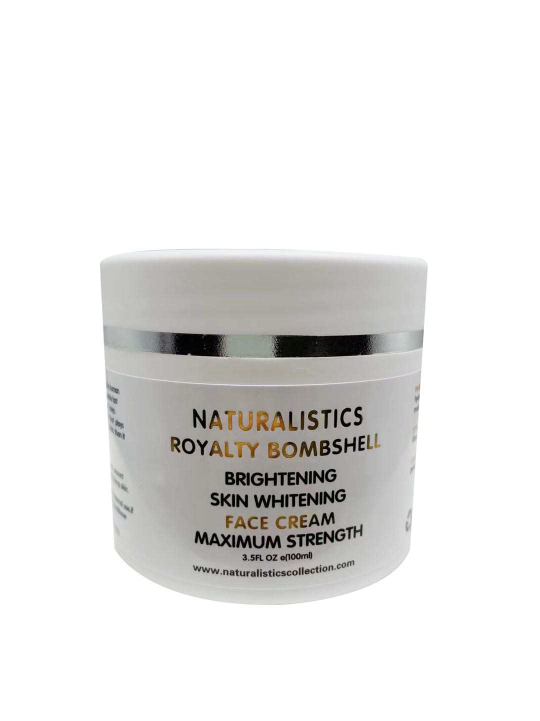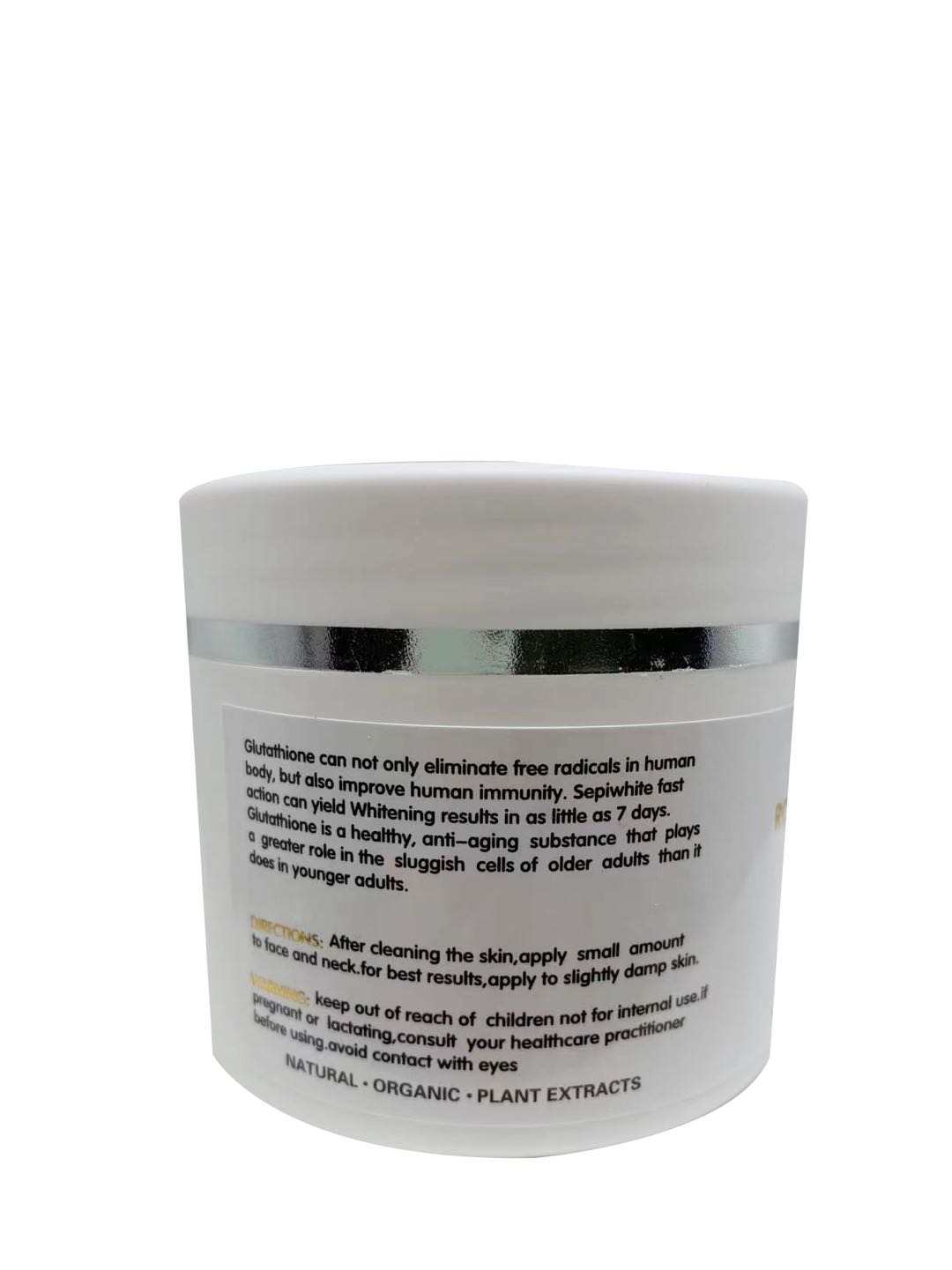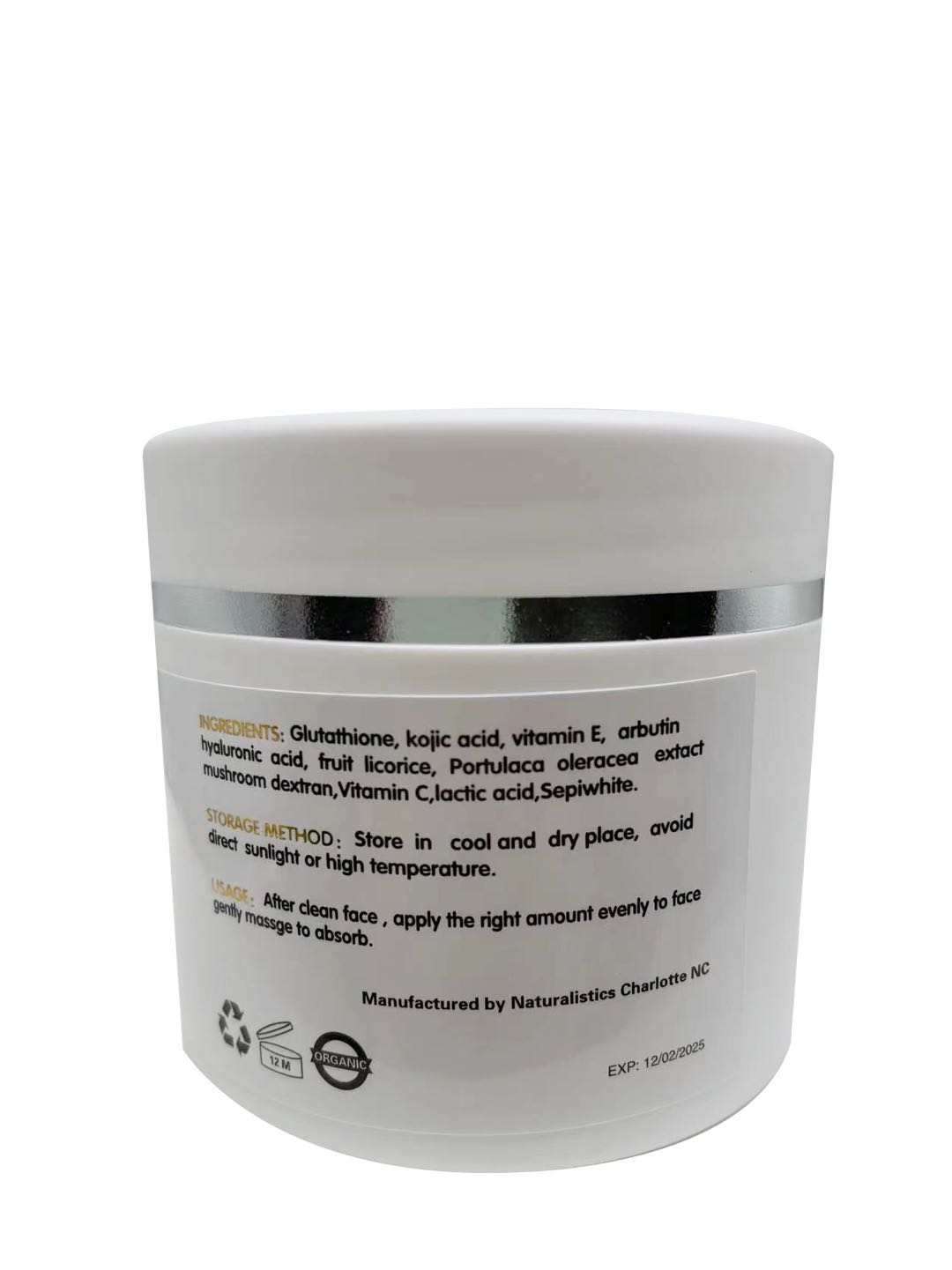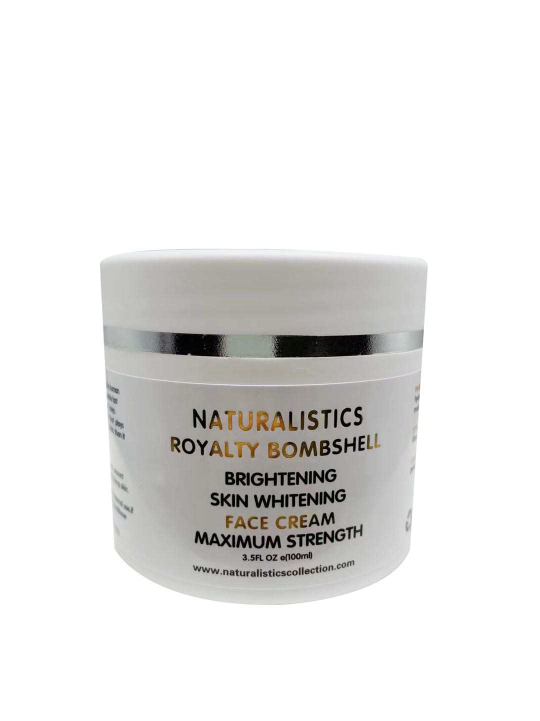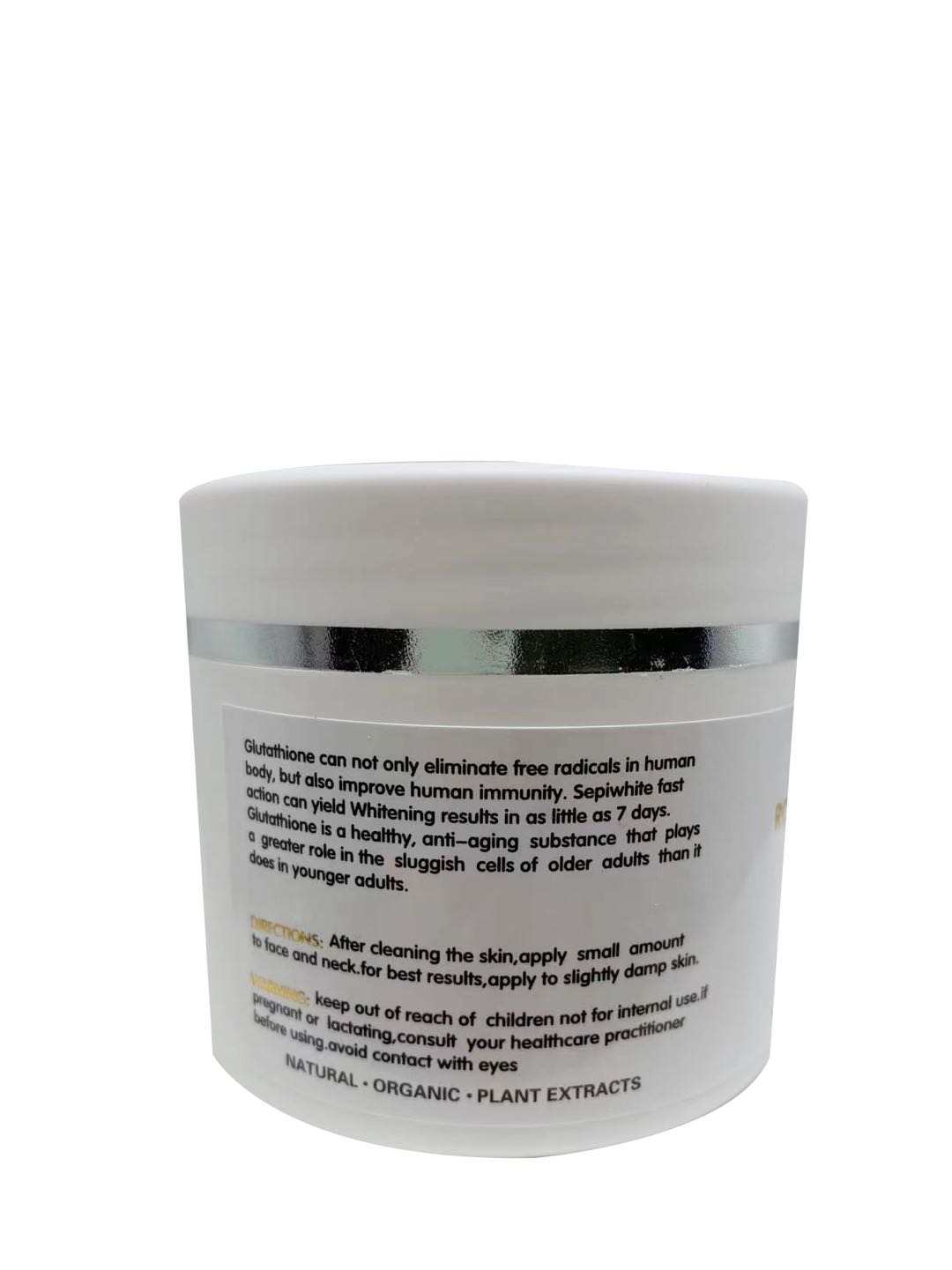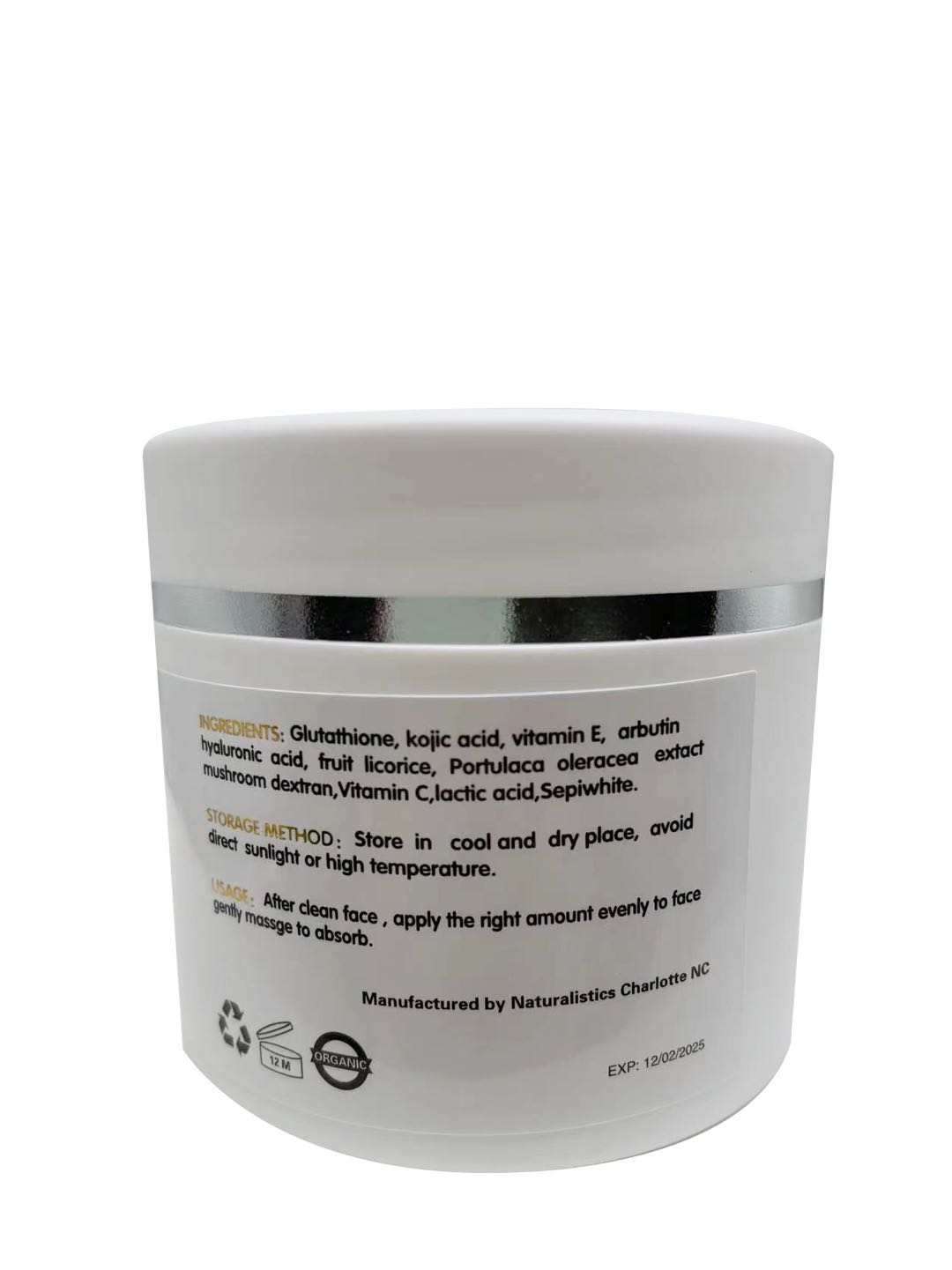 Naturalistics Royalty Bombshell Brightening Skin Whitening Face Cream Maximum Strength w FAST ACTION/Sepi White Super Concentrated 100ml
* EXTREME Whitening Facial Cream
* Noticable Results within the first month
* Melanin inhibiting 
* Silky Complexion 
* Remove Acne marks
* Dark spot corrector
* speed.up cell turnover, for even skin tone
* lifts shade tone several shades with all-natural ingredients, use as directed
Directions: Apply 2x per day until desired skin tone is achieved. Use in combination with Chrome Whitening BombShell Products. Maintenace: 1x per day.
Stubborn Skin: OPTIONAL: In combination with Extreme Whitening Facial Cleanser and Facial Toner + Serum is also recommended. Once results are achieved follow maintenance instructions.
Ingredients: Glutathione, Kojic Acid, Vitamin E, Arbutin, Hyaluronic acid, fruit licorice, Portulaca oleracea extract, mushroom dextran, Vitamin C, Lactic Acid, sepiwhite. 
SepiWhite MSH: High concentration works by blocking melanin. In a test conducted by the manufacturer, a 2% solution of Sepiwhite was compared to the same concentrations of arbutin and kojic acid and a 1% (because of its cytotoxicity) dose of hydroquinone. Sepiwhite's results were visible within seven days and the "efficacy greater and faster" than the competing ingredients. It is thought that the speed of its action is due to Sepiwhite's molecular structure, which is well adapted to reach the targeted melanocytes located in the lower layers of the epidermis

Manufactured by Naturalistics
Disclaimer
At Naturalistics , we believe we provide gentle, healthy and non-irritating products for the skin. However, please read the following disclaimer:
Content on our website is provided for general informational purposes and should not be considered medical advice. Product information is not intended to diagnose, treat, cure or prevent any disease.
Comments and feedback about product effectiveness are based on customer opinions and should not be substituted for medical care. However, as evidence to individual experience. * Results May Varies on a person by person individual bases. 
Naturalistics is not liable for any individual reaction to any particular ingredient. Remember to read our labels and ingredient lists carefully and follow the appropriate directions for use. If you have a specific allergy or sensitivity, do not use ingredients that may trigger a reaction. An allergy patch test is recommended if there is any doubt or history of skin reactions. IMMEDIATELY discontinue use if a reaction occurs, and consult with you medical doctor or dermatologist. 
Please consult a healthcare provider if you have any questions about a particular health condition.
Information on this website has not been evaluated or approved by the Food & Drug Administration.
We provide pure, simple products for your radiant health and well-being. Handcrafted using only certified organic, Non-GMO and gluten-free ingredients. 100% cruelty-free.