Welcome to Our Store, We hope you and your love ones are staying safe Use Coupon Code FALL10 for 10% off your order Subscribe to our Newsletter for exclusive coupons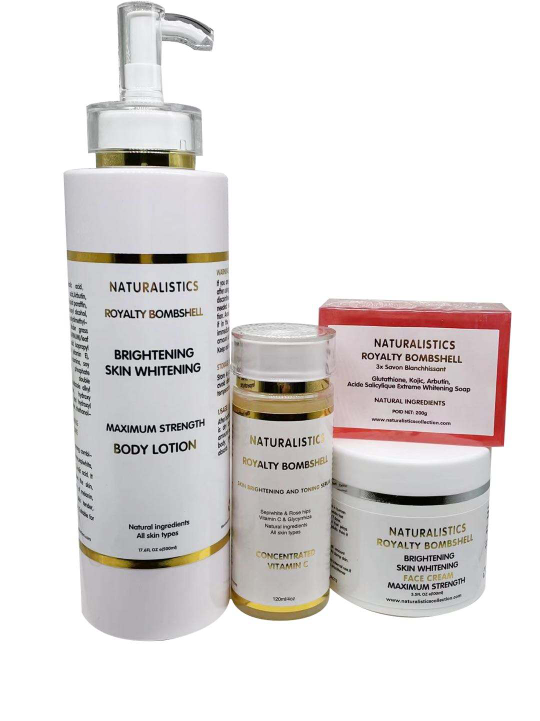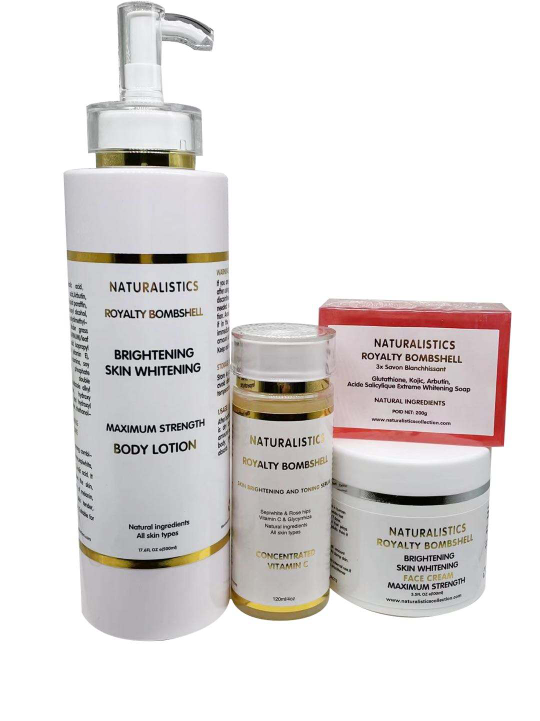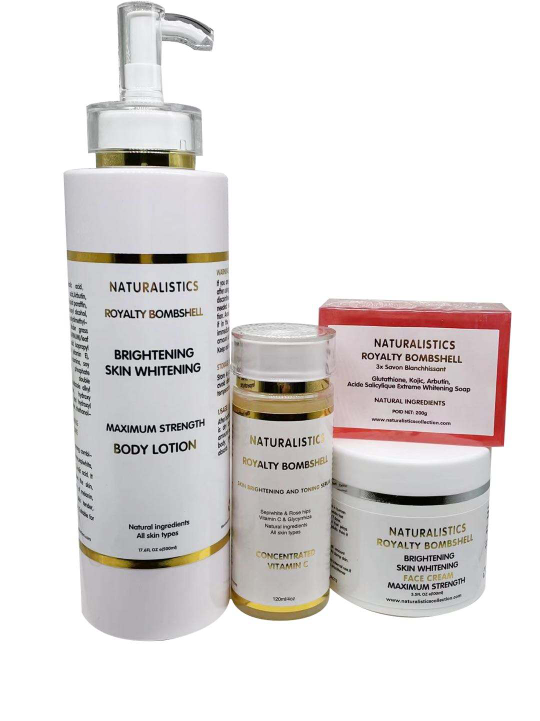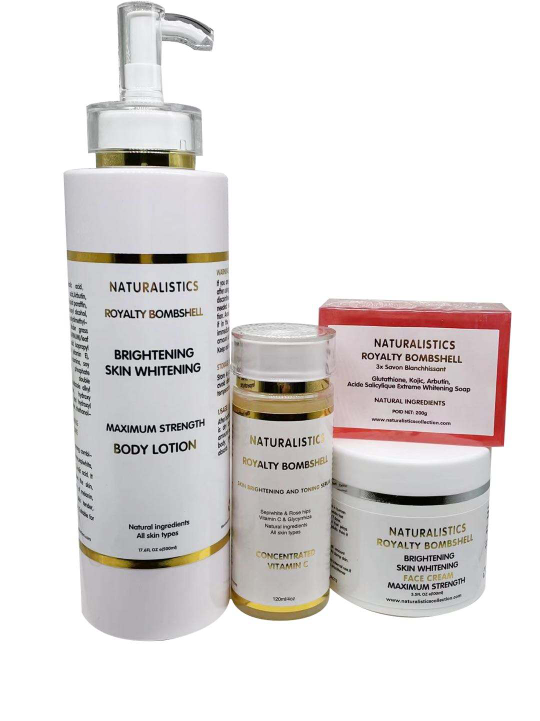 Naturalistics Royalty Bombshell Luxury Body Whitening Kit: The Ultimate Bombell Kit
This Set included all the items you need to start your new journey. To a Healthier, Brightening, Glowing, Toning, Youthful, and Flawless skin and skin tone.
This set is the perfect starter kit, and gives you flexible to purchases individually, as you need, at your convenience. Can take Your skin tone up at least several or more shades up until you reach your desired results
PLEASE continue to use product on a consistent basis until results are achieved. New skin will appear every 28 days and you will reach your result with continuous use. Happy Skin Care journey.
Skin Lightening: Start seeing REAL Results combined it with one of our skin lightening Supplements
Kit Includes:
1) Naturalistics Royalty Bombshell Brightening Skin Whitening Maximum Strength Body Lotion w/FAST ACTION Sepiwhite Super Concentrated 17.1 oz
2) Naturalistics Royalty Bombshell Brightening Skin Whitening Face Cream Maximum Strength  w/Sepi White100ml

3) Naturalistics Royalty Bombshell 3x Savon Blanchhissant 24k gold Glutathione, Kojic Acid, Arbutin, Acid Salicyilque Extreme Whitening Soap 7oz
4) Naturalistics Royalty Bombshell Skin Brightening & Toning Serum Sepiwhite, Rose Hips, Vitamin C, Glycyrrhiza, Retinol