Natural Skin Lightening with AHAs Is Effective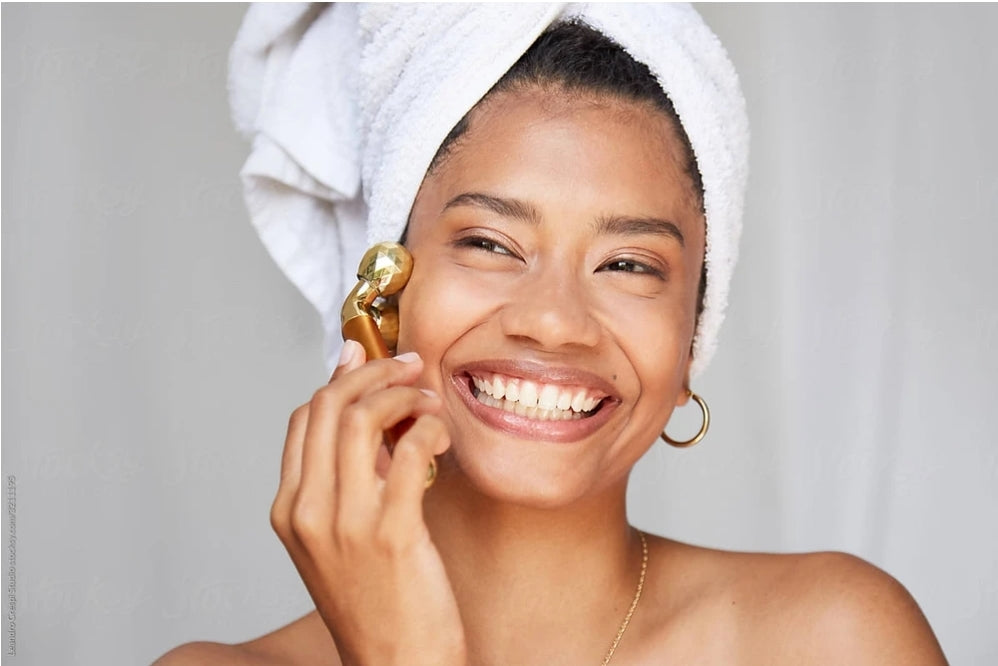 Natural Skin Lightening can be done effectively and easily. With gentle effective exfoliates and melanin prohibitors. In this post we are going to touch on (3) gentle yet effective Alpha Hydroxy Acids. That operate as skin restorers, accelerate cell turnover to help bring pigmentation to the surface where it gets sloughed away, and prohibits/slows Melanin production. These three Acids include AHAs Niacinamide, Mandelic acid, and Lactic acid.
These Three Acids in combination 
1) Increase Cell Turn Over
2) Slough old skin faster, allowing dark marks and hyperpigmentation to be corrected more effectively.
3) Prohibits Melanin Product effectively lightening the skin tone quickly.
There are more benefits to explore.....Let's take a look at these three acids in a little more detail!
Niacinamide, also known as vitamin B3 and nicotinic acid, blocks melanin from reaching the surface of the skin and its cell renewing properties help speed reduction of existing pigmentation. Studies suggest that it may also increase the effectiveness of sunscreen. As a bonus, niacinamide improves barrier function and stimulates protein and ceramide synthesis to improve skin's surface structure and reduce wrinkles.


Mandelic acid has anti-inflammatory, anti-microbial, and melanin-inhibiting properties. With a larger molecular structure than other alpha hydroxyl acids (AHAs), mandelic acid penetrates skin more slowly. Slower penetration equals less irritation making it perfect for skin too sensitive for hydroquinone or glycolic acid. It's also the safest AHA for darker skin tones, which are more prone to post-inflammatory hyperpigmentation.


Lactic acid, the choice of Cleopatra and other ancient royals for milk-smooth skin, is a gentle alpha hydroxy acid that stimulates cell renewal to remove pigmented cells, while also working below the surface to slow melanin synthesis. Plus, lactic acid stimulates collagen and elastic production and strengthens the skin barrier by acting as a humectant, pulling moisture from the air and sealing it into skin to increase suppleness.

If you are looking to correct your pigmentation, fade discoloration, exfoliation,brighten your skin, whitening, and have luscious glowing and supple skin, having these AHAs in you arsenal is key.
 And are included in our product line